Vicrum Puri and his wife Rachel launched the Brooklyn coworking space BrooklynWorks at 159 so freelancers and small businesses could find an affordable and creative space to be productive and grow their operations.
As residents of the community in which BrooklynWorks is based, they both take particular joy in seeing the coworking space inspire collaborations and a general sense that "going to the office" can be a pleasant, inspiring and drama-free experience.
The usual offerings of a coworking space — internet access, communal and dedicated desks and workspaces, private offices, conference rooms, event areas — are there. They also have printing, dedicated reception, virtual offices, comfy couches, phone booths, a shared kitchen on each floor and unlimited local coffee (from Brooklyn Roasting Company).
As Vicrum discusses below, the community aspect of BrooklynWorks is one of its defining characteristics — cultivated through festive touches like a pancake breakfast on Tuesdays, local food on Fridays, and a happy hour once a month.
And if those perks aren't tempting enough, the views from BrooklynWorks' new roofdeck should at least inspire a visit from any of you Brooklyn area freelancers looking for a more interesting place to work.
Tell us about your Brooklyn coworking space, including your services and your community.
There are a few things that set us apart from other Brooklyn coworking spaces, but I'd say what is most important is that we as owners are also part of the community we serve. We have lived in the neighborhood for years and are so happy to be providing a service here at home. I often see our members and their families around the neighborhood and as a small business owner it makes me proud to serve other small businesses here.
It also allows us to be personal with our members and their needs. We work with each member individually and do our best to cater to their unique needs.
What are some of your favorite examples of how an independent contractor or freelancer has used your space?
One of the great things about BrooklynWorks is that we serve virtually every major industry. We have had nonprofit fundraisers and charity drives, film shoots, music and theater events, live art openings, 3D printing workshops, scotch tastings, and everything else under the sun.
But of course the main use here is for people to come find their space that best fits their needs, and get to work. The best compliment we can receive is when people say that they are most productive here at BrooklynWorks.
What support do your members need to succeed?
The biggest needs of course are a good internet connection, an affordable office or desk space, good strong coffee, and a good vibe. Nothing too stuffy but not too many distractions either.
What's the solopreneur community like in your city?
It's Brooklyn, New York, so it's anything and everything. There is no dull story, no dull job, no dull day at the office, because the people we serve make the space special. No matter what the solopreneur is doing, whether it is tech, arts, media or something else, it is done with passion and energy.
What observations do you have about the gig economy? Is this a good way to build a career?
One thing that is lost about the gig economy is that gigs are still skill-based. That hasn't changed. Learn a skill, one that is in demand, in whatever field, and you'll be fine.
I think if a solopreneur has the discipline to work hard, stay balanced in their approach to business, and has a good skill set, that person will do just fine long-term.

What are the solopreneurs in Brooklyn doing to grow their businesses and attract more clients?
Simple, they work hard.
Do you ever see the freelancers in your coworking space teaming up?
We see lots of collaboration, most of the time we see one group providing service to another. Marketing for a nonprofit, accounting for a tech company, tech services for an accounting firm.
What are some of unexpected benefits to freelancers of joining a coworking space?
The biggest benefit I'd say is having a stable place to call your office and building a community of friends and colleagues. We see it all the time. And some of my best friends now are also members here.

What are your users most surprised by when they start sharing the space?
I think a misconception about coworking is that it is mainly for IT people and that coworking is "trendy." We aren't trying to be trendy, but instead welcoming. So don't be intimidated to walk into your neighborhood space, no matter who you are or what you do.
I think the folks who come to BrooklynWorks are surprised and appreciate the hands-off, laid back attitude of the place. Come as you are, you are welcome here.
What can solos look forward to from your coworking space?
We just opened our roofdeck; it's private, expansive, comfy and has great views of the NYC skyline. We will have our own sponsored events out on the deck but will also offer great rates for our members to have their own events here.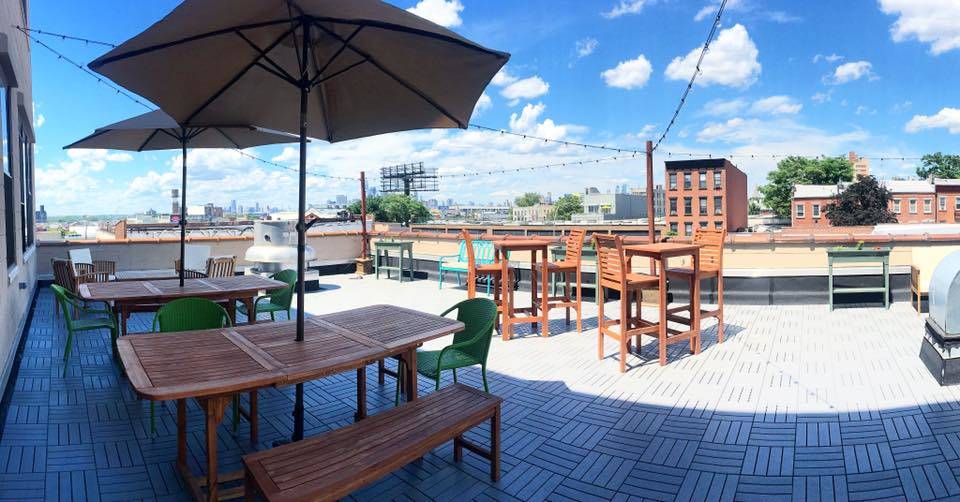 What should independent contractors keep in mind about coworking in order to get the most out of it?
I'd say two things: One, work within your budget on paying for space. Two, find one place that works for you. Don't stop trying out coworking spaces and offices until you find the best fit, and then make that your home office.
Imagine working in an office community, but without all the office drama? That's coworking at it's best. A place to work and be part of a larger network, without anyone gossiping or breathing down your neck.