Editor's Note: We ran an earlier version of this post to help freelancers buy health insurance before the close of the open enrollment deadline on January 31st. Naturally, it was our hope that as many readers as possible would have the chance to take advantage of this important opportunity, but we know life and work can get in the way.
Accordingly, we've published an updated version, exploring the practical options you still have available for getting health coverage after open enrollment has ended. We will also clarify the current policy status of freelance health insurance in the United States.
What's going to happen to health insurance for freelancers next year?
No one knows exactly what's going to happen to healthcare under the Trump administration — let alone how the pending changes in policy will affect independent contractors. However, we are beginning to see the first signs of what's to come.
On March 6th, House Republicans released the general details of their proposed replacement plan to the Affordable Healthcare Act. The American Health Care Act at a glance shares many common traits with its predecessor, but is looser in its enforcement and more limiting in its coverage. The number of people covered and cost of the plan are undecided but here's what we know now:
• The "individual mandate" tax on uninsured individuals would likely be revoked

• Young adults would be able to stay on their parents' plans up to age 26

• People with pre-existing conditions would continue to be protected against price discrimination

• However, people who shop for a plan after a break in coverage would face a hefty rise in their premiums (up to 30% for the year after the break). This includes individuals with pre-existing conditions.

• The plan would hit older freelancers the hardest — it would roll back the prior regulation that prevented insurance carriers from charging their oldest enrollees more than three-times what they charge their youngest.

• Tax credits would help individuals pay for basic coverage, but would not likely be enough to compensate meaningfully for the heavy increase in premiums for those 60 and over.

• Experts project that 24 million Americans would lose health insurance by 2026 if the bill were to pass.
What does this mean right now for freelance health insurance?
It's 2017 and the ACA is still here (for now), which means the individual mandate tax penalty is still active in 2017, (even under The American Health Care act it would continue through January 1st, 2018). So if you don't buy health insurance, you'll still be penalized for each month you go without it.
That brings up a worst case scenario for a lot of people: You don't buy — you're penalized; you do buy — and six weeks from now Obamacare gets the boot. Then what? Are you out of luck?
Any plan you buy for 2017 is in place for 2017. You don't have to worry about losing your coverage or something changing in your policy. Those contracts will be set for this coverage year. Treat 2017 the same as you would any other year — you need health insurance to protect yourself, your loved ones, and your financial assets — regardless of everything else that's going on in the healthcare debate.

"Can I still buy freelance health insurance if I missed open enrollment?"
The answer is . . . maybe. If you don't have health insurance, you pay the higher of 2.5% of your annual gross income or $695 ($347.50 for minors). So your first option is to just pay that and live without coverage for a full year, which comes with a full set of individual issues.
Some people might opt for this. If you kept up with the news cycle last year, you heard about health insurance premiums skyrocketing. And while it's true that, on the surface, not buying health insurance and paying about $700 for the year can be cheaper than purchasing a policy, that's not taking into account the possibility of you actually needing to go to the doctor. Medical bills have been linked to 60% of personal bankruptcies, so having health insurance "just in case" can end up saving you a lot of money.
Here are some options below to consider if you still need coverage for 2017:
Plan A) Apply for special enrollment
You can buy health insurance outside of the open enrollment period if you qualify for a special enrollment period. Basically, if something happens that changes your coverage status, you can purchase a plan. Say you've decided to go freelance 100% of the time, but you had health insurance coverage through your (now previous) employer —
Well, you can buy your own plan now. Additionally, you can purchase a new plan if you:
•  aged out of your parents' plan (you can be covered on their insurance until you're 26)

• got divorced and were covered on your spouse's plan

• relocated to a new zip code with your family

• got married or had a baby.
HealthCare.gov covers the full list of valid criteria here.
If you do qualify for a special enrollment period, you typically have 60 days to enroll in a plan. Otherwise, you're just like everyone else who didn't apply: out of luck. But we do have a couple less traditional options you may want to consider below.
Plan B) Buy a short-term medical plan
If you missed open enrollment and do not qualify for special enrollment at this time, you might still have a viable option for freelance health insurance in 2017 in the form of a short term medical plan. However — you need to purchase one by March 31st, 2017 for it to cover the remainder of the year (due to federal regulations, after this date they will only cover three months at most).
Short term medical plans function much like marketplace health insurance plans, using the familiar deductible system, but are not considered "minimum essential coverage" by the ACA. This means they do not get you off the hook for the individual mandate tax and often have some unideal holes in their coverage — like only a couple covered doctor's appointments per year and very limited prescription medication discounts.
In spite of their drawbacks, short term medical plans can be a reasonably affordable (in the ballpark of $100 a month) and a reasonable way to get yourself out of the freelancer's health insurance drought until the next open enrollment cycle begins on November 1st.
If this option sounds in line with your current situation, get on this pronto! You'll need to pass a medical exam to determine your eligibility for this type of coverage, and do so before the end of March to get the full benefit of the short term medical plan.
Plan C) Buy a limited benefit plan
As we were quick to stress in our post on temporary alternatives to health insurance, limited benefit plans are not really health insurance, but rather a sort of "catastrophic coupon book."
These plans will do very little to help in the case of an emergency room scenario or recurring illnesses, but if you don't anticipate needing more than a few doctor's visits and a diagnostic appointment or two for the year, a limited benefit plan is better than nothing.
Limited benefit plans are not available in all states and would be our last resort option.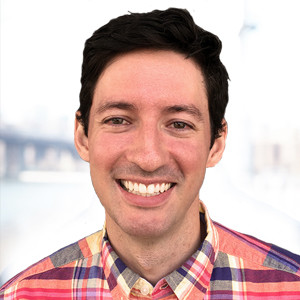 Colin Lalley writes for PolicyGenius, a digital insurance brokerage trying to make sense of insurance for consumers, where he covers personal finance, insurance, and reducing the risks in life.