The solidarity of the freelancer
"I was thrilled to be my own boss," says journalist, speaker and author Minda Zetlin. "But as I sat in my apartment staring at my computer, it just seemed so very . . . quiet."
Is the sound of silence a little too familiar to many of us?
Plenty of digital ink has been devoted to the question of whether the solopreneur or freelancer is an inherently lonely role. It's a timely topic and one of the key reasons so many solos burn out. Zetlin captures the creeping sense of isolation some call the "solo blues" very well in an informative piece she recently wrote for Inc.
"It took me a long time and a lot of experimentation to learn that being on your own as an entrepreneur doesn't have to mean being isolated," she says.
But what if we could maintain the benefits our independent lifestyle while working within a productive and supportive community?
The "cowork-around"
A big theme we frequently explore at Nation1099 is that "going solo doesn't mean you go it alone."
Mastermind groups help many of us create a healthy support structure for success, but don't do much to help us in the day-to-day and all of  those silent mornings alone. Many of us need work environments that foster a sense of community around us.
One of the best ways to optimize your productivity and expand your network is to find a coworking space.
The cowork advantage — treating your freelancing "like a job"
Many freelancers leave the office because they're tired of the restrictions that accompany 9-to-5 life. While I understand this feeling as well as anyone, many of us overlook the merit of the strict schedules that govern the working world — it's a necessary structure that keeps many of us on track.
I hate to break it to you, but abandoning all aspects of the 9-to-5 lifestyle doesn't lead to a successful freelance career. Whether your peak hour is 9 am or 3 am, you still need a regular cycle for your work day and an environment that keeps you productive.
A good coworking space gives you this structure and much more. By participating in a consistent cowork environment you:
Help yourself create a regular and reliable schedule
Build your professional network
Find new collaborators
Put yourself out there for new work and client referrals
In the following sections we'll explore how to find the right coworking space for you and how to get the most out of this unique work arrangement.

Where to find your cowork options
Even if you don't currently reside in a big city, coworking spaces are popping up almost everywhere. In fact, the chic restaurant down the street may well be the cowork destination in your neighborhood in its off hours. With real estate prices in New York City and other major metros continuing to rise, restaurants and other businesses have opened their doors to solopreneurs as a means of covering mounting expenses.
Wine and Work: Innovative startups Spacious offer a city-by-city network of off-hours coworking spaces in popular restaurants and bars for a flat rate of $95 a month.
If a local spot isn't immediately jumping out at you, one of the easiest ways to plug into the local cowork scene in your area is to simply Google: "coworking space [city]." You may even tap some fellow freelancers in your area to see if they have any recommendations for shared offices you might explore.
There are also an increasing number of helpful websites that aggregate best reviewed coworking spaces in cities across the globe and in local areas. Some good places to start are:
Evaluating coworking spaces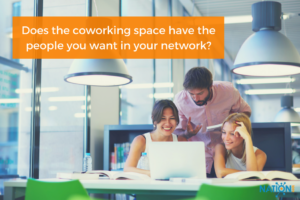 While most coworking spaces attract a great diversity of freelancers, no two are exactly alike and even a slight difference in culture can create a completely different work dynamic.
Choosing a coworking space shouldn't be a rushed decision. We'll help you weigh your options and find the clear cowork solution that's best for you in the points below.
These are the crucial criteria that have led me to the best coworking spaces and arrangements in my experience.
Can you visit and try it before signing?
The best way to get a feel for a coworking space is to spend a day in the life and see how it feels. Many coworking spaces, like gyms, offer one-day visitor passes.
On your visit, ask yourself:
Is the space too noisy for you to focus?
Is there minimal interaction between coworkers?
Does the layout seem to encourage conversation and collaboration?
Do the chairs feel as if they were forged in the fires of hell for the sole purpose of giving you chronic lower back pain?
Is there a pleasant buzz of communal productivity that energizes the space?
Are the "cool perks" too distracting?
There are many factors that don't immediately come to mind until you've put a cowork space to the test and evaluated it in person.
What are the people like?
For most solopreneurs, peer culture ranks at the top of their considerations when choosing a coworking space. And it makes sense — Patrick Clark of Bloomberg went so far as to call coworking spaces "an expensive cure for loneliness" in a recent article.
While Clark's snarky critique of the cowork industry isn't completely unfounded, it does seem to miss the point a bit.
The engaged and communal environment of a good coworking space, for many people is very much worth the price of admission (and many of them still wind up being a pretty good deal). And as I mentioned with paid mastermind groups, having some money on the line and some people expecting to see us regularly, helps many of us take our commitments more seriously.

But to access these benefits and get the most bang for your buck, you need to pay very close attention to the kinds of professionals a coworking space attracts.
When trying out a space ask yourself:
How productive do the people seem to be around you?
Are they positive and encouraging to be around?
Do they seem passionate about what they're doing?
Do they work in parallel industries where collaboration might be possible?
Are they interested in knowing their fellow coworkers?
How much is it and what are you getting?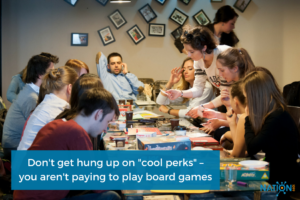 Coworking spaces vary greatly in size, location and amenities, but generally a standard shared desk will cost you between $200 and $350 a month. There are certainly more luxurious options available like single offices that will cost you closer to the $700-$1000 range, but these cut you off from much of the networking potential that exists in these spaces.
Some shared offices are more expensive by virtue of their locations in trendy neighborhoods with vibrant bar scenes and nightlife. This can be nice once work is done, but stop to consider — will these features inspire you and serve as a nice break, or will they distract you? Sometimes less is more.
Do they have the resources and accessibility you need?
While a small desk may be fine most days, perhaps you need to meet with clients or have team huddles to strategize with your fellow freelancers. Your coworking space should have all of the tools you need to manage your essential business functions.
Beyond the basics, you may want to make sure your space has:
Closed conference rooms available for reservation
24 hour access
Attentive staff on premises
I wouldn't recommend making a habit of "showing up to work" at midnight, but having the freedom, if necessary, to get work done for crunch deadlines in a quiet and focused environment is a definite asset.
Know how you work best and be clear on the factors you need for optimal results
While kegs, table tennis and a big common room might be enticing perks when choosing a coworking space, these features may not be the most conducive to your best productivity. Remember your distraction triggers and gauge whether the chicest coworking space will actually be the best arrangement for your needs.
Don't forget, you are paying to be there — not to crown yourself the undisputed foosball champion.
Choosing a good cowork solution means finding a home base for your work that gives you necessary sense of community, expands your professional network and gives you a formal place for your independent business to thrive.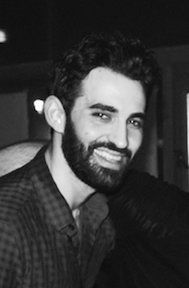 Ben Shanbrom is a freelance writer, musician, and copy editor who works with artists and clients within his native New Haven scene and well beyond (ask him about tracking drums in the studio where Europe recorded "The Final Countdown"). Ben is a tried and true "coffee rings on his notepad" freelancer, and wouldn't have it any other way.