Calin Strajescu is an explorer and visual storyteller with interests in documenting daily life, the humanities and culture. Beauty has captivated him since childhood — particularly when he discovered his parents' old National Geographic magazines. Strajescu never expected to break into cultural photography, nor did he imagine he would ever be published by the same magazine that placed the love of wanderlust in his heart.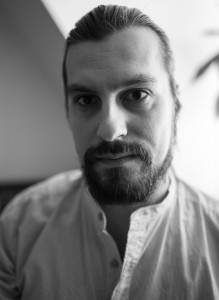 What pulled you toward cultural photography?
It has always been a dream of mine to combine traveling with a job that could sustain it. In the beginning of my career I was attracted to the studio and portraiture photography, but it didn't take long to rediscover my passion for the unknown — for fresh mountain air or perhaps the always-sunny shores of  Mediterranean cities.
And because you cannot have authentic travel photography without interacting with the locals and their traditions, I would say that I specialize in documentary and cultural storytelling.
I have a passion for heritage, folklore and artisan crafts that have been hidden or left aside.
What are your clients usually looking for?
With every assignment there is a term called "scène à faire." This translates to what is expected to be in a photo. It doesn't matter if it's a corporate shoot or a travel shoot; there will always be a need for the typical photo. That's because most clients want to stay on the safe side and risk not having their expectations met.
After that particular moment or scene has been captured, I can implement my own personal point of view and most of the time it's exactly what my clients will chose. It is good to have one or more backups, though. Usually more.
What are you doing to stand out to prospective clients?
Quality is the main requirement. I don't mean sharpness or tons of gear (although that can be useful sometimes). I'm referring to perspective, vision and strong ideas. These are some of the features I try to always add to my content.
Of course, it takes practice to master the technicalities — thousands of hours of training and reading — but the end result will only depend on how much you want to push yourself. I can only speak for myself and I feel that the enthusiasm I show to my clients has to go hand-in-hand with the professionalism I am paid to present whenever I am hired.
What are some mistakes you made early on?
DON'T RUSH IT! I can't emphasize enough how important it is to have a secondary job, at least in the beginning.
No matter how many tutorials you watch or who is explaining how easy it is to sell yourself, unless you have a huge pile of money stacked under your bed or in your bank account, it's worth it to keep even a part time job until you make enough contacts while you expand your network.
Can you share an example of a client relationship that went well?
If both the client and the photographer are ready to cooperate and to listen to each other, chances are that the job will go as planned. I always keep a positive and proactive attitude toward my clients because, more often than not, they come back with more jobs.
For example, last year I was hired to travel to India to cover a conference. Apart from dealing with professionals, my employer was satisfied enough with the end result that they contacted me for a second contract.


When do client relationships not go well in your experience?
When I've been naïve. I've made a few mistakes by believing that some official governmental institutions care about my work, and I have sent the PSD files without a signed contract and lost thousands of euros by doing so.
After this experience and a few others, I learned to back off whenever I didn't receive confirmation emails with a SIGNED contract. There are plenty of fish in the sea — sometimes you make the catch; sometimes you don't. Be patient, they will come.

How should freelancers interested in cultural photography think about their craft?
"Art" is something that comes with time, if ever. Until then photography is just a job or another creative way to do advertising. It should be treated exactly like that; otherwise it could become disappointing.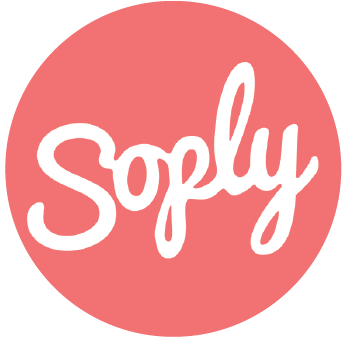 Soply
This profile was developed in partnership with Soply, which provides a virtual creative workforce, supplying job opportunities to animators, designers, illustrators, photographers, and videographers worldwide.