As entrepreneurial independent contractors, we don't have to be mercenaries trading time for money with the goal of raising our hourly rates over time. In my experience the most successful freelancers have multiple streams of income and are on a continuous mission to increase efficiency through systems.
3 Ways to Create Multiple Streams of Income Through Online Courses
Eventually as freelancers we hit the glass ceiling in how much we can earn. You can only raise your rates so much. There are only so many hours in a day. We don't have to be so dogmatic about what we do. We can be service providers AND have a product business at the same time.
1. Productize your most popular service into an online course. As an independent contractor, you know what your most popular service is. You can turn that into an online course for the do­-it­-yourself type of person. A productized service is when you take your customized service that you've provided to many or a few customers on a custom basis and turn it into a standard, fully tested, packaged, supported and marketed product.
In this case, we are talking about creating an online course product. So your online course product teaches someone how to do what you do and get the results you get in your services on their own. This is a great product to sell to customers who don't have enough budget for your custom services or to customers that you'd prefer to not work closely with for any reason. You can also sell this to other freelancers who want to learn how to do what you do.
2. Create online course products to supplement your services. Creating online courses around very specific problems or desires that your customer base deals with is perhaps the most profitable way to generate more streams of income around your consulting. If you're working with a similar type of customer over and over again, you will see trends in their problems and goals. If you know how to solve these or partner with other experts that can help teach how to solve these, then you have online course potential.
For example, if you are web developer who helps clients build websites that are designed to grow an email list and build a sales funnel, then you could provide those services and then sell the client a course on a related topic like traffic generation, conversion rate optimization or paid advertising.
Please don't underestimate the opportunity here: you already have a customer and they trust you. It's much more efficient to sell more things to the same customer than find a new one every time.
On a related topic: Expand Your Sphere of Influence, Expand Your Business
3. Turn your least favorite part of your expertise into a passive paid online course. If you want to be the best at what you do and continuously attract better higher paying clients, then you need to LOVE WHAT YOU DO.
As freelancer and consultants we all have parts of our services that we don't like or that are simply our least favorite parts. Why not turn those undesirable parts into online course products, so you can do more of what you love? As an example if you are a web developer, but don't like how your clients often ask you to provide SEO services, you could offboard that demand into a course.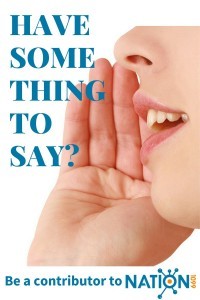 You or you and another expert could pour all your knowledge and experience into an SEO course. The next time your client asks for SEO services, simply say that you don't offer that, but you have a paid course for that which they could take or hire someone else to implement based on the methods in your training.
3 Ways to Create Greater Efficiency Through Online Courses
The most profitable consultants and freelancers despise waste. As entrepreneurial independent contractors, one way we grow and become more profitable is through systems. Automated free self­serve online courses are systems that can build business.
You may also like: 6 Fearless Steps You Can Take to Growing Your Business
1. Create a free course to educate your prospects. How many of us spend a lot of time on sales calls repeating the same thing? What a waste of time!
How about inviting your prospective customers to take a free online course where you educate them about your services and what to expect. You can describe how to get the most out of working with you. You can handle common objections. At the end of the course, you can give them information on how to set up a live call with you.
If we are educating our prospects in advance of taking a call in a passive manner, we have just created a one­-to-­many marketing asset, so we can do less one-­on-­one marketing and sales communications.
2. Create a free or paid course for lead generation. Creating a free course that educates your customers or that in some way gives them "results in advance" of doing business with you positions you as a leader. Some of that trust building required to close a lead has now been automated through an online course.
You can also create a paid course about a smaller topic that your target consulting client will face, ideally in the phase before they need to contact a consultant like you. This paid course helps position you as a leader and also creates an entry point into your sales funnel.
An example of this would be if you sell web development and design services; you could create a course on how to scope out a project before shopping it around to web development and design providers. After they take your course, you would be top of mind on the list to get in touch with about possibly working together.
3. Create a free course to offboard your clients and automate testimonial collection. As consultants sometimes offboarding our clients can be very repetitive. This is a good thing because repetition means it could be automated. When we offboard clients, it's good to set them up for success to make sure they have everything they need to move on after completing the engagement with us. It's also the perfect time to collect feedback and a testimonial.
You could create a free course that has various lessons in it about getting the most value going forward now that the engagement is complete. One of the last lessons could include a form where you collect feedback and a testimonial.
Where to start with online courses as a consultant
Of all the options we discussed here, I recommend starting with a paid course on a specific topic to supplement your services. The topic should be a pain point or desire point focused on a specific time in your ideal customer's buyer's journey. You can see how we've done exactly that to supplement our LifterLMS software sales with A Beginner's Guide to Building Successful Online Courses.