Growing a freelance business is one of the topics people ask us about most at Nation1099, so when we were brainstorming the subject, we knew we wanted to talk to Brennan Dunn of the Double Your Freelancing blog. Brennan is a guy who knows a few things about growing a freelance business; he's been through every stage of professional development himself — from garage web developer to agency owner to information consultant — and he has an insane volume of insights that any entrepreneurial freelancer can benefit from.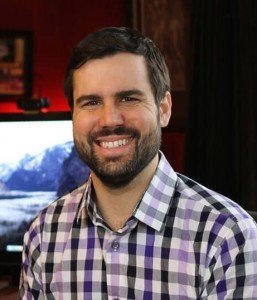 Change is often scary and growth is a big change. While it may create "good problems" for us, it can be pretty intimidating all the same — especially for freelancers who have never run a business of their own. Brennan's job is demystifying growth and turning its challenges into actionable plans.
In this interview we will dive into Brennan's sharp advice on streamlining your growth process with email courses and roadmapping, along with neat automation tools that will save you time and energy and keep the inbox full.
You're essentially a self-taught web developer who learned by poking around online and just taking projects. How did you find your initial opportunities with this background?
It goes back pretty far. In high school I did my first freelance project for a client — a friend of my dad's who had a small jewelry company. I think it was a $200 fixed fee website design. It was all home grown PHP that I'd written and put together.
It was a total pain because it was not worth the money, even at 16 or 17 or however old I was. I really started to take it seriously when I was in college. I was actually studying the classics and nothing computer-related, but I needed money and I didn't want to do what most of my friends were doing, like working for restaurants.
Specifically, I did my friend's parent's company website and that was $4000 I think — I was really happy about that. It was actually doable. I decided to drop out of college to start a company, but like most new start-ups, it failed a few months into it. I had to go out and find a job, so I got a job doing development work. Then I found another job a few months later because I wasn't happy at the other place.
I was in South Florida at the time, looking at how I could find side freelance gigs on Craigslist. I was really naive about the whole thing; I didn't know how to charge or how to sell projects or anything like that. Looking back, I smack my head and think "what was I doing?" because it was just so bad!
Was there a specific point where you began to see that this could turn into a full time venture for you?
The big break happened when I moved up to Virginia. I didn't have any business contacts there, so I turned to a friend of mine who was working with a start-up and I asked him if they would be interested in letting me help them.
I began as a remote contractor for that start-up, which was based in San Francisco. That's when things really started because I got to know other companies out there and  began receiving a lot of referrals. I had to choose to turn away the work I couldn't handle or to grow a team and have other people help me.
"The goal of roadmapping is to put together a scope and prioritization of a project. It is better to structure an activity like quoting for a website in such a way that it is paid rather than unpaid."
I went down that [latter] path and had other people help me. It was very slow moving at first because I didn't really know what I was doing and I had no business training at all. Eventually I had 11 employees and after a few years we had an office.
I graduated from "They are paying me 50 bucks an hour to write Ruby code" to "I'm running an agency to help businesses solve problems." We had a workflow, a project pipeline and monthly email statements. It was more of a business at that point and it slowly graduated from that.
How can freelancers begin thinking in a growth mind-set?
The idea with freelancers is that you want to continue what you're doing technically but you don't want to have a boss. You want to travel the world, for instance, and have the independence that freelancing promises. You see the transition only as being employed versus being a contractor.
But a big thing people miss — and which ends up hurting them — is that it's not enough to be good at what you do. You have to find clients, pitch to clients, and manage projects and cash flow. A lot of people are unprepared when it comes to that. They see a client and it looks like a good opportunity to quit their job and go full-time on it, but they have no plan or strategy of how to get their next project when that one ends. They have no contingency plan if the project doesn't work out or they run out of funding.
Freelancers need to realize that they are starting a business and not sitting around all day writing code. If that's what you want then it's probably better to stay employed. When running a business you wear a lot of hats and only one of those hats is passion for the craft that you do.
The single thing I would do is make sure that it's financially possible. When you're used to getting paid bi-weekly, you need to become a little more comfortable with ambiguity and expect not to get paid when you expect to.
Also, building up your network and pipeline prior to going in full-time is a really good idea. You don't want to go in with a single flagship client that you're fully dependent on; I've seen this a lot and I've made the same mistake. It's important to get your ducks in a row before going out full time.
Do you recommend any particular software products to help smooth out the bumps freelancers most often hit in growth phases?
If I were to start over, there are three tools I wouldn't want to live without:
I would use Drip for marketing automation and sending out emails. Say you have a lead form on your site — once someone has been captured, it will automatically send your qualifying questions, your worksheets and a Calendly link where they can choose a date to meet with you. It then sends back another mail that says "Hey I can't wait to meet with you and these are the questions I'll be asking." All you have to do is show up for the call.
I like Drip and Calendly for that. The other one I'd use is Pipedrive, which is like Trello but it's really made for sales and you can attach special deals to your cards.
In my system, the first column is all the leads that haven't yet qualified. I ask them:
What is your budget? (Is your budget below "X"?)
When are you looking to get started?
Tell me more about the project.
Other things that will help me better prepare for that call.
The next column is "Qualified waiting for scheduling," then the third column is "Ready for call," and then after that I've got "Call Completed", "Basic proposal out" and "Closed." What's amazing about that for me is that you can visually see [the clients' status]. A program like Drip can automatically nag a person who hasn't scheduled a time yet.
What is your favorite strategy for filling your pipeline?
One of the things that worked very well was to hold business seminars in our community; we would get 20 to 30 people in a room. We'd cover something and would have a follow-up and go deeper into detail on what we covered in the live presentation. We'd say "hey, now that we've covered X let's jump into a call and show we can help you with that." We eventually had 3000+ plus as an audience and these were people who were good advocates for us.
You strongly recommend email courses for generating leads. What is your recommendation for making an email course that really appeals to people and generates lead interest?
The first thing that needs to be discussed is why you should go down this path and why you should have something like an email course.
Very few people actually realize that their problem can be solved by hiring someone like me. You give them value in this email course — something they really want to learn about, like techniques they can try to increase sales with, while demonstrating your expertise and authority.
"The goal of your email course is showing people things they can realistically do to increase sales and then you pitch them on your services."
At the end of the course you give them two options: you can take the long and risky road of doing it yourself, or you can have me work specifically for you and implement more things based on your individual needs. The goal of your email course is showing people things they can realistically do to increase sales and then you pitch them on your services. "Here's my calendar, let's jump on a call and see how I can help you."
So you've basically showed them the problem and pitched how you're going to solve that problem. If you want to go really advanced you could have a sales page for a small paid engagement — maybe $297 for a 1 hour Skype call; it's a fixed price, small rate and low-risk for the client.

On that note, another important concept you advocate using on Double Your Freelancing is roadmapping — what would you say are some of the most important criteria in creating the basic roadmap?
If you really want to be good at this, offer a one-off smaller project so they can get value out of you and really test the waters with what it's like to work with you.
One of the roadmapping exercises I just did was for 3 hours. I charged $2000 and spent 3 hours talking  about their business, finances, and how their site is doing in that. At this point they're already paying me and are under a non-disclosure agreement which is good for them.
The goal of roadmapping is to put together a scope and prioritization of a project. It is better to structure an activity like quoting for a website in such a way that is paid rather than unpaid.
You've developed many educational tools and programs for freelancers — is there any particular product you're working on right now that you're most enthusiastic about?
Yeah, one thing we've been doing is the Double Your Freelancing Academy which is a 7-month program. You join and then you work, for instance, with Philip Morgan for a month, who's written a book on positioning and individually helps you figure out your positioning. Then he hands you over to Kai Davis who helps you validate and get some initial clients with that new positioning, who then hands you over to Jonathan Stark who helps you with pricing and packaging your offerings and then Gina Horkey who helps you re-do all the copy on your site.
We've had over 330 people pass through this so far. I have people who listen to my podcast or read my articles and the thing they keep saying is, "it's great for you to tell me that I need to choose a niche, but what's really going to help me is to sit down with somebody who can help me choose my niche." So it's kind of like this hybrid consulting/coaching thing that we're doing, where people enter with one business and leave with a new business.
It's been really awesome.  What's great about it is that it's live — it's not a video course or anything like that. I love seeing all these people graduate from the program and they have all these new websites, email courses and now I've had to hire someone to deal with the influx of testimonials.
I wanted this to give people like me this structured platter of seven different subject experts who help you.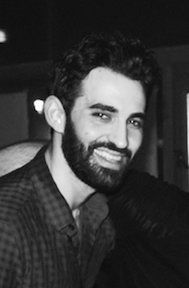 Ben Shanbrom is a freelance writer, musician, and copy editor who works with artists and clients within his native New Haven scene and well beyond (ask him about tracking drums in the studio where Europe recorded "The Final Countdown"). Ben is a tried and true "coffee rings on his notepad" freelancer, and wouldn't have it any other way.