Email etiquette and professional communication skills are simply unavoidable when consulting and working online. Whether you crank out two-thousand word feature articles or hundreds of lines of code, chances are, as an independent consultant with a big network of clients and associates, you need to correspond with quite a few people on a regular basis, almost all of whom would  appreciate you knowing how to write a decent email!
Electronic communication skills are also doubly important for new freelancers who are eager to avoid shooting themselves repeatedly in the foot. In this piece we'll lay out five key strategies that will take your recipients from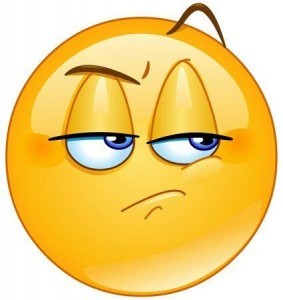 to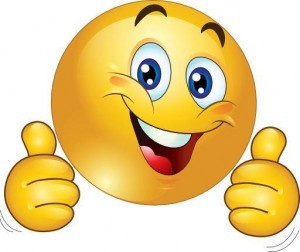 .  
Focus on Clarity
It is integral that you optimize the synergy of your communication protocols to really move the needle on the ROI of your email competency.
Yuck, right? Fortunately, I don't know anyone personally who writes in such a crushingly jargon-laden manner but many who come very close.
As specialists we live and breathe so many industry-specific marketing, business world and design terms that really don't mean much to the non-industry person. It's easy to lose perspective and write to clients as if we are getting paid by the buzzword.
Clients want clear explanations of what you are doing in lay terms. This can take some effort — especially in explaining the complex nuances of web development or SEO to an individual who has no or limited experience with websites or online marketing, but it's extremely worthwhile. If your clients thoroughly understand why you need to do something, they will be far more likely to pay you to do it!
And while we're on the topic of clarity — give your emails brief descriptive subject lines that explain exactly what the contents of the message will be. If you have multiple focuses, you may want to split the text up into different emails.
Create a professional presentation
This one is easy. It doesn't take any special talent or training to use or create a professional-sounding email address and add a nice footer to the bottom of your messages.
Along with a presentable avatar picture — an image you would be comfortable posting on a website like LinkedIn — these factors all craft the impression of a well-organized and seasoned individual who will be easy to work with. (I'm talking to you crazymanforever36@hotmail.com. You need to get a grown-up email address.)
Proofread and spellcheck
Proofreading can be daunting — there is a good reason serious publications have layers of editors. In most cases for email you need to be your own editor.
Even as an experienced writer, every so often I like to dig back into the "grammar books" and remind myself of any points I may have gotten iffy on over time. This great list from Hubspot's Ginny Soskey clears up a significant number of the confusions that you might have about their — or they're — or, wait, was it there?
Pro-tip: Don't put your recipient's email address into the "to" box until you are ready to send. Fears of accidentally shipping off an unproofed draft will give you gray hairs.
Be responsive and empathetic
Web developer and editor-in-chief of Vandalay Design Steven Snell conducted a recent survey among top web designers concerning skills they most needed to improve, and "communication skills" was named by almost everyone.
Timely and appropriate communication with clients ranks as one of the highest priorities on this list. As solo professionals, we never have a shortage of pressing tasks, and most clients are aware of and even sympathetic to this, but a little proactivity in your communication will go a long way.
Even if your head is spinning in fifty directions or you're in transit, a fast email reply simply to say "I got this and will be on it A.S.A.P.," will significantly improve your client's experience in working with you and make you a "go-to person" for this individual. Sometimes being the most responsive designer or developer trumps being the best.
Sometimes being the most responsive designer or developer trumps being the best.
With that said, mind your reply-all — there are probably some people on your team who you do not need to include in your threads, some of whom might be quite irked if they're kept on too long.
Protip: When a thread with multiple people can drop just to you and one other, move those other people to bcc: so they receive one last message but not any other "replies" after this, and then acknowledge that in the first paragraph. e.g. Thanks for the intro Jane. Moving you to bcc: to spare you the scheduling conversation.
Email etiquette has an emotional dimension, so keep an even keel
Text communication is a funny thing — many layers of ambiguity arise when you cannot hear a person's voice or see their facial expression.
For this reason and for the sake of good email etiquette, it is best to maintain an emotional baseline in your communication — friendly and empathetic . . . but not an emotional wreck. Remember: all caps is  yelling, and all lower-case messages is mumbling. Neither are professional.
If you are faced with an email that risks sounding overly cold or terse you can occasionally use an emoticon to lighten the mood. However, it is best not to make a regular habit of using them, and this decision is based very heavily on the context of your relationship with the client and their business.
An emoticon here or there can help maintain a friendly mood but they are simply not appropriate for some clients. By the same token, humor can be okay in certain contexts but can easily lose its levity in digital translation. If you do not know your recipient very well, it is best to avoid taking such a risk.
Message received
Email etiquette shouldn't be something you spend your time obsessing over. It's a vital means of communication and, if you're doing it right, nothing more. Take a little time to make sure you aren't revealing any gastric distress to your clients and get back to caring about the things that really matter to you (i.e. your work!).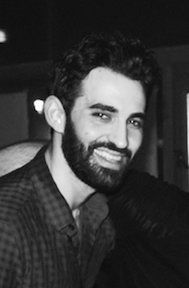 Ben Shanbrom
Author
Ben Shanbrom is a freelance writer, musician, and copy editor who works with artists and clients within his native New Haven scene and well beyond (ask him about tracking drums in the studio where Europe recorded "The Final Countdown"). Ben is a tried and true "coffee rings on his notepad" freelancer, and wouldn't have it any other way.