It's a fact of life that mistakes happen, even to the most experienced consultants. Sometimes the repercussions can be devastating. Things can get bad pretty fast if a disgruntled client sues you. As Adam Cecil of PolicyGenius notes in a recent blog, even a dismissed lawsuit can cost a freelancer between $2000 and $5000 — that can be enough to close up shop.
Errors and omissions insurance covers you if a client is unsatisfied with your work results, is sued by another party or claims libel or any form of negligence. This can be an incredibly valuable protection for you and your business. But with money on the line (plans cost $500-$1500 a year), how do you know if liability insurance makes sense for you at this stage? We'll assess this question below.

You work as a subcontractor for a client who has strict deadlines with major business entities
Developers and designers out there: ever had your computer crash at a really bad time? (Well, is there ever a good time?) This can quickly devolve from a bad inconvenience to a horrible situation if you are subcontracting for a client with an important deadline. Things like this happen to everyone. More often than not, tech problems are beyond your control and not your fault, but that still won't stop a bitter contractor from coming after you.
You're a freelance writer
Written word is a very powerful medium (I'm sure I don't need to make that case here). Where the law is concerned, writers have a lot of responsibilities that clients can hold them accountable for. If an article you write angers members of the client's audience and they lose business, the client can seek compensation from you. If a third party grills your client because an article you wrote was too similar to one of their own, you can certainly be held accountable.
Writing for others is a serious responsibility and if you have a lot of clients or some of very high profile you may want to make errors and omissions insurance a high priority. Freelance business writer, consultant and podcaster Ed Gandia recently posted a must-read interview on this subject with Jared Kaplan CFO of Insureon. The piece covers many of the "uh-oh" situations you might not expect to lead to legal action.
Your client requires you to have errors and omissions insurance
This is obvious but counterintuitive. Clients (typically of a larger stature) sometimes require their contractors to be properly ensured. They do not view this as any lack of confidence in your work but, rather, as an acknowledgement that things can go wrong and that if legal action is necessary you will have the means to handle a settlement or miscellaneous legal fees.
You work with large corporate entities
Whether you work in consulting, design, writing or marketing strategy, there is a certain level of protection you will need when working with a high profile national or international business. As mentioned above, some big clients will not even work with a contractor who is not insured. If your client — for whatever reason — sees their metrics fall, someone has to take the blame. Your advice, your re-branding campaign, even your logo that looks a little too much company X's could all be prime targets. Don't let yourself fall victim to scapegoat fees.
You have some clients who are a little unpredictable
We recently ran a piece on qualifying clients and just how important it is to be wary of Mercurial patrons. In a perfect world we could always avoid working with delusional, rage-prone and sociopathic clients. But sometimes we don't know what we're working with until we're in the thick of it — or we do know, but some jobs can seem "too good to turn down." This is all the more reason why errors and omissions insurance across the board is extremely important. Even if they make the error of blaming you, you'll be protected by what is generally one million dollars in coverage.

Is errors and omissions insurance essential?
Professionals disagree on this. Many would say it is a given for freelancers of all sizes. To the little guy working for clients who don't have the time, means or general likelihood of suing, however, paying $500-$1500 a year for this protection is hard to justify. Naturally, insurance blogs on errors and omissions topics will all say it's mandatory, and they make many good points. But it's helpful to have an alternative perspective that isn't looking to make the sale.
April Greer, content manager at Millo.co, offers a different perspective on liability insurance for the up and coming freelancer that speaks to the pricing concerns mentioned above. "Personally, I believe my contracts protect me in much the same way that professional liability insurance would," Greer says. "Were a client or client competitor to pursue legal action, I have a 'paper trail' of information and client signoffs that protect me from assuming 'decision-making' responsibility for finalized projects. Furthermore, most of my clients don't have the time/energy/money to pursue legal action for anything but the most flagrant misconduct."
If most of your clients are local small businesses and you have a good handle on them, you might be in the clear for the time being — although, if you have the funds to pay for liability coverage it certainly doesn't hurt to have it.
With that said, if you are or will begin working with corporations with well-staffed legal departments and hundreds of thousands or millions of dollars on the line, it may be time to reassess your situation.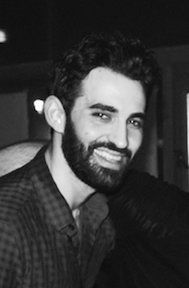 Ben Shanbrom is a freelance writer, musician, and copy editor who works with artists and clients within his native New Haven scene and well beyond (ask him about tracking drums in the studio where Europe recorded "The Final Countdown"). Ben is a tried and true "coffee rings on his notepad" freelancer, and wouldn't have it any other way.