In marketing a freelance business, brand communication is your edge — your x-factor.
In a world where actions and results now mean a lot more than the color of one's hair or style, freelancers are beginning to rethink the way they approach their business identities and brand communication. As it turns out, being a little different isn't just okay — it can be a big advantage.
Jorden Roper, a.k.a. The CutThroat Copywriter, has thrown the "professional" facade to the wall and is thriving because of her decision. She's worked with publications and names as notable as Problogger and Neil Patel, and holds quite a few top search rankings to her name. This is how she made it happen.
Can you tell me a bit about your background and the circumstances that pushed you to pursue a freelance copywriting career?
I sort of started my freelance copywriting career on accident — it happened when I got fired from my full-time job. My husband's work contract had ended the same day, so we suddenly had no reliable source of income.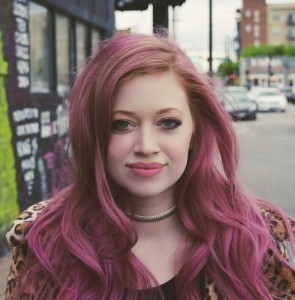 At that point, I had been wanting to start freelancing full-time for a while, but I never made the leap. Getting fired was a major blessing in disguise because it forced me to finally just put my head down and do the work!
For me, there was no other option — I was determined to make a full-time income freelance writing. And I had to make it happen fast because I didn't have a bunch of savings or a backup plan. The bills had to be paid somehow! And that's how my freelance writing business was born.
Your brand voice and style is punk/metal as f*#%. Was it a conscious decision to handle your branding strategy differently from most of your digital peers?
When I started out, I was kind of faced with this decision of the whole "formal, corporate-y professional copywriter" thing or actually marketing myself the way I REALLY am and seeing how it goes.
I went with the latter approach, and I'm glad I did — being genuine has allowed me to stand out and attract the kinds of clients who are a great fit for me. So it was a conscious decision in a way, but it was also natural.
I wrote my freelance writer website content in a straightforward, casual tone because that's how I am in person. And what I've found is that tone appeals to a lot of my target clients. 
I always suggest others brand themselves in a genuine way too, because when you do, you're going to attract the right clients – people who will want to work with you long-term because they genuinely appreciate what makes you unique.
How has your brand communication worked for you in terms of attracting clients and a steady flow of work?
Not only has my branding helped me land clients – it has allowed me to land the right clients. People who aren't into using business jargon and scheduling a bunch of stuffy meetings. A lot of my clients have just been super casual and laid-back because I think they can sense that's my approach too. It has been awesome attracting clients who are comfortable making jokes or even swearing on phone calls!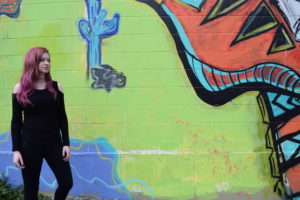 Did you work with a designer to help you flesh out the look and mood of your brand? Do you recommend this?
I worked with a designer initially. I had a vision for the type of brand I wanted, so I started brainstorming ideas, creating Pinterest boards based on visuals I liked — all of that good stuff. Then, I conveyed those ideas to my designer, and she made it happen!
It's definitely good to work with a professional starting out. But at the same time, I don't recommend any freelancer hold themselves back from getting started just because they can't afford a designer. It's totally fine to start where you are now and evolve your brand as you grow over time!
What is your advice to new freelancers on brand communication and identity?
Building a strong personal brand starts with understanding and embracing your individuality. You have to think about who you are and how you can use your unique qualities to appeal to your target clientele.
For example, I wrote my freelance writer website content in a straightforward, casual tone because that's how I am in person. And what I've found is that tone appeals to a lot of my target clients.
A good way to start is to make a big list of adjectives that you want to describe your brand. These adjectives should describe you as a person too — maybe you're bubbly, quirky, and fun. Or maybe you're blunt, sarcastic, and bold. These are just random examples, but you can imagine how these would be two very different brands.
Once you have a basic idea of your brand personality pinned down, it becomes a lot easier to start thinking about brand colors and fonts that fit the overall vibe you want your brand to have.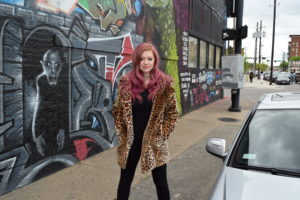 Part of your business is helping aspiring copywriters get started. What inspired you to create your outreach course and how does it play into your brand strategy?
The main reason I created my Killer Cold Emailing course is because it's the exact information I wished I had access to when I started freelance writing. I know how hard it can be when you're trying to figure out how to land those first clients. You go through information overload — or at least I did!
As a newbie, I saw lots of advice on pitching and cold emailing potential clients, but it was a lot of the "what to do" and not much of the "how to do it." My course fills in those gaps by explaining the overall marketing strategy and exactly how to make it work, so writers don't have to do any guesswork.
What are you most excited to be working on right now?
I recently scaled back my client work significantly so I can focus more on creating content that helps freelance writers make a full-time income. That's what I'm most excited about right now — being able to spend a lot more time helping other freelance writers grow their income.
I've also started incorporating a lot more video into my brand (Instagram Stories, YouTube, free webinars), so that's definitely another thing I'm excited about and plan to keep doing!
You can follow Jorden's Youtube channel here for helpful advice on breaking into freelance writing, brand communication and navigating the challenges of 1099 life.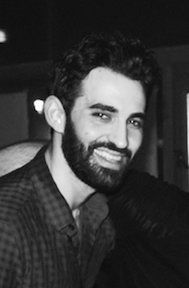 Ben Shanbrom is a freelance writer, musician, and copy editor who works with artists and clients within his native New Haven scene and well beyond (ask him about tracking drums in the studio where Europe recorded "The Final Countdown"). Ben is a tried and true "coffee rings on his notepad" freelancer, and wouldn't have it any other way.