The freelance contract is the foundation document of your freelance business.
One of the toughest things about being a freelancer is protecting yourself from your clients. We've all had disputes with clients large and small. They can often be soul-sucking, he-said-she-said arguments that can lead to all sorts of issues — from financial to mental.
Part of the challenge is that you are just an individual, while your clients can often be savvy business owners or large organizations who know how to develop contracts with freelancers to their advantage.
The best way to protect yourself from disputes for independent contracting work is to start the project off by writing a solid statement of work or contract and having the client agree to it and sign it before you begin.
A freelance contract serves as the reference point if their are disputes or miscommunications during the project and it can also be used as a legal document if legal action is necessary.

What is a statement of work and how is it different from a service agreement?
A statement of work is a written contract between you and your freelance client that defines the specific project work you will be doing for them in detail.
A statement of work is sometimes also called a scope of work or a SOW.
The SOW should not be confused with a service agreement, which is used to define more general terms on how two parties intend to work together over a longer period of time. These are are often also called a master services agreement or MSA.
Sometimes the the SOW and MSA documents are combined for the first freelance project. It will have an amendments sections where the details of the individual assignment are spelled out. That section usually covers what is in a SOW and so may make the SOW unnecessary.
In other scenarios a separate SOW is written for each individual project under the service agreement — thus the "master" in MSA.
Generally, unless you have a long-term relationship with the client, you don't need a service agreement. Just concentrate on the statement of work for each freelance project.
Who is responsible for these documents? A service agreement is often written by larger freelance clients and they ask you to sign it. It will have all the boilerplate that their legal department developed. You don't need to ask for a MSA. They'll let you know that they require it.
Conversely, it's usually your responsibility as the freelancer to write your own statement of work and to have the client sign it.
---
Sections of the freelance statement of work covered in this article:
Services
Project scope
Project assumptions
Schedule
Change orders
Expenses
Payment terms
Signatures
---
What does a freelance statement of work cover?
A statement of work or scope of work generally outlines:
Clear expectations of what you will be doing for the client — which activities you will be performing and the items you will be delivering to them.
What you won't be doing, which is often important to specify at the beginning to avoid any confusion later.
Client responsibilities. We often can't do our work unless the client does some things as well. It's always great to document their duties in the freelance contract.
When you will be doing the work. This is more to protect the client than you and it can be omitted if the client doesn't insist on it. However, if you promising to meet certain milestones by certain dates, then the client responsibilities section will be even more important. You want to be clear about the ways in which the client will affect your progress.
Expenses and change order terms. This section of the freelance contract documents the expenses the client will need to pay for and under what circumstances you can ask for more money to cover additional work the client requests.
Payment terms: exactly and under what circumstances the client must pay you for the work.
Related reading: The Beginner's Guide To Getting Upfront Payment From Freelance Clients
How to write an effective freelance contract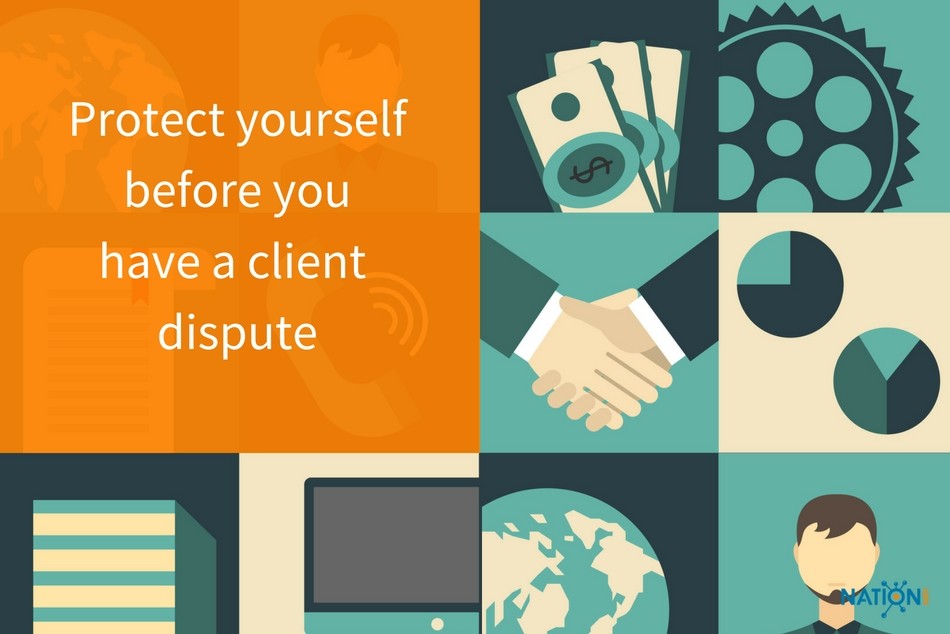 At our curated freelance network LocalSolo.com, the following sections are what we we typically see freelancers and agencies put in statements of work:
Services
Start with a summary of the project. Describe who the client is and what are they generally asking you to do. This can be relatively brief. Essentially, this part of the freelance contract establishes the overall goals and scope of the project.
Here are a few examples for different ways that freelancers in different fields present the services section of the statement of work.
From a web developer
"Acme Corp has asked Julie Consulting to plan, design and develop a new responsive website for their company. This website will be located on their main domain URL of acme.com. The site will have a new organization, a new design and will be implemented on a content management system called WordPress."
From a marketing consultant
"Julie Consulting will provide marketing services to Acme Corp in a collaborative process to meet the business objectives of the client. Marketing content developed for this project should raise awareness of Acme Corp among potential institutional partners and target customers, increase trust and credibility among those segments, and generate leads for the sales department."
From a freelance graphic designer
"Julie Consulting will design, print and mail a quarterly newsletter for Acme Corp in collaboration with the Acme Corp marketing office with a goal of increasing customer engagement."
Related reading: Meet the Indi — This Freelance Graphic Designer Uses Low Overhead To Give Clients What Agencies Can't
Project scope
A freelance contract should be a comprehensive list of activities and deliverables for the entire project. It can be as long as you need it to be. Some examples of scope items are:
"Julie Consulting will create a new sitemap for the project. This sitemap will have 3 client requested revisions to get to a final approved version"

"Julie Consulting will produce 6 white papers and 1 weekly blog post (24) during the six months of this content marketing project."

"Julie Consulting will create 6 full color graphic design templates for the new site. Each design will come with 2 client requested revisions to get to final approved versions"

"The client may request up to 3 in-person meetings during the project."

"The new website will have full e-commerce capability. This will be accomplished through the WordPress Plugin Super ECommerce, which will be installed by Julie Consulting. All functionality for e-commerce will depend on the functionality of the installed plugin. Authorize.net will be the client's payment provider. Julie Consulting will connect the client's Authorize.net account to the Super ECommerce Plugin.

"Julie Consulting bears the costs of writing and editing work for deliverables detailed below and for all normal office expenses. Other expenses must be approved in advance by the client."

"Julie Consulting will:

Read and understand strategy materials and other work product provided by the client.
Consult with the client's leadership or designees on the project goals.
Develop and manage a project calendar, including communicating with the client about progress toward deadlines.
Ensure the quality of the final work.
Be available to coordinate with the client's designers, web developers, public relations professionals and social media experts as needed to support the success of the project.
Consult with the client's leadership or designee as needed to evaluate performance measures."
Project assumptions
Your freelance contract should detail any assumptions that need to be specified about the project — what is not included, what third parties need to do and what the client needs to do. Some examples of assumptions are:
"The client will be available during the project and will review all deliverables and provide feedback within 3 working days of delivery."

"The client will provide all written content for the new website for implementation. This content will be delivered by January 23, 2017."

"The client will provide timely feedback on written drafts."

"The client will provide timely feedback on proposed designs."

"Super ECommerce is responsible for all issues and bugs in their product. They have agreed to provide email and phone technical support to Julie Consulting as needed."

"The site will be built to function on the latest versions of the following exact platform and browser combinations: the latest versions of Internet Explorer, Chrome, Firefox and Safari on the latest versions of Mac OS and Windows and the latest versions of Safari and Chrome on the latest versions of IOS and Android. Any bugs reported on earlier browsers may require a change order to fix."
Schedule
This section of the freelance contracts sets expectations regarding when the project begins and when it is projected for completion. It can also set terms for how the agreement can be terminated by both parties. Here are some examples of language that you might use in your statement of work:
"Work will commence on this project on the contract signing date and is estimated to be completed XX days/weeks/months after the project commencement date. This SOW shall remain in effect until all deliverables under this SOW are provided to the CLIENT, or until this SOW is terminated with written 2 weeks' notice by either party."

"Either party may terminate this agreement with 2 weeks' written notice. If the client terminates this agreement, they must pay in full for all portions of the project that have been delivered to date."

"This scope of work covers the period between mm/dd/yyyy and mm/dd/yyyy."

"Six-month minimum commitment with 30-day cancellation notice thereafter."

"This is a retainer agreement. The client retains the freelancer's services for a minimum of six months and monthly thereafter with a 30-day cancellation notice."
Change orders
It's always a good idea to set expectations upfront for how client-requested changes to the project will affect the budget and schedule. An example is:
"Any requested change to the scope of this contract will be evaluated for viability, cost and schedule impact. The cost and schedule impact will be presented to the client for review and approval before commencing. The client will be responsible for applicable additional charges."
Expenses
Line item out any expenses that are part of the project that either the client needs to pay for directly, or that you will pay for upfront and invoice the client for later. Be specific.
Payment terms
Payment terms for a freelance contract are super important as they dictate what counts as "done and delivered" and therefore when you will get paid for the work that you do.
There are many different ways to set up payments terms. Typically if it's a big company and you are on long term contract, they will pay "net 30," which means you invoice them after set deliverables and they will pay you 30 days later at the latest.
It's possible to ask for a retainer before you begin your consulting work, and it's always a good idea if the client is small or medium size. If it's a large company, you could ask for a retainer, but they will probably still pay you 30 days after you send them the invoice, so you may have to just start work on faith with them.
Here are some common payment terms you can work into your freelance contract to suit your needs:
A 50 percent deposit is due before work commences

A 50 percent project retainer will be invoiced on SOW signature

The third 25 percent payment is due on delivery of the following project deliverable: [STATE DELIVERABLE]

The final 25 percent payment is due once the project beta is sent to the client for review

The final 25 percent payment is due once the project is complete (The website has launched live)

The final 25 percent payment is due once the project is complete. Final project code and root files will be delivered to the client once payment has been received

Julie Consulting will invoice the client monthly.
Signatures
This is just the simple area where the client can sign. It should contain both of your names and addresses. It's also a good idea to have a small initials area on every page of the freelance contract.
And definitely do not begin work on the freelance project until the contract is signed. It is very tempting to get overenthusiastic and begin the work that your primary contact is discussing with you while the contract is languishing on their desk of their boss.
Tools for electronic signatures on freelance contracts
Frustratingly, the signature stage is where many of the projects stumble just because not everyone has the technology in place to get them signed. Many freelancers and their clients are still scanning, faxing and mailing to circulate contracts for signatures, delaying projects by days. And those delays create more opportunities for someone to change their mind.
If you want to make sure your SOW gets signed so you can get to work, it's a good idea to have a favorite electronic signature tool handy. As soon as your client says the statement of work looks good to them, export it to the tool and start routing it electronically. These work very well as long as you have the email address of the people who need to sign — and you're one of them, so that part's really easy.
Here are some common electronic signature tools that are good for freelance contracts:
Docusign – Super simple and reliable. The first few are free, and then it's a monthly subscription.
Adobe Acrobat – If you're already using a paid pro version of Adobe products because you are a freelance designer, then you have access to a signature tool for your contracts.
HelloSign – This is one of several Google doc extensions so that you can add signature fields to your contract right in a Google doc and route it.
5 freelance contract templates – PDFs and downloads
Here is a simple Freelance Statement of Work Template from our curated freelance network LocalSolo.com. Feel free to copy this and use it however you like.
I hope that you found this article informative and useful! Remember to always protect yourself and your clients with a great statement of work. It will serve you well.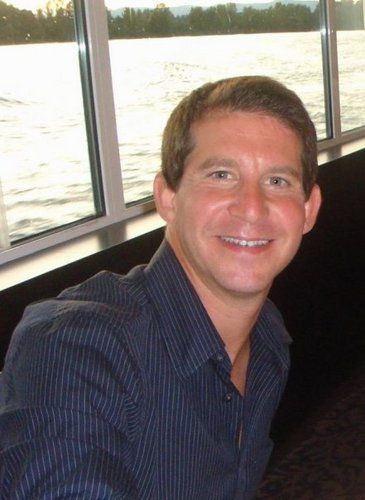 Mark Fromson
Guest Author
Mark Fromson has freelanced for 14 digital agencies and hundreds of clients as a digital project manager and user experience architect. He is now the co-founder and CEO of
LocalSolo.com
, a curated network of 25,000 top local freelance professionals in major market cities around the world.