Want more referrals and high-quality inbound leads for your freelance copywriting business? Your network is one of the most powerful tools to grow your business, but too many freelance copywriters view it as an afterthought or waste time connecting with the wrong types of people.
Before you sign up for every networking meet-up in your town, you need to be strategic about who you want to connect with. As a writer, you should be networking with three types of people if you want to build your freelance copywriting business: potential clients, potential sources, and other freelancers.
First let's dig into why you should focus on these three groups, then we'll talk about where to find them and how to keep the relationship going.
Potential clients
The reason for networking with potential clients is obvious. You want to get copywriting jobs, and they're the ones who are hiring.
Think about the job titles and client profiles of the people you're hoping to meet: marketing director, content manager, CMO, small business owners or any other person who's likely to have both freelance copywriting needs and hiring power.
It can also be helpful to network with other creatives at a company you're interested in working with, since they can recommend you to their bosses when a project comes up that needs writers.
Potential sources
Besides helping you get gigs, being well-connected is another value you can offer to your freelance copywriting clients.
When networking with potential sources, your goal is to create good relationships with experts you can turn to for quotes and research. (You are taking a journalistic approach to your marketing work, aren't you?)
As you get deeper in a niche, this will save you time in finding people to interview. Plus, you'll develop a reputation as someone who has contacts — a valuable selling point to clients who want to build relationships with big-name industry experts.
Other independent contractors
Some freelance copywriters may view other freelancers as competition, but if you're hanging out on Nation1099 you already know they actually make great partners.
Other independent contractors can be a source of freelance copywriting gigs. A fellow copywriter may end up with more work than they can handle. Or they may be contacted about a type of job outside of their niche.
If you have a good relationship, other freelancers will be more than happy to recommend you for the gig. After all, being able to recommend a qualified candidate is way better than simply telling a client, "No, I can't do that job."
Along with other freelance copywriters, you'll also want to network with graphic designers, video editors, independent consultants, video producers and web designers. Sometimes you may end up with a project that requires additional skills beyond copywriting, and you can work together with these people.
And, vice versa, they may be looking for a freelance copywriter to subcontract work to. By linking up, you can both boost your respective offerings.
Where to network for your freelance copywriting business
Live networking events are one of the fastest ways to make good connections for your freelance copywriting business. Because you're meeting in real life, you can connect on a more personal level and make a stronger impression than if you're just sending emails back in forth.
In-person networking sounds like a nightmare scenario to a lot of freelance copywriters (since so many of us are introverts), but it's really kind of fun once you get the hang of it.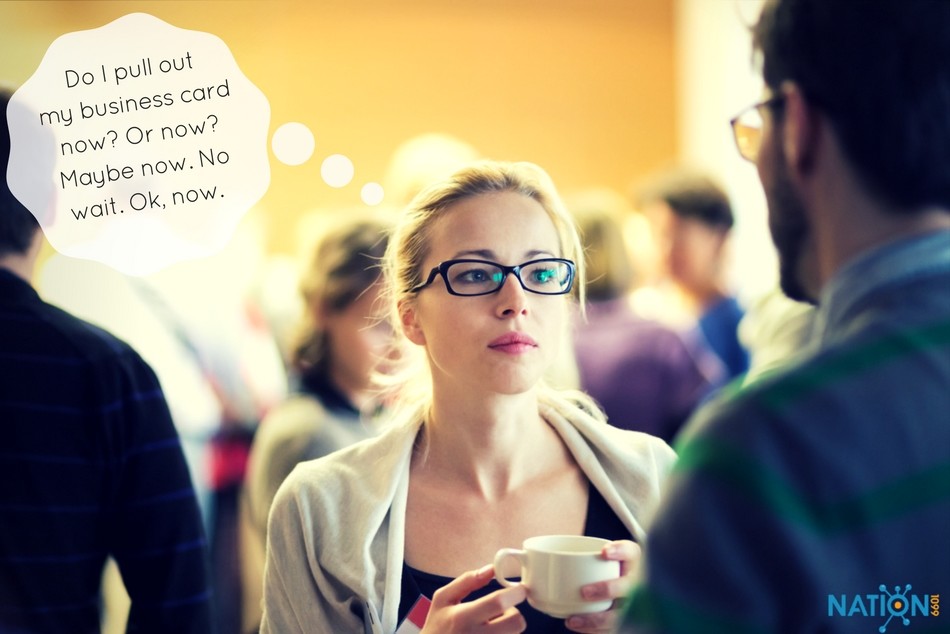 Remember, you're not going to a networking event to sell your services. You're just there to make friends, meet interesting people and figure out how you can help them. Go into it with the attitude of wanting to make real connections with people rather than trying to get your business card into a hundred hands.
Related reading: How Smart Consultants Network Less and Make More With Current Clients
Look for local networking events and industry conferences for networking in real life. If you live in a bigger metropolitan area, you'll probably find plenty of these events. If you live in a less-populated region, pick one or two good conferences every year and build the expense into your freelance copywriting business' marketing budget.
Look for opportunities to make connections outside of professional events, as well: at your local coffee shop, in a coworking space, at the neighborhood barbecue, while waiting for a delayed flight in the airport bar. You never know where your next amazing contact might come from.
Networking online
If in-person networking events are out of your reach geographically, financially, or comfort level-y, never fear. With the internet, building relationships with people around the globe is easier than ever.
Social media gets a bad rap as being shallow and noisy, but if you have the knack for it, it can be a genuinely useful tool to build relationships. In an interview with Ed Gandia for the High-Income Business Writing Podcast, freelance writer Kaleigh Moore talks about how she's landed the majority of her clients through Twitter, Facebook, Slack and Reddit by being a friendly conversationalist and offering her assistance rather than constantly promoting herself.
Meet your colleagues in freelance copywriting forums and in groups on LinkedIn or Facebook. Find where your prospects hang out, and start building a reputation there of being helpful. Follow influencers in your industry on Twitter, and get involved in the conversation.
LinkedIn is a powerful tool for growing a freelance copywriting business. Along with joining groups, use it to reach out to other business professionals through your mutual connections.
Be strategic about the people you connect with, whether they are other freelance copywriters, experts in your niche, marketing directors at companies you would like to work for or influencers in your field. Don't just spam them with connection requests, of course. Write a personal message about why you would like to connect, then keep up the conversation by thanking them for connecting and offering to help.
Keeping the relationship going
Whether you're meeting contacts online or in person, remember that networking doesn't stop once the business card is exchanged. Connect with people you've met on social media and LinkedIn, send them a thank-you email, and set up a schedule to keep the conversation going by sending them interesting links and other helpful information.
Remember, networking is building relationships with people, not repeatedly asking for work or trying to sell yourself. Prioritize being a helpful, interesting human being before promoting your freelance copywriting business. That will help your networking efforts grow organically into valuable relationships.
What's the most roundabout way you've gotten a freelance copywriting client through networking? Tell us your story in the comments.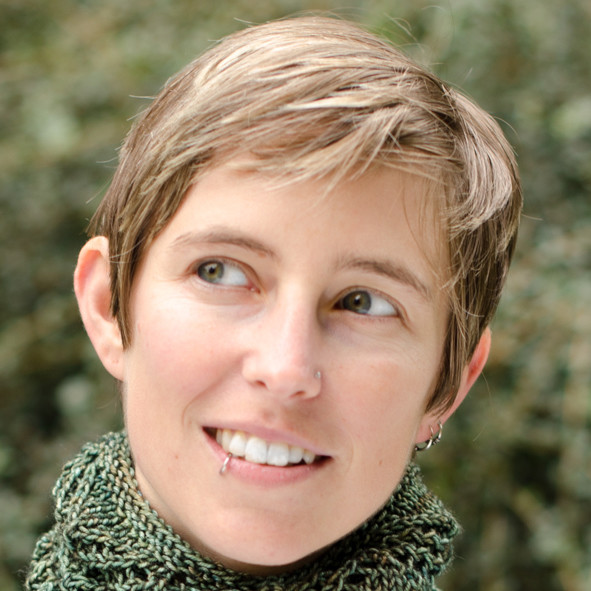 Jessie Kwak author bio
Jessie Kwak is a freelance writer and novelist living in Portland, Oregon. She writes for B2B brands in educational technology, SaaS and related industries. You can learn more about her work at www.jlkwak.com.