Mary Guinane runs a freelance copywriting business specializing in direct response fundraising. For the last fifteen years she has provided direct mail and online copy for international, national and regional nonprofit organizations.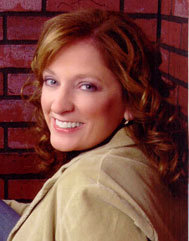 As a freelancer, Mary has provided compelling copy to clients such as Guide Dogs for the Blind, Vietnam Veterans Memorial Fund, MADD, CureSearch, Toys for Tots, Children's Hospital in Omaha, Atlanta Humane Society, Free Library of Philadelphia, Good Shepherd Rehabilitation and the Epilepsy Foundation. (You can learn more about Mary's freelance copywriting business at her website.)
You're transitioning from part-time to full-time freelancer. Tell us about that.
I've earned a full-time income working part-time, flexible hours as my kids were growing up. Now that the nest is empty, I'm looking forward to branching out into different freelance markets to add variety to the projects on my desk while still having a flexible schedule.
And, I've also started working with those pleasure writing projects that have been on the backburner for a few years. The best part is I've been honing the skills I need to finish them while they've been waiting for my time and attention.
What do copywriting clients usually looking for?
I have the privilege of sharing amazing stories with donors so they can help wonderful organizations raise the critical funds needed to make a difference to those they serve.
My clients need someone who can tell a great story, help them understand the organization and motivate donors to give, all in a short letter or email.
Specific practices also need to be adhered to and, for printing purposes, certain things need to land in specific places and may need to be varied for different audiences. I think of it as writing and putting together all the puzzle pieces in the right place simultaneously.
How do you grow your freelance copywriting business?
I use a really simple email that's a quick read and can easily be forwarded to the right contact person at an agency. They're all set up a little differently, so before I start writing a novel about what I do, I make sure I have the attention of the reader who will be most interested.
I remember worrying about putting out too much marketing. It makes me laugh now, but I still appreciate the optimism.
What are some mistakes you made early on?
I remember worrying about putting out too much marketing in case I couldn't keep up with requests. It makes me laugh now, but I still appreciate the optimism.
Today, I encourage new writers to market, market , market. Worry about the wonderful "problem" of having too much work when it actually happens.
I'd tell my younger self to let go of that worry that marketing yourself is putting yourself out there personally. You have a professional service to offer and that's what it's about! A "no" from a client isn't a reflection on you. They just don't need your service right now.
---
Related reading
---
What have you learned about client relationships during your freelance career?
I have some really terrific clients who I've worked with on a variety of projects for seven or eight years. Many I've only met in person once, if ever. But, over the years, we still get to know each other pretty well.
I appreciate that they trust my skills, ask for my input and know that I'll deliver on time. Even as a freelance copywriter, they respect me as a member of the team.
Why did you choose to work in the gig economy?
Is this a good way to build a career? I've watched friends lose their jobs and their entire income go away. As a freelancer, I feel more secure knowing that my income is spread out over several sources. Whether you freelance or have a "regular" job, multiple income streams is the way of the future.