Susan Szecsi is a freelance illustrator and designer living in California. A classically trained artist, Szecsi attended two prestigious private art schools in Europe and holds an MA in English Culture and Literature.
Susan has been creating and selling art since her twenties and became a full-time freelance illustrator and designer five years ago. She has worked with Scholastic, Hunter House Publishers, Hodder Education Publishers and UCSF (University of California San Francisco) among many other notable businesses and institutions.
Tell us about your design services and your clients. What's your specialty or niche?
I do a lot of freelance illustration jobs but enjoy designing too. I guess my niche is in my positive holistic approach — I concentrate on the product I help my my clients create.
My background is fine art with a degree in English Literature and culture, but I have a love of math, programming and logical things, and the fact that I have lived and worked on four continents in multicultural environments also gives me a unique competitive edge.
What are your clients usually looking for?
Most of my clients are interested in my children's book illustrations, illustrations or YA covers for fantasy books but I am not limited to these kinds of jobs. I have had projects like creating company mascots, anatomical/medical/technical illustrations, brand assets, packaging and web design too.
Related reading: A Freelance Children's Book Illustrator Shares Her Inspiration
What are you doing to stand out as a freelance illustrator?
I think clear, regular communication and a holistic approach are a key factors to satisfy your clients' needs. As I work for such a diverse crowd, not only big companies, but small businesses too, educating my clients is very important.
I explain the why's and suggest better solutions, not only to build good relationships but also to  save them money and time and attracts more clients to them as well. As the saying goes, "a good designer does not only create what clients ask for, but what the clients need."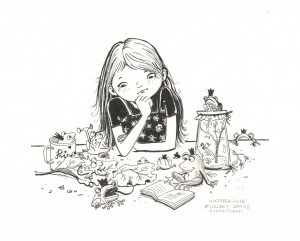 How do you grow and acquire more business?
I understand the importance of constant presence on social media, networking with people and being active on websites like Soply. Having your own online portfolio that is easy to navigate with plenty of examples and references from your previous clients is also crucial.
I try to be as transparent and informative as possible. Two old methods — word of mouth and meeting new people in person are still useful tools to build your business.
When did working as a freelance illustrator become a viable business rather than just a side hustle?
Before this, I worked as a teacher, mostly teaching English and Art (drawing, painting, composition, etc.).
I think learning how to work digitally was my turning point. I had been selling art by that time for over 15 years so dealing with clients and negotiating or organizing things were not completely new to me. The rest is history.
What do you think about how the gig economy is trending?
There are certain advantages because of the new networking possibilities. With access to the Internet and your equipment you can work from anywhere in the world. On the other hand, building a business has never been easy.
If you want to stay strong and grow, you need to know your ever-changing market and your target audience. There are new challenges, that require you to learn constantly. You also need some entrepreneurial skills. As a freelance small business you are not only the creative, but also the marketing person, accountant, and your own assistant and boss.
I also find that some businesses still prefer working with local designers and illustrators. They prefer meeting you and building a long-term relationship. This latter factor works very well for me, as I live in an economically thriving area, in the Silicon Valley.
What are you planning to try in the next year to grow your freelance business?
I decided to visit more conferences and networking events. I also want to redesign my website next year.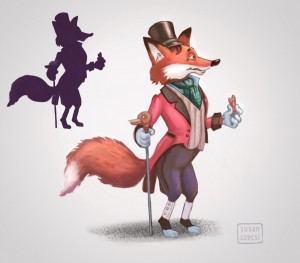 What would you advise your younger self about going freelance?
Start it earlier. Do not wait. There are also certain things that you are only able to learn when you do them.
Running your own business requires a very different kind of mind set from having a job and a paycheck every month. When starting your own business part-time it usually means you spend most of your free time on creating, learning and experimenting while your friends are having fun on the beach or chilling out somewhere else.
Finally, even though there are a lot of books and videos about how to build a small business, there is not one specially tailored to you. You need to figure out a lot by yourself. However, if you are willing to learn and work hard, the success follows.
Why did you wait to start freelancing?
Most people procrastinate or put off starting their own business. There can be several reasons, from being shy to lack of time or knowledge how to start it.
As we creatives are often on the shy side at the early days we question if we and our art have a place in the world. Seeing the plethora of amazing illustrations and designs on the Internet does not help to boost your confidence at all.
What are some mistakes you made early on?
I guess I have made some of the typical rookie mistakes, like not having a clear detailed contract for a complicated multi-level job or agreeing to terms that were not advantageous for me.
These mistakes can all be easily avoided by asking questions, confirming things and negotiating with clients.
What are some factors that go into a good business relationship with clients?
During my career I have met some extraordinary writers, scientists, researchers and business people. It's a unique and humbling experience to take a peek into their worlds.
Besides a high level professionalism, mutual respect is the basis of a good long term relationship. I have some returning clients who know I under promise and over deliver. They also know that they can rely on me. Should some unexpected occurrence take place, I will be there to help them sort it out regardless what day or time it is.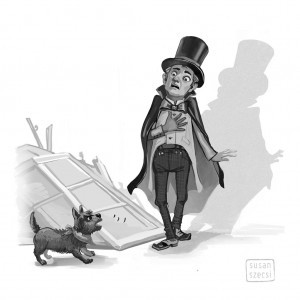 When do client relationships not go well in your experience?
Sometimes you are approached by people who have no idea how much work, knowledge and time you would need to put into the job they want done and they come up some strange conditions, like ridiculously low fees or unrealistic deadlines.
I am always happy to give more information and explain my workflow to keep it real. It usually helps, and we mutually negotiate on the terms so in the end it works well for both of us.
Unfortunately, it does not always work out, because the client does not have the budget, they are really "just looking," are not ready to launch their project, or have too vague an idea as to what they want.
Do you ever work with other creatives on collaborative projects?
Sometimes I work with software developers — I subcontract them. I've only had good experience and I'm grateful to be able to learn from them — their thinking and procedures fascinate me.
Related reading: The Ultimate Guide To Hiring Subcontractors
As for managing the teamwork, the same applies to working with clients. Professionalism, impeccable work, clear terms, regular communication and adherence to deadlines are essential. If a problem arises, instead of looking for who to blame, I try to solve it as soon as possible.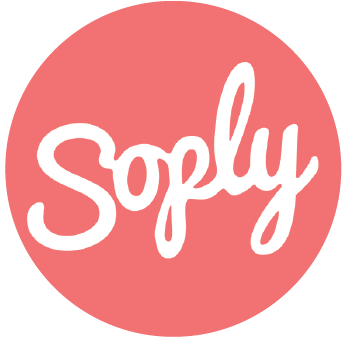 Soply
This profile was developed in partnership with Soply, which provides a virtual creative workforce, supplying job opportunities to animators, designers, illustrators, photographers, and videographers worldwide.