Andrew Tiu is a film editor who has built freelance video production into a full-service studio based in Dallas. Tiu's studio, Motion Butter, helps brands create marketing and advertising content in the digital space through filmmaking and motion design.
Andrew's previous clients have ranged from start-ups to large companies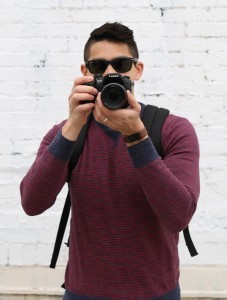 s, but one thing is the same in each case — the need for great video content is always on the rise. This is what made Tiu realize he could make it on his own with freelance video production.
Tell us about your services and your clients.
We handle all aspects of digital video content production. From concept to filming to all editing and animation, my team and I make videos for brands in the digital and social space. What started as a freelance gig has become a small production studio.
We operate a little differently from most studios in that my wife and I are the only ones staffed full-time. My wife serves as producer while I handle much of the post-production. We tap into a network of production designers, camera operators, grips, etc. to handle any shoot that may come up.
The goal is to bring on a couple more production guys in-house and add another editor to the team in the coming months.

What have you been working on lately?
Personally, I have a new passion for working with family and baby brands since we just welcomed our first baby to our family. Making videos for watches and restaurants suddenly feels so irrelevant.
I especially enjoy the brands that are integrating tech into family products in new ways. Companies are now pushing new interpretations of traditional household and family goods. The tech aspect makes it exciting and a little more fun to play with in post-production as well.
Tell us about this example you're sharing.
American Heart // Shea's Story from Motion Butter on Vimeo.
This is the story of Shea. Her story is one of several we filmed for The American Heart Association and Go Red For Women sharing her experience of a heart surgery. The mission was to highlight the importance of women to do their Well Women Exam once a year to help prevent or detect heart problems early.
When did freelance video production become a viable business for you?
I remember getting a call from a prospective client who inquired about a potential project. I was so accustomed to low budget clients who wanted the most complex set of deliverables, in a matter of days, for zero dollars. I'd been having fun doing what I love for years, but it got to a point where I felt overworked, demoralized and underpaid. Until I got that call I mentioned.
It was the first time I asked, "What's your budget," and got a response that exceeded $200. It far exceeded it. This opportunity made me understand how to work and who to work with. That call set the tone for the types of projects I'd take from there on.
Once I found a client willing to pay what I valued myself at, that was all I needed to find others who would hire me for the same rate. I had no problem turning down silly "favors" and giving away work and time for low prices. Not being bogged down by lower end projects, in turn, gave me time to focus on pitching bigger fish with higher budgets.


How would you advise your younger self about growing your freelance business?
I absolutely love my family. My wife. My boy. They're the greatest. But I can tell you from experience, that if you are trying to chase any creative dream, the hustle and grind hurts more than ever while caring for a family. Wait if you can. If I had my choice, I'd be creating non-stop, refining skills and improving my craft. With a family, it's incredibly difficult to balance the time you want to dedicate to the work.
Any true entrepreneur has felt that fire to build a successful business, and you unintentionally skip meals and sleep while grinding through. I wouldn't say a family holds you back from that grind . . . but it kind of does. The pressure to succeed is heightened because you ultimately need to provide for them. Taking risks is a lot scarier when you have a baby in the next room.
It's certainly possible to succeed freelancing as a family-man. I'm proof of that. But if you can get yourself in a good place with a steady flow of work before starting a family, you'll thank yourself.
On the flip side, a successful freelance gig offers what a 9-5 could never — time. It offers time with your loved ones and unlimited paid time off if you wanted it. That was the reason I made the jump.
The main thing I want to point out to any young creative is to get at least a year under your belt where you are building contacts and work before a family is in the picture. That first year, your time should be absolutely dedicated to the work.

What are some mistakes you made early on?
Contracts. I didn't make enough contracts. I figured the effort of learning how to build a proper contract didn't offset its value. I was wrong.  You have to protect yourself.
Nearly every client I've worked with asks for something extra on the fly. In fact, last week I sent an estimate for a 1-minute video deliverable. When I won the bid and went in for an in-person chat about the project, the client wanted to add three extra deliverables at the same price.
There is always that hungry corporate bro who has to get his fingerprint on a project to legitimize his worth to the company. Without fail he'll utter out, "You know what would be cool, [enter something way over-budget and pointless]." I can't stand that.
In a project before that, we showed up on-set and a client started asking my camera guys to shoot extra footage that had nothing to do with our script. They wanted it "just in case for Facebook and Instagram." Really? I hadn't realized you were paying us to shoot and edit extra content for free.
Our jobs aren't all-you-can-eat buffets where clients can pick and choose endlessly. If a client wants work, they should pay for every minute of time you put into it. If you don't have contracts in place where you can rightfully charge for that extra time, you'll likely grumble your way through the work and it'll demoralize you. Contracts not only guarantee protection, but they also legitimize you as a business in the eyes of the client.


When do freelance client relationships not go well in your experience?
I'm a fairly amicable guy, but some clients steamroll briefs, schedules and requests from way out of left field. I do my best to accommodate but when clients start tacking on extra deliverables and expect it for free, that's when things get dicey.
It gets even more frustrating when you're working on a timeline and the client is either dragging their feet on answers you need or becomes completely unresponsive. It kills me.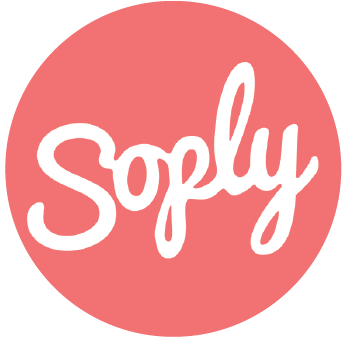 Soply
This profile was developed in partnership with Soply, which provides a virtual creative workforce, supplying job opportunities to animators, designers, illustrators, photographers, and videographers worldwide.