Not everyone looking for good freelance writing jobs for beginners is an experienced writer. If you are a developer, designer or consultant eager to grow your brand and make some cash while you do it, it's never too late to get started in freelance writing. This guide will give you a thorough plan to find freelance writing gigs quicker than you'd ever think possible!
While writers have long been drawn to the opportunities of gig economy, experts from other backgrounds are beginning to see potential in this area as well, and with good reason.
The ability to write intelligently about your expertise allows solos across industries to establish greater credibility, grow their influence and capture new leads.
Related reading: How Many Different Freelance Careers Do You Know Of? We've Found Over 130 So Far
First off: Don't say you can't make money writing in the gig economy!
A growing number of highly successful freelancers are not trained journalists, and they're quite open about this fact.
These professionals knew they liked to write. They had something unique to say or viewed writing as a pivotal part of their success. They knew it would be hard, but didn't let that get between them and the careers they dreamed of.
And data proves it. We sorted through all the gig economy statistics we could find, and one that stood to us was that according to MBO Partners' most recent annual State of Independence survey the average income for full-time professional freelancers is $65,300 versus a median household income in the U.S. of $56,516. One in five freelancers in their survey makes more than $100,000 per year.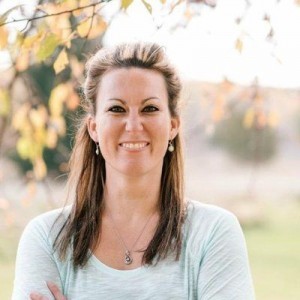 Gina Horkey: "I liked to write. And I was pretty good at it. Sure I wasn't a journalist by trade — psychology was my major in college — but I wasn't afraid to roll up my sleeves and get my hands dirty."
(Check out our profile in Gina, author of the Horkey Handbook, for insight about finding freelance writing jobs.)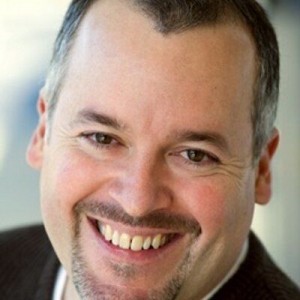 Ed Gandia: "I wasn't born a writer. I didn't go to journalism school or get a ton of formal training. I was just a regular guy who sold software for a living."
Ed's podcast, by the way, is all about helping writers crack that $100,000 mark.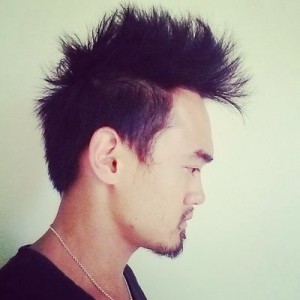 Bren On The Road: "When I had to answer "I'm an accountant," I felt ashamed of myself. And not because there is any shame in being an accountant, or because accountants are to be looked down upon . . . It was merely because an accountant was never what I wanted to be, and that was never the life I had envisioned for myself."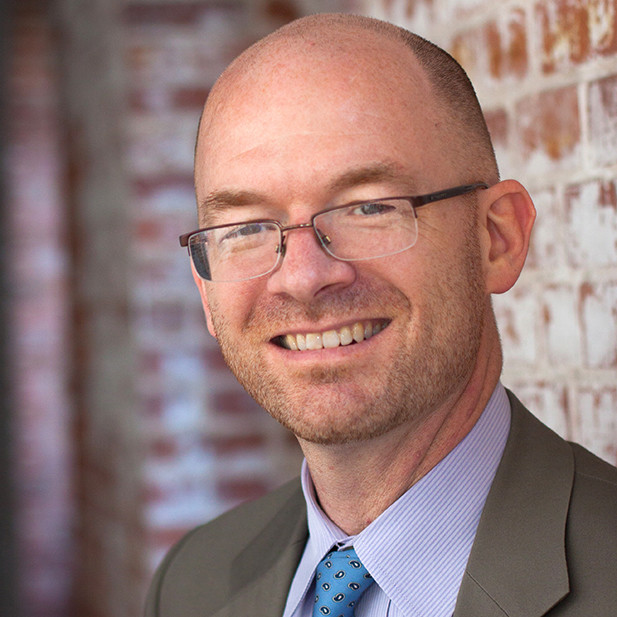 Robert McGuire: "Freelancers are taking a new place in the employment hierarchy . . . . These two stereotypes about freelancers—between jobs or disreputable wild cards—were never fair, but fewer and fewer people think of freelancers this way. The image of the independent contractor—especially when they are highly skilled knowledge workers—is undergoing a fundamental change that parallels changes in the nature of work."
You can see a common theme here — the idea of the "professional writer" is becoming more inclusive. Your success doesn't hinge on going to journalism school or having studied English as an undergrad. It's about finding a passion that inspires you to keep growing and aligning this passion with the right opportunities.
We'll help you do that below.
Secondly, realize you are probably in demand
Content marketing is all the rage and it's growing every year. According to the Content Marketing Institute, 70 percent of B2B marketers plan to create more content in 2017 than they did in 2016. You can bet they need help delivering on that goal.
While content writing is its own role of sorts (as you'll see below), most freelance writing jobs, whether white paper writing or blogging, ultimately amount to some form of branded marketing content that someone is willing to pay for.
The growing demand for great content from businesses has countless new freelance writing jobs for beginners. If you are passionate and deeply interested in a specific topic or field, you have the ability to land freelance writing jobs.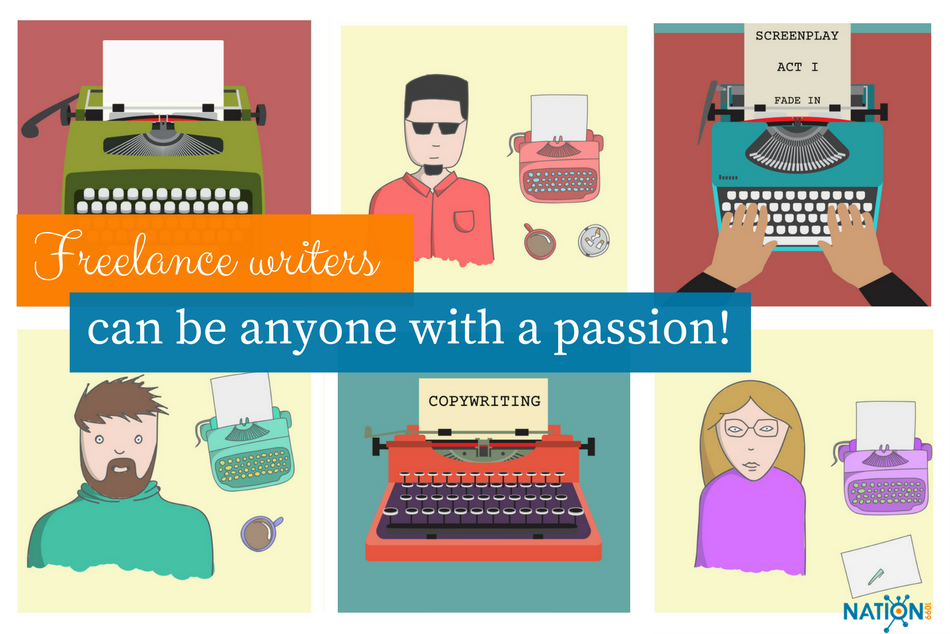 Get real about rates for freelance writing jobs
It's actually not easy to get solid reliable statistics on what freelance writing jobs pay. Most of us are operating at a disadvantage.
The Editorial Freelancers Association has some research-based data on freelance pay rates, but it's somewhat out of date. The gig economy — and the content marketing that drives much of the work for freelance writers — moves fast.
54 percent of freelancers who left traditional employment say they make more money now, 79 percent say it took a year or less to exceed their old income.
The personal finance site The Balance is maintaining a more recent list of freelance writing rates.
And our friends at Contently have some good advice about calculating your rate by the hour and by the project.
We can tell you that we know people making more than the top numbers noted by the EFA, and there is some data out there to support that.  According to the Freelancing In America, 2016 survey from UpWork/Freelancers Union, 54 percent of freelancers who left traditional employment say they make more money now, 79 percent say it took a year or less to exceed their old income.
Know your options: 9 Freelance writing jobs for beginners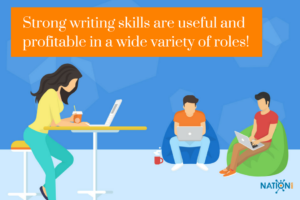 When I completed my university studies several years ago as a green-behind-the-ears freelance writer, I had no idea of the opportunities that lay before me as a person with a decent vocabulary and proficient research skills. I believed I was equipped to write newspaper articles and that was about it. Those days are long past me now.
There are so many great opportunities to make money writing today, and many of these avenues have gained much greater prominence in the last few years alone.
The roles below are especially good freelance writing jobs for beginners, but you'll also find some more advanced positions in the section that follows.
1. The Copywriter
A copywriter is a brand's voice and sales presence on the front lines. Copywriters need to say a lot with very little and understand the way their clients' customers think.
Copywriters tend to work on a number of large, but finite projects like crafting the written material across a website's layout. This can mean a lot of work upfront, but potentially a less steady pipeline (until you take on larger clients with more consistent updates to inventory).
Best suited to: e-commerce specialists, news journalists, scholars of psychology, people with sales and/or customer support experience.
Hacks for the copywriter: Google Ads and industry publications. Great copywriters immerse themselves in the industries of their dream brands — they study brand voices and keep themselves up to date on the latest marketing tactics in their industry niches. As you study, ask yourself which kinds of ads and deals would prompt you to take action.
2. Website content writer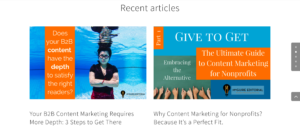 Content marketing is popular because it's the necessary answer to an outdated sales process. Content writing can mean many things, but often includes writing short blogs and long-form feature articles, conducting interviews and creating instructional or opinion-based content for the purpose of growing and educating a sales-ready audience.
Best suited to: Anyone with a journalism, sales, education, psychology, business, or search engine marketing background and anyone who is passionately curious or willing to learn about a niche topic.
Hacks for the website content writer: SEO tool free trials (Moz, Ahrefs, Spyfu, Long Tail Pro, etc.). What many aspiring freelance writers don't realize about website content writing is that it isn't just a writing and research job in isolation — it takes a solid understanding of SEO best practices to make yourself in-demand.
I recommend getting yourself a free one-week subscription to a keyword research tool and exporting a ton of competitor/keyword rank data relevant to your industry before approaching clients.
If you can talk prospects through your strategic plan for their content and search goals you will significantly distinguish yourself. And in many cases I've had clients buy long-term subscriptions to these platforms when they've realized how helpful they are. I always want to make sure that my clients give me the tools to succeed so I show them exactly where I get my important information.
3. Email marketing specialist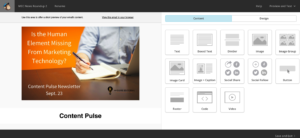 This isn't what many new 1099-ers picture when thinking of freelance writing jobs for beginners, but email marketing is a terrific in-demand skill set to have and sharpens up a type of writing very few solos have down.
According to Constant Contact 49% of small businesses do not employ email marketing simply because they don't know where to begin with it!
You can change that and do a lot of valuable writing in the process (newsletters, lead magnet generation, welcome emails, press releases).
Best suited to: People with an agency background, e-commerce specialists, content writers.
Hack for the email marketing specialist: MailChimp, MailMunch and Beacon. You will really impress prospects if you have a keen understanding of email automation tools and can implement some simple list-building processes. Mailchimp and MailMunch each have some free automation functions that you can get cozy with without spending a dime.
Lead magnet generation platforms like Beacon that can convert old blog posts into list-builders will also impress the heck out of your prospects.
4. Social media management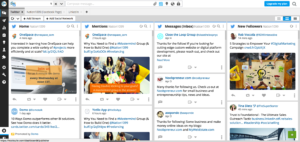 Social media management can be a great way to put strong writing, copywriting and marketing skills to good use. 80 percent of companies Hootsuite surveyed in 2017 plan to conduct paid social marketing campaigns in the next year and plenty of them need help.
If you enjoy coming up with social posts, engaging with influencers and studying online demographics, start following sites like Mashable and Hootsuite's blog, and offer to manage a client's social media accounts for a low rate to get your bearings. (And getting a basic understanding of Facebook Ads is also a huge plus.)
Best suited to: Community managers, anyone with a strong marketing or writing background, social media addicts.
Hack for social media managers: Hootsuite. This is a must-have free tool to automate your social planning and scheduling across multiple accounts. You can link three accounts for free (I'd recommend Twitter, Facebook and LinkedIn to start) and add several keyword feeds to easily comb these platforms for new outreach prospects and shareable content.
5. Professional blogger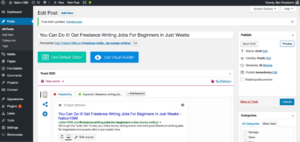 The reason I put this one last isn't because it's not a great career to pursue or an excellent way to make money writing, but simply because it takes a good while to generate substantial revenue from it.
If you're consistent with the quality and frequency of your content you can start making some income from your blog after 9 months-to-about a year. It won't be much, but . . .
You can turn it into a lot of income if you reach the point in which you're reeling in 1000 visitors a day. And, more immediately useful: you can use your blog as a way to get many of these freelance writing jobs! (Listen to Robert McGuire on Ed Gandia's podcast discussing how a serious but unprofitable blog become a "demonstration project" that lead to valuable paid writing jobs.)
In short, blogging on your niche is totally worth it and you should get on it pronto — it will help you in all aspects of your career. But you should also take paid work while you get your blog rolling.
Best suited to: Anyone passionate and patient.
Hacks for the professional blogger: HARO and Quora — You can start building your influence right now by contributing answers to HARO (Help a Reporter Out) and Quora's boards on your niche topics.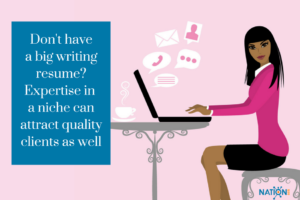 Just because you're a beginner in the writing field doesn't mean you're a novice in the working world. Many of the highest paying writing projects in the gig economy are tailored toward specialists who live and breath a certain expertise. Even if you're not a schooled writer, your in-depth understanding and unique insights in a given industry will allow you to outclass your generalist peers.
If the descriptions below sound like a fit, don't skip out on these more nuanced ways to make money writing.
6. Technical writer / Product specialist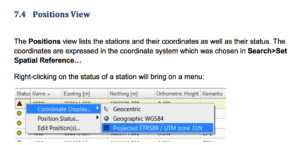 I hinted above that skills developed in old jobs can have a funny way of paying off in completely different career horizons. You may not be a natural story teller or creative writing buff, but if you can explain complex things to the average consumer, like navigating new software, you maybe cut out for a very lucrative writing career with retainer-based projects worth many thousands of dollars.
Best suited to: Skilled content or copywriters in tech fields, product developers, software developers, general lovers of technology.
Hack for technical writers: E-learning providers. The jury is out somewhat as to whether technical writers need to get STC certified (it usually helps for big corporate gigs), but one thing that's perfectly clear is that you will need to LOVE learning regularly and rigorously for this role. E-learning vendors like Lynda, Coursera, Udemy, and many others will have the exact intel you need to get your technical knowledge up to speed.
7. White paper writer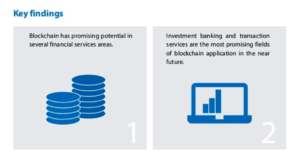 White papers are essentially just another form of content writing, but they are almost always used for B2B purposes, they pay quite a bit more than most standard content assignments, and function as in-depth advertorials, rather than casual explainers.
Businesses want to show other businesses that their services really work so they hire freelance writers with excellent business writing and analytical skills to capture their successes in 4-10 page case studies that they can quickly pass along to their sales prospects.
In most cases, notable companies will want to see a substantial resume, but you can start small with one or two-page case studies for small businesses to get your foot in the door.
Best suited to: Journalists, B2B marketers, copywriters, content writers.
Hack for white paper writers: Google Alerts. You'll need to keep up with your niche's industry stats to give context to your white papers. Make your life easier and set up some Google alerts for keywords relevant to your niche to help you find your timely figures.
8. Managing editor / Content editor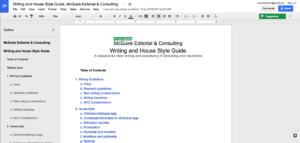 If you've become efficient at editing your own blog posts, sourcing additional content and overseeing the full editorial process then you might want to work towards a managing editor role.
Managing editors are the unsung heroes of the content marketing world. They document the process by which content is created, acquired and revised. They also help clients strategically create a vision and mission for their content.
While editors obviously do more revising than writing, they often enjoy a steadier stream of income and a more predictable workflow than many of their writing peers in the gig economy.
Best suited to: People who have served as either journalists, editors, proofreaders, agency managers, or high-level writers.
Hack for managing editors: Google Drive and Creative Briefs. Google docs are a huge help as they allow for a responsive editing process and easily shareable materials like creative briefs (which you will absolutely want to have or make).
9. Ghostwriter
If you've worked in marketing, you probably did a lot of writing "in the company voice" or on behalf of the boss. Now ghostwriting provides excellent freelance writing jobs for beginners.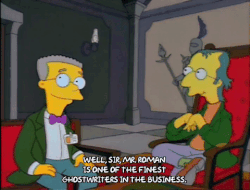 There are some misunderstandings out there about ghostwriting. People often use the term when they are really talking about unsigned material that is just coming from an company's voice. True ghostwriting is when you try to capture the point of view and style of an individual. Usually these are very strong opinion pieces.
Experience with journalism helps here, because the basic job is to interview the "author" until you've dragged a really powerful idea out of them and they've made themselves clear to you. Then it's your job to boil that down and make it clear to the audience and helps establish the author as a thought leader.
This kind of ghostwriting is increasingly a part of content marketing strategy.
Best suited to: Journalists, B2B marketers.
Hack for ghostwriters: Research, research, research. Before you interview the subject, know the topic so well that you can challenge them and provoke them into going new directions with their ideas.
4 tips to start finding freelance writing jobs for beginners
Your unique background and interests will play a very important role in determining which freelance writing jobs are best for you. Regardless of your leanings, the considerations below will help you get work and attract clients in any field you pursue.
Give yourself a soft niche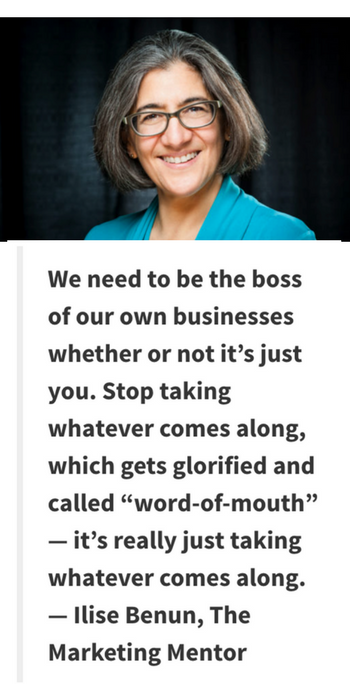 You can certainly be a generalist and get consistent work, but you probably won't get the kind of work you're enthusiastic about. If you start off without even an aspirational niche, you will fall into what Ilise Benun a.k.a. "The Marketing Mentor" calls the "word-of-mouth" trap.
Freelance writers who simply take whatever comes along fall into a vicious cycle of writing about topics they don't enjoy and do not earn themselves the profitable clients they're very cable of getting. In short, this is a bad way to make money writing.
Aspiring freelance writers should ask themselves "What am I really interested in?" and "What are the kinds of things I truly want to write about?" You won't always get work that falls in line with these parameters, and that's fine; but you'll know where to devote the bulk of your research time and which kinds of gigs are worth going "all-out" for.
Create a unique brand
I want to make it perfectly clear that the identity of the modern freelance writer isn't something that can or should be stamped from a mold. While we need to be professionals in certain key respects (using proper grammar, consistently making deadlines, treating clients with respect), we can be ourselves — really it's okay!
Being true to who you are and your unique background and personality is actually one of the best ways to stand out as an aspiring freelance writer.

We recently profiled Jorden Roper (The Cutthroat Copywriter) in our Meet The Indi interview segment and not just because she's a very successful and skilled writer — but because she perfectly illustrates the difference an authentic and impassioned freelance brand can make in the career of a freelance writer, and solopreneur in general.
I highly recommend reading over her interview on brand communication to get a clear idea of what constitutes an outstanding brand and how it can help you.
Build up some basic non-writing skills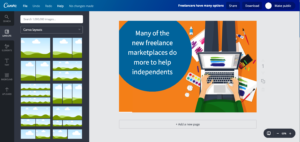 While there are plenty of freelance writing jobs to go around, you will gain a serious advantage over your competition if you can offer potential clients even some very baseline competencies in other related areas.
Blog posts need to be formatted, articles need keyword focuses and, more than ever, content needs solid visual elements like illustrations, charts and infographics to keep readers engaged. If you can do some of these things, that means fewer to-do's for clients and more opportunities for you.
I can't tell you the number of times I've been able to to charge clients more or even raise my rate with long-standing clients because I offered to help them a little with their social posts or other necessary tasks.
When you do more than just write, you gradually become invaluable to clients. They won't want to even entertain the idea of finding other freelancers to handle all of the different things you can do alone.
For these reasons I highly recommend learning a bit about:
• Graphic design (yes, even understanding how to use a tool like Canva counts!)
• SEO
• WordPress formatting
• Social media
• Web development
Get really good at interviewing
Once you have your first freelance writing job, you want to do well and provide a lot of value so that you get more gigs.
One way to separate yourself from the pack is to make sure you provide new and original information. Because the dirty secret is that too much content marketing out there is a lot of clever and well-crafted sentences that don't say anything non-trivial or non-obvious. Too much of it is a re-hash of available information.
Where do you get new and original information? By asking people for interviews. Treat your freelance assignment like a journalist would treat it by getting experts to speak on the subject. The point is to get them saying something that hasn't already been written.
Get really good at editing your own work
Keep repeating this mantra: "There are no rules to writing. There are only rules to rewriting."
The good news is that you have permission to plow forward and make a mess in the first draft. The bad news is that you have a lot more responsibility for later drafts than you may have expected.
Too many inexperienced freelance writers turn in their work too early before it has been sufficiently rewritten. They try to give responsibility to the editor for work that they should have taken care of themselves.
This is more than a matter of turning in "clean copy" without typos in it. It's a matter of taking a hard and critical look at your draft to see if it delivers the goods. Does it provide helpful and clear information? Does it present it in a clear way? Is it fully developed?
The more you clean up first-draft problems yourself, the more your editor will appreciate working with you. The more time that your editor has to spend fixing your first-draft problems, they less likely they are to reach out to you again.
4 ways to make money freelance writing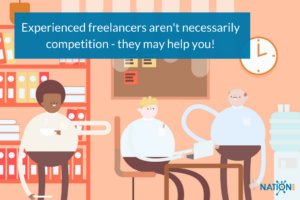 And there are A LOT of avenues to pursue freelance writing jobs for beginners (and more experienced wordsmiths). It took me a few years to find the high-quality writing gigs I was looking for by sifting through Craigslist posts. But if you're more clever than I was (and do some proactive outreach) you can land awesome projects much sooner. These are the most helpful strategies for landing writing work that I've learned through experience.
Engage high-level freelancers as potential subcontractors
One of the best ways to grow as a solopreneur is to connect with other freelancers and delegate work to them. Many new freelancers feel demoralized when starting out because they see so many of their peers who started sooner and are much farther along in their solo ventures. This is precisely the wrong way to look at this. Established freelancers are not your competition — they're your foot-in-the-door!
Many of them need help as they take on bigger clients and you can be that help. Working with higher level freelancers can turn into a very dependable way to make money writing when starting out. You'll also grow your skills under talented writers who have already found a degree of success.
Hack: Twitter / Email. The first step here is building relationships. Start off by following prominent freelance writers on Twitter. Share their content, tweet to them, pitch them on guest posts. Show them that you're capable and take initiative, and they may just want to work with you.
Pitch to publications you respect
This is the most traditional approach, but one that shouldn't be discounted. Publishing articles on respected outlets in your industry (along with active social media upkeep) are two of the biggest indicators of credibility for potential clients. While you probably won't make the majority of your money from pitched articles, most respected web publications have some budget allocated to paid guest posts and the good work you do here will help you greatly to solicit new work.
Remember for whatever you pitch — you need a unique take on the subject!
Hack: Google Search "[outlet] write for us". I learned about this trick from Neil Patel and it's a great way to build bylines and grow your influence. Make a list of publications that you most wish to write for and search these outlets' names with the words "write for us." You'll quickly find the pages containing their guest contributor policies and will be able to assess which prospects make the most sense to pursue.
Don't overlook the power of your local business community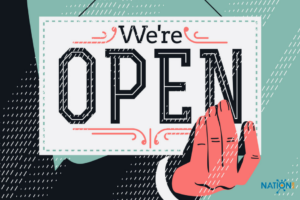 A lot of up and coming freelance writers make peanuts when they start out because they confine themselves to work for publications alone.
This isn't totally a bad thing — if you know feature writing is your passion and you want to get as many articles published on HuffPo as possible, then that's great. But if you don't mind doing some additional commissioned work for businesses, then you can pretty quickly make writing a full-time job, as opposed to a side hustle outside of the bartending or coffee shop day gig. (I did learn to make some great cocktails when I started out though . . .)
Local businesses — especially agencies and start-ups in your local area — are almost always looking for high quality content, copy and white paper writers.
Hack: Use a start-up search tool like StartUpHire's job browse feature to find growing companies in your area. Reach out to them about the writing work you're looking to do. Many of them may not have realized they needed the help. You'll be especially convincing to them if you can point to some specific content pitches you've generated or ideas you've brainstormed for optimizing their messaging.
Use high-quality freelance marketplaces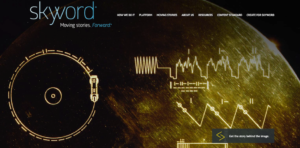 While freelance marketplaces are not intended to fully sustain a freelance writing career, they can lead to a lot of solid freelance writing jobs for beginners and experts alike. Writing boards can be iffy, but if you're open-minded and a little discerning, you'll find  some really good resources out there.
Check out our extensive list of 25+ freelance websites [updated and expanded, July 2017] and pay special attention to the "exciting new-comers" and writing-specific categories. Many of these options have better opportunities for higher-paying and more prestigious work than the well-known free-for-alls.
We also have put together a list of 13 websites for consulting jobs that cater especially to high-level knowledge workers in the gig economy.
For finding freelance writing jobs for beginners I recommend:
Textmaster: A solid bread and butter freelance writing board
Workmarket: A newer app-based freelancing platform with a wide variety of writing and marketing gigs
Skyword: A discerning, but accessible freelance writing outlet specializing in content marketing
Scripted: A high tier freelance writing board that offers a small percentage of approved writers a steady flow of assignments
Related reading: Skyword's Advice on Building a Killer Online Portfolio for Freelance Marketplaces
For some of these options, it will be important to "build your byline" and create a history for yourself of quality work done for other outlets, and even your own blog (see the next section). But if you don't have a huge writing resume, recognize that it isn't just writing experience that gets you the gig — relevant work experience can speak volumes.
Hack: One the most simple and elegant ways to stand out to potential clients on freelance platforms is to create an attractive online resume/website that succinctly showcases your best writing, positive feedback from clients and extensive experience within a chosen niche.
Write for yourself and you'll make money writing sooner
Obviously, if you landed on this page, you're looking to make money writing — emphasis on the "make money" part.
While this can happen quicker than you'd imagine (some of you will get very lucky depending on your depth of expertise and the demand for it), it generally takes time to build up a reputation and a portfolio of example work.
This is where the temptation to write for free comes in. But as our colleague Robert McGuire often says, the only person you should work for free for is yourself. In this interview on Ed Gandia's High-Income Business Writing podcast, Robert talks about the power of demonstration projects to build skills, build a portfolio and build relationships with potential clients.
Building a website with your own vision and passion is a much better approach than supplying free blog articles to scammy websites.
I discussed the long-term merits above of starting your own blog as soon as possible and beginning to build your expertise and backlog of work. By regularly creating high quality content for your blog, you increase your perceived credibility and give potential clients the confidence they need to take a chance on an enthusiastic newby.
You can't control a prospect or publication's decision, but you can always choose to make your career happen.
Header image credit: Photo by Adam Sherez on Unsplash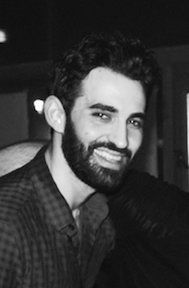 Ben Shanbrom is a freelance writer, musician and copy editor who works with artists and clients within his native New Haven scene and beyond.