In previous posts we've explored different timelines and conditions necessary for "taking the plunge" into the gig economy. There are many factors we can say are universally true when considering whether to go freelance in a full-time capacity, but as we continuously see, there is no absolute "right way" to do many of these things. This is a big part of why we run our "Meet the Indi" column — to document our individual successes and failings and learn from them together.
Ben Matthews is a press consultant, freelance agency owner and blogger who has worked with companies as notable as Microsoft, American Express, Evernote and Macallan Whisky (more on his spirit of choice below). As a solopreneur, he turned his past experiences in the PR landscape and agency settings into the foundation of a successful and eclectic career. Ben works remotely as both a consultant for businesses and an advisor to aspiring freelancers, having authored the book Freelance in 30 Days, as well as his own course on making the shift to full-time gigging in a month's time.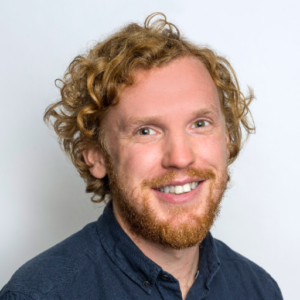 Ben Matthews is also a great example of the ways a consulting business can really take off when we build relationships with other freelancers we trust, and invest in creating teams we can count on long-term. Ben used this collage of experiences to create his own freelance agency composed of a dedicated group of collaborators who work together regularly on client projects spanning a global reach.
In this interview we discuss finding the value that already exists in one's professional background and the ways we can use these resume items to make our services stand out to prospective clients and attract additional talent to our circles.
You describe yourself as both a freelance digital consultant and director at a digital agency — do you work both of these roles remotely or is there a mix of in-office work and remote freelancing?
I'm a 100% remote worker, working from my home in East London (fast wifi, great coffee and no commute!). I do occasionally go into clients' offices, because meeting in person helps establish and build trust. I've had very few clients that I haven't met before — everything starts with an in-person meeting, then moves on to email and calls.
I'm the business owner of Montfort, the digital marketing agency I run, but before this I was freelance, so I have a reputation for both. I push all work into Montfort now, even if someone comes across me through my freelance work. Having an agency means I can get other team members working with clients, whereas before it was just me.
I also freelance as a contractor for other agencies, which again comes from the flexibility of both being a freelancer and a digital agency owner. I'm sure eventually I'll concentrate on growing Montfort, but for now I enjoy the mix of freelance and consulting work I have.
How did you arrive at this phase of your career? Was there an important turning point that motivated you to go freelance or pursue solopreneurship?
I was working at an agency called 33 Digital, one of the first social media agencies in the UK, which was founded at around the same time as We Are Social (another large social agency) was getting going. I'd been at 33 for several years and was managing the same clients throughout that time, so I felt a little bored and wasn't stretching myself. So I decided to go freelance, which completely terrified me! But speaking to other people who had made the leap, it didn't seem so bad.
The first client I worked on was London 2012, the Olympics team, so I got pretty lucky. Having that client logo on my portfolio really opened up doors for me, so I was able to secure other big name clients in my first few years freelancing, including American Express and the WWF (World Wildlife Federation — the wildlife charity, not the wrestlers).
How has your background in public relations informed the way you conduct your indi business?
I worked at several PR agencies in London and received fantastic training from each of them. We were working with high profile clients, including the Financial Times, O2 Telefonica and Evernote, so we had to be professional and provide a high level of service to our clients. This foundation in professionalism really helps me as a freelancer and the owner of an indi business — I know the importance of client servicing, but I also know how to price my services to reflect this value.
How did you make the leap from freelancer to agency owner — for readers curious about creating their own freelance agencies or dedicated digital teams?
I made sure to focus on the most important things first: seeing to it that we were delivering high quality work on time and on brief for our clients. From there, word spread about the good work we were doing and we got more and more referrals coming our way. That healthy new business pipeline along with delivering on current client projects meant that we were turning away lots of new business. A lot of it was work we didn't want to do anyway, but after a few amazing projects came our way that we just couldn't say no to, we decided to hire.
We brought one freelance on at first for just a few days a week. We took the time to make sure the hiring and new hire onboarding processes were well thought through, as we knew putting in good practices now would help when we came to hire again. And we did hire again quite soon after the first hire as we got event more new projects coming in! I guess that's when we became a small agency, but I still see ourselves as being flexible enough to work solo as freelancers if a project is small enough to warrant it.
You recently wrote a book called Freelance in 30 Days. Is 30 days the time it takes to transition out of the office world and go freelance, or are there more factors at play?
I think if you want to go freelance, then 30 days is a good amount of time to plan. It helps that here in the UK there are a lot of people who have to give one month's notice to their current employer before they can leave their job, so that makes for a natural timeline for people to leave their jobs and then go into freelancing. But getting all you need to go freelance in order takes a fair few weeks, so giving yourself 30 days before you make the leap is enough. Plus, all the info I have in the book would take a month to get through!
You're also quite a dedicated blogger. Personal and business blogs have become an expectation for freelancers — even those whose primary skills reside outside of the writing realm. If content is key, how do bloggers begin seeing results from all of this work?
I've found blogging to still be the best way of getting yourself known. Sure, you can tweet a lot, but if you're writing a post, then sharing that, your content will be better and engagement with prospective clients is going to be a lot better. I basically found that the more I blogged, the more new business inquiries I received.
It took a while to get going, but now I've got a well trafficked blog (well, around 15,000 visitors a month through no effort of my own) — my new business pipeline effectively runs itself.
You recently posted an in-depth guide to tasting and appreciating whisky on your personal business site — where does whisky fit into the solo consultant lifestyle?
I've been a whisky fan for a few years now, visiting various countries famous for their whiskies in the past few years – Ireland, Scotland, US and Japan. I was a big fan of Matt Gemmell's guide to drinking whisky, so just wanted to write something short and simple for myself. If you fancy sending me a wee bottle as a thanks for doing this interview, then I wouldn't say no to a nicely aged sherry oak!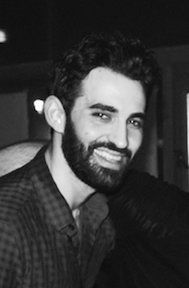 Ben Shanbrom is a freelance writer, musician, and copy editor who works with artists and clients within his native New Haven scene and well beyond (ask him about tracking drums in the studio where Europe recorded "The Final Countdown"). Ben is a tried and true "coffee rings on his notepad" freelancer, and wouldn't have it any other way.