There's something quite romantic about the solopreneur — so much so that entrepreneur and founder of Alphametic SEO agency Matt Capala wrote an entire book based on the parallels between the modern day solopreneur and the ronin — the lordless samurai of feudal Japan.
It's an interesting point of comparison — in many ways solos truly are the wanderers of the modern age, cut loose from their corporate masters.
We take a lot of pride in our independence, but what happens when samurais want to expand their endeavors? How do they live by the code and break out of the hourly billables? In this piece we'll discuss some essential ways to grow your consulting business and begin thinking on a larger scale.
You can't grow your consulting business without a business plan
Business plans sound scary because they force us to confront some big picture questions about our professional aspirations that we may not have all of the answers to. Many independents do not have a detailed roadmap when they're starting out.
And that's okay, but it's important to begin thinking about what you ultimately want out of your solo venture and how you might take steps to further these aims.
If you feel overwhelmed by transitioning from the start phase to the growth phase, consider making a simple list or outline of big picture goals and subgoals. Patricia Frame, founder of Strategies for Human Resources, defines the basics of business planning as four baseline questions in recent blog:
What do you really want to do? What is the market? What do you offer?
Who is your target market specifically and how will you reach them?
What is your 'hook' to attract business? Why are you better/faster/whatever?
How will you sell your services or product?
Create a scalable version of your services in the form of a product
Ever notice how a lot of solopreneurs offer some kind of ebook or online learning module? What they have done is scale their businesses by creating sustainable versions of their services that do not rely on their immediate or hourly work.
For example, are you fluent in WordPress design? You can try making an online course on the subject.
Do you have a strong, unique and well-informed point of view on the ins and outs of e-commerce sales? It's time to start drafting an ebook.
Products are an excellent gateway to passive income, but it is very important you also demonstrate your authority in your field with content outside of these items. Give potential clients and customers something to chew on before buying the goods.
You likely already have a blog you can use to leverage some of your expertise. Creating an informative video or a mini version of your course can also be a great way to inspire trust in your product.
Look for ways to automate
Finding (and continuing to look for) ways to streamline your process is a key step in growing your consulting business. Sending out newsletters, updating social media profiles and putting together invoices can suck up a lot of time and energy.
Consider using  apps or services to make the grunt work of your operation more manageable. For example, Paydirt is an app that assists in the automation of time tracking for client invoices, and they also have a great blog that details a number of these useful apps and their price points.
Experiment with subcontractors
In another recent post, we discussed the important evolutionary step of hiring subcontractors to grow your business. While there is some managerial work involved, the ability to grow your client base without doubling your personal workload or the expense of full-fledged staff is essential to scaling your business.
Invest in your business and yourself
When we're swamped with work we may not be thinking about ways to learn more. And we're never looking for opportunities to spend more money.
But often these are exactly the things we need to do to position ourselves for success. Growing a thriving consulting business often means learning at a constant pace.
Fortunately there are so many great options for online learning, and many of the courses these websites offer are highly affordable. Take a look at the offerings on sites like Udemy, Lynda and Skillshare and consider adding a learning module to your monthly regimen. It takes a lot more knowledge to grow an independent business than to initiate one.
Remember: businesses don't grow without investments of time or money or both. If Learning Fridays and 20% Time are necessary for Google and tech startups, it makes sense for solopreneurs. Think strategically about which pennies to pinch and when to bet your business has room to grow.
Build your network and join a mastermind group
This is another key point we've touched on. However independent we would like to be, we will always benefit from the relationships we have with others, whether this means maintaining connections with old colleagues, making friends online, or joining a mastermind group.
As we've mentioned, mastermind groups in particular are great not only for their networking possibilities, but also the accountability structure they afford.
Get growing
Growing your consulting business can be a very gradual process but making the proactive efforts to venture outside of your comfort zone and do great work in a better way will put you on the right track. Why not set some fresh goals for this month — pick one of two of these items and devote some thought and energy to them. Let the growing begin!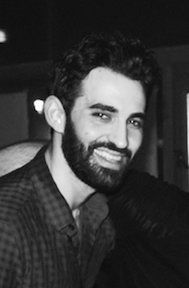 Ben Shanbrom is a freelance writer, musician, and copy editor who works with artists and clients within his native New Haven scene and well beyond (ask him about tracking drums in the studio where Europe recorded "The Final Countdown"). Ben is a tried and true "coffee rings on his notepad" freelancer, and wouldn't have it any other way.