We've seen the dynamics of the working world change in a big way this past year. As more niche professionals graduate from the working world into the new horizons of the gig economy, they need more help navigating the complex nuances of the service market. This means finding creative ways to get the work volume they need for thriving and profitable new careers.
This also means a lot of room for opportunity in the consulting app market. I recently posted a pretty expansive overview of freelance marketplaces independents can use to find high quality projects and I felt that it would helpful to give the consultants in our ranks a similar consideration.
There are plenty of consulting apps out there, and I'm sure I've missed some great resources (tell me about any others you think belong on this list in the comments below!), but either way, these unique marketplaces for consultants and independent contractors will get you off to a very good start and help you diversify your income in the next year.
We might say, "these are apps you'll really want to consult with — "
Okay, no more bad jokes . . . onto the apps!
Carrot — The pocket consulting app
Amidst the growing consulting app niche, Carrot stands out. Question and answer forums and online marketplaces are all the rage — Carrot combines the two into a really neat mobile app.
On one hand, Carrot functions a little like a "pay-as-you-go" Fiverr, but between consultants and people seeking expertise. You set your per-minute rate (can be free or as much as you'd like to charge), Carrot assesses your level of expertise, and then you begin video consulting with curious individuals and potential clients.
On the other end, Carrot taps into the "knowledge on-demand" appeal of Quora, but streamlines it into live, 1-on-1 consultations that buyers and sellers alike can satisfy their curiosities with.
There is also a prominent social dimension to the app which can lend itself very well to some free and effective networking. Carrot encourages users on both ends to communicate directly via their Twitter profiles, which are accessible within the app's dashboard. Its video chatting function essentially allows it to fill the video communication void in Twitter's strictly text format.
It takes about 60 seconds to set up a profile — and it's worth doing just that.
SpareHire — Toptal for consultants
You'll find a more traditional consulting marketplace in SpareHire — albeit a picky one. As another addition to the ever-popular "elite talent market," SpareHire works much like Toptal, but for investment bankers, managerial consultants, and private equity, venture capital, and corporate development specialists. The competition is high, but the projects are lucrative and the clientele (which the app keeps proprietary) is notable. 
If you have at least two years of experience in one of the aforementioned fields and some nice resume items, consider throwing your name in the hat.
SpareHire's commission is 25 percent on contract projects and 15 percent for full-time roles.
Clarity — The standard consulting marketplace
Need some clarity in your consulting career?  Okay, I mean it — no more puns.
Clarity is Startups.co's consulting app and learning platform (in addition to project placements, they offer a lot of in-depth "Clarity Live" videos curated by industry experts). If there are further parallels to draw between consulting and freelance marketplaces, you might think of Clarity as Upwork's counterpart — a longstanding, open-to-everyone, charge/bid what-you-want community. There's quite a bit of competition, but plenty of consulting to be done.
As with the similarly, user-friendly Carrot, Clarity allows "experts" to create profiles and sell their consulting services at a by-the-minute rate that they control. The marketplace takes a 15 percent commission on whatever that number is for each e-consult.
Clarity is straightforward and easy to get started with. If you're looking to get going selling your knowledge right away, the answer is clear. . . 
Catalant/HourlyNerd — The "something for everybody" option
The extreme talent ethos is a novel idea and good way to create talent markets that pay well and deliver on their promises. However, as they will tell you upfront –they aren't for everyone, and frankly their solutions aren't right for businesses of all sizes.
This where Catalant and HourlyNerd come in. Rather than focus exclusively on top tier talent or create an "everybody welcome" free-for-all, Catalant created a supreme talent platform for their high end clients and a consulting marketplace geared to the needs of small and midsize businesses and up-and-coming talents. As you might have guessed, Catalant is the premium market and Hourly Nerd is the small and midsize talent pool.
Both platforms use the familiar project bid system that many standard job boards also employ, so strategically, the same principles apply here — remember that a higher bid isn't necessarily a liability as it also projects value. And if you're going through the trouble of hiring a consultant, do you really want skimp on value?
Talent Exchange — The Fortune-approved consulting market
Another high-end consulting app and marketplace, but with an interesting twist: Talent Exchange is actually PricewaterhouseCoopers' new flex staffing program. PwC was ranked number 53 on Fortune's 2016 Best Companies to Work For list and their project-based platform offers some similarly sweet perks, but via the "work from your iPad" convenience of the gig economy.
One reason Talent Exchange is so interesting is that it marks one of the first examples of a company effectively turning itself into a competitive marketplace. Consultants apply for high-demand roles in quality control, salesforce administration and a number of other analytical positions and PwC's HR team sends out compatible projects to them to claim.
Talent Exchange is still technically in Beta so many of the specific "focus areas" the app will ultimately parse out are not fully organized yet, but it seems the updates are well on the way. According to Miles Everson, leader of PwC US Advisory, the company ultimately intends to have about 10 percent of their workforce participate as flex consultants.
Intended to Supplement, Not Sustain
To conclude, I'll state the obvious — consulting apps and marketplaces are intended to supplement consulting careers, not sustain them. These platforms offer newer consultants a chance to grow their resumes or bolster their income during slower periods. They also give established consultants some potentially lucrative opportunities to increase the value of their brands and make exciting new connections that can sometimes even result in full-time or recurring positions.
However, as I'll say again, marketplaces are not intended to replace good old fashioned outreach or self-promotion — they're like vitamins for your career — it's healthy to take some, but you wouldn't live off of them . . . would you?
With that in mind, let's take some vitamins and see how we're feeling. Have you experienced any of these markets for yourself? Have any advice you'd like to share about them? Let me know in the comment section below!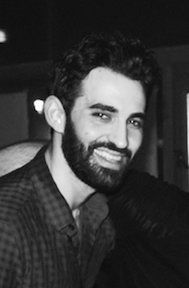 Ben Shanbrom is a freelance writer, musician, and copy editor who works with artists and clients within his native New Haven scene and well beyond (ask him about tracking drums in the studio where Europe recorded "The Final Countdown"). Ben is a tried and true "coffee rings on his notepad" freelancer, and wouldn't have it any other way.