Based on the headlines, many people assume that the gig economy is all about service level work on on-demand apps. But most freelancers work in independent consulting jobs that use high-level skills and extensive professional experience. The bulk of the gig economy is made up of knowledge workers.
We looked at this more closely in The Ultimate Guide to Gig Economy Data: A Summary of Every Freelance Study We Can Find. Some of the highlights include: 
Accenture looked at the state of the workforce and independent consulting  and found that 85% of business executives intend to expand their use of freelancers in 2017.
MBO Partners found that 20 percent of professional freelancers make more than $100,000/year.
But many of the websites, platforms and apps for freelancers are chaotic and too crowded to be used effectively by employers looking for high-level consultants for people looking the best independent consulting jobs.
They aren't built for Supertemps, a description of this group in one of our favorite Harvard Business Review articles on the gig economy by Jody Greenstone Miller (Co-founder and CEO of Business Talent Group, one of the platforms discussed below) and Matt Miller.
We recently published a comprehensive list of the best freelance websites and felt that it would be helpful to develop a similar resource for sites that specialize in the kinds of freelance consulting jobs that highly-skilled independent contractors are looking for.
But first, let's define terms a little . . .
W​hat is an independent consultant?
An independent consultant works on a contract or freelance basis​ and, in the U.S., is categorized as a 1099 worker rather than as a W-2 employee. The term "consultant" suggests work that is advisory, strategic or planning in nature. It usually doesn't refer to direct services or creative services like engineering, writing or design. Think of an independent consultant as the highest skilled end of the gig economy spectrum.
Some companies have what they call "internal consultants." These are utility players who work on a project basis but are on the payroll.
Related reading: How Many Different Freelance Careers Do You Know Of? We've Found Over 130 So Far
What kinds of jobs do independent consultants do?
​The kinds of jobs for independent consultants that you'll find on the  websites below include:
business analyst
business development consultant
business system analyst
company valuation
competitive analysis
financial projections
grants administration​
intellectual property investigator
market research
marketing strategist
M&A advisor or researcher
performance measurement planning
pricing strategist
product manager or product lead
project manager
quality assurance specialist
revenue growth specialist
SCRUM master
solutions architect
talent sourcing specialist
technical engineering manager
technical implementation consultant
wealth management specialist
Websites where you can find independent consulting jobs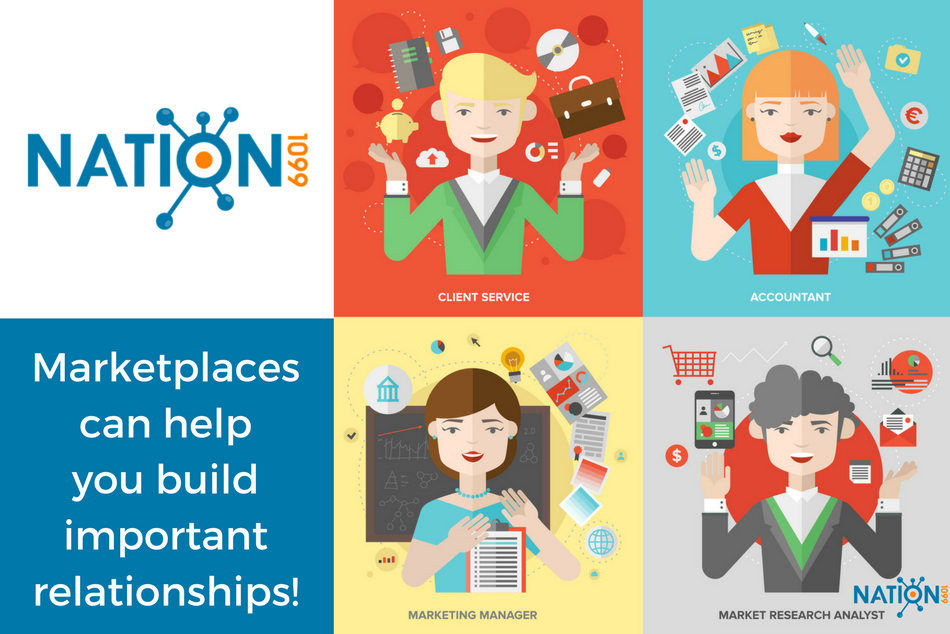 These unique marketplaces with freelance consulting jobs are great places to start your exploration and help you better diversify your income and professional network in the next year. Many of these websites mix true independent contractor jobs with job placement services for permanent roles and with interim executive services.

"Toptal for consultants"
You'll find a fairly traditional independent consulting platform in SpareHire — albeit a picky one. This is another addition to the "elite talent market" model like Toptal is known for in the software development world.
SpareHire offers freelance consulting jobs for investment bankers, managerial consultants and private equity, venture capital and corporate development specialists. The competition to be on this platform is high, but the projects are lucrative. You'll need at least two years of experience in one of the fields mentioned above and a strong resume.
SpareHire's commission is 25 percent on contract projects and 15 percent on  the first year's salary for full-time roles.

"A great place to start"
Carrot is a "pay-as-you-go" micro consulting app that connects consultants with people seeking expertise. You set your per-minute rate, Carrot assesses your level of expertise and you begin video consulting with curious individuals and potential clients.
Carrot taps into the "knowledge on-demand" appeal of forums like Quora, but streamlines the flow of information into live, 1-on-1 consultations.
Carrot's app also has a prominent social dimension that lends itself to networking. Carrot encourages users on both ends to communicate directly via their Twitter profiles, which are accessible within the app's dashboard. Its video chat function essentially allows it to fill the video communication void in many social platforms.

"Elite Talent and Long-term Placements"
Expert360 is an talent marketplace that places independent consultants from a wide range of disciplines in high-demand roles for companies like Virgin, Ebay and Coca-Cola.
Payments are handled directly by Expert360's clients and, while they do charge a 15-20 percent placement fee, this is handled by the client and not deducted from the freelancer's pay (which can be anywhere from $500-$5,000/day).
Another perk for consultants looking to secure longer-term roles is that the platform also facilitates permanent hires with 15 percent commission taken on the first year's salary.
Expert360 offers project placement services for independent consulting talent in business strategy, HR, marketing, deal advisory, finance, sales & operations and technology.

"The home of independent business talent"
Talmix is a relatively long-standing independent consulting marketplace that connects experienced advisors in a wide variety of fields and disciplines with exciting projects.
The platform looks for many of the quality indicators premier project boards typically use to gauge fit (5+ years of experience, numerous client testimonials, a proven track record of results). But it also offers some special resources to help freelance consultants make their professional lives and use of the platform easier, like proposal writing guides and marketing video tutorials.
Some of Talmix's big clients include Pfizer, Unit4 and Staples.


"Independent consulting gigs, events and networking"
Flexy is a closed community and job board for independent consulting professionals in IT, management, services, creative work, training and coaching. Experts can also find speaking gigs on Flexy.
The board has a slick and easily navigable interface and offers users a wide array of perks like entrée into professional networking events and online relationship building. It charges a 10 percent booking fee for successful matches.
Like many others, the Flexy platform also offers several administrative tools to help you manage your independent contractor business like contracts, invoices and taxes.

"For outstanding high achievers"
Mindbench is a consultant recruiting platform with a strong presence in Europe. They specialize in management consulting and offer placements for strategy, supply chain, operational improvement, change management and IT consultants.
In addition to servicing a variety of boutique firms, Mindbench recruits for "The Big 4," which includes Deloitte, EY (f.k.a. Ernst & Young), KPMG, and PwC.
The project application process works similarly to that of many standard job boards. You search for a consulting job in your field that interests you and apply by emailing a project's designated contact. The company offers both interim and permanent positions.

"The standard consulting marketplace"
Clarity is Startups.co's consulting marketplace and learning platform. As with Carrot, Clarity allows "experts" to create profiles and sell their consulting services at a by-the-minute rate that they control. The marketplace takes a 15 percent commission on whatever that number is for each e-consult.
Clarity particularly specializes in the needs of startups — customer acquisition, user growth, business development and go-to-market strategy. It's like an unbundled by-the-minute plan for Chief Revenue Officers.


"Unprecedented access"
Another high-end consulting app and marketplace, but with an interesting twist: Talent Exchange is actually PwC's new flex staffing program. PwC was ranked number 53 on Fortune's 2016 Best Companies to Work For list and their project-based platform offers some similarly sweet perks, but via the "work from your iPad" convenience of the gig economy.
One reason Talent Exchange is so interesting is that it marks one of the first examples of a company effectively turning itself into a competitive marketplace. Consultants apply for high-demand roles in quality control, salesforce administration and a number of other analytical positions. Then PwC's HR team sends compatible projects to them to claim.
Talent Exchange is still technically in Beta so many of the specific "focus areas" of the marketplace are not fully organized yet.
According to Miles Everson, leader of PwC US Advisory, the company ultimately intends to have about 10 percent of their workforce participate as flex consultants.

"The marketing consultant's job board"
In the same way "freelancing" can mean a million-and-one things, the same can be said of independent consulting, and for this reason we're also seeing a greater number of specialized project boards popping up for consultants in particular disciplines.
Credo focuses on gig economy professionals working in marketing. These independent consulting projects are in areas like content, paid search, link-building, email marketing, social media and technical SEO. Freelance marketers will find a large selection of opportunities suited to their talents. You can even find projects in your preferred industries (travel, law, e-commerce, real estate and local business).

"Business needs large and small"
Catalant (f.k.a. HourlyNerd) promises to help companies solve the problem of getting junior associates from consulting firms who are learning the industry with the project's budget. Large companies can select from a pool of independent consultants to find people who already know the industry and the "role" and can start providing value immediately.
Catalant is looking for some of the highest-skilled consultants out there to work on projects like company valuation, competitive analysis, financial projections, go-to-market plans, performance measurement and pricing. Ninety percent of the consultants on the platform have secondary degrees and ten years or more of experience.

"Global clients on significant projects"
Business Talent Group conducts interviews and reference checks of the consultants they take on in many of the same areas mentioned above for Fortune 1000 companies — business planning, market evaluation, competitor analysis, product strategy, mergers and acquisition and international expansion. They appear to have more of a particular emphasis on international and multi-national companies than the other consulting platforms we've looked at.

"Curated talent network"
LocalSolo has a very large selection of gigs for people doing creative work and direct services, so it's on our longer list of sites for freelancers, but we wanted to call LocalSolo out here because it also provides a nice platform for strategy consultants to profile their experience for companies that need them.
"Gigs for bioscientists"
LabMate helps faculty, researchers and grad students in the biomedical sciences find consulting opportunities. This is primarily designed for side hustles rather than full-time consulting, though it may end up being the bridge to private market employment for scientists. This allows companies and investors to get the latest insights on developments in immunology, virology, pharmacology, molecular biology and related fields.

"Consultants for micro industries"
Bluematter particularly emphasizes consulting talent for unique small-bore jobs. They claim to offer experts in 70+ "micro industries." Some of the specialist work that the consultants on this site offer include business analysis, innovation management, market research, digital transformation and mergers and acquisitions research. Bluematter promises clients that consultants are thoroughly vetted, but little information is provided to experts about that before beginning the application process.

Remote consulting roles versus on-premises work
Independent consulting jobs take on many forms and the actual places where this work is done can vary radically from project to project.
As with work outside of these marketplaces, you'll find clients who you'll never actually meet beyond the Skype window, and others who will insist upon your physical presence in their workplaces.
If keeping your work arrangement completely flexible is a top priority for you, make sure that you seek out roles that allow you to maintain this lifestyle.
By the same token, great opportunities take on many forms. If you see a freelance consulting role that truly speaks to your interests and career priorities that isn't remote, don't be so quick to write it off. As long as you are not signing on for a long-term position, you have the ability to experiment.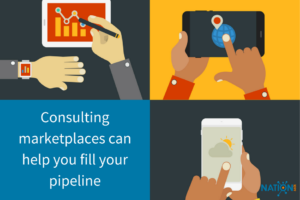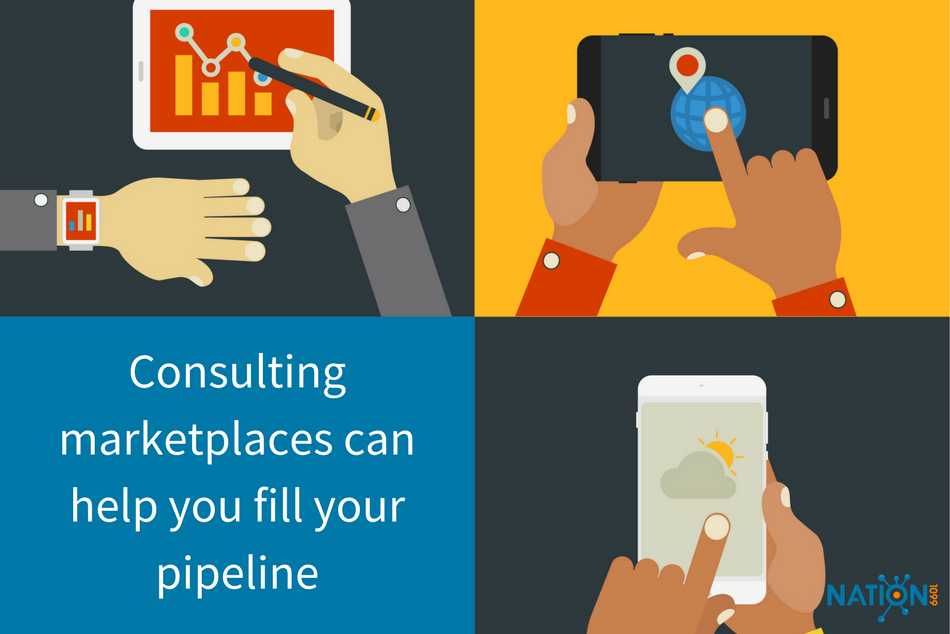 Frequently asked questions about independent consulting jobs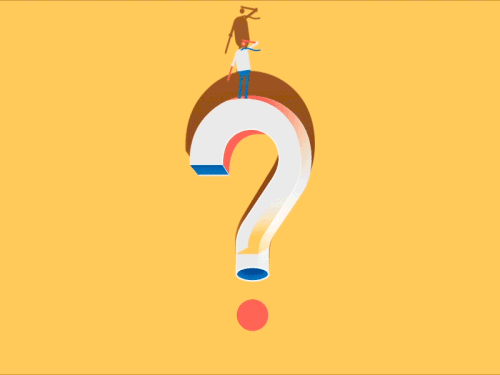 How do you become a consultant?
The answer to this question could fill a book, but at Nation1099, we generally encourage people starting a consulting business to think about five areas:
Domain expertise. Be great at the skills you are selling and have a plan to keep getting better at them.
Business strategy. ​Understand where in the market your services fit in, who your competitors are, how you will ​differentiate your business in the buyer's mind​ and your value proposition for buyers​. ​Then develop a strategy about how you go into the marketplace in a unique way that lets you capture value.
Business operations. This is all the stuff that a boss or other people in the company were responsible for — retirement, insurance, marketing, sales, taxes, supplies , IT, . . .
Work-life balance. You need a real plan for both growing your business and finding time to push away from your ​desk and live your life​.
Relationships. Plan for how you will connect to, share with and learn from other professionals.
As our colleague Jessie Kwak says, it just takes one client, and you're in business.
How many independent consultants are there?
We looked into this in our Ultimate Guide to Gig Economy Data: A Summary of Every Freelance Study We Can Find, and it's not ​an ​easy question to get an answer to.
Approximately 33 percent of the workforce is freelance in some way, and we estimate that 11 percent of the U.S. workforce is full-time freelance. But that includes many people providing direct and creative services who you wouldn't count as independent consultants. We couldn't identify any studies that count only the kind of consulting gigs discussed here.
How big is the job market for independent consultants?
​MBO partners estimates that in 2016 independent workers generated $1.2 trillion in revenue, representing 6 percent of the GDP.​
Independent consulting boards: intended to supplement, not sustain
Independent consulting apps and marketplaces are intended to supplement careers, not sustain them.
These platforms offer newer consultants a chance to grow their resumes or bolster their income during slower periods. They also give established consultants some potentially lucrative opportunities to increase the value of their brands and make exciting new connections that can sometimes result in full-time or recurring positions.
However, marketplaces are not intended to replace building your own business through your own network. Growing your freelance business still requires good old fashioned outreach and promotion.
Have you experienced any of these marketplaces for yourself? Do you have any advice you'd like to share about them? Let us know in the comment section below!
[Updated 11/2/2017]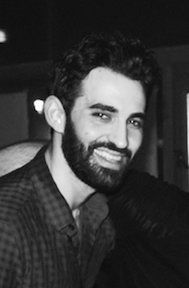 Ben Shanbrom is a freelance writer, musician, and copy editor who works with artists and clients within his native New Haven.