Harry Voglhuber worked for many years in the IT department of an international company before setting out on his own as an independent photographer. While still working at his full-time day job he started taking courses at the Prague School of Photography in Austria.
When he did launch his freelance photography business, he want "all in," as you'll read below, and looking back he has some interesting insights about when to to do that and when to ease in with a side hustle.
Harry also has developed a fun and playful style of photography as you'll see from the examples he generously shares from his portfolio.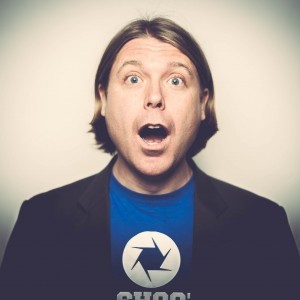 From 2010 – 2014 Voglhuger  worked as a contract teacher for Prague School of Photography in Tyrol and Salzburg. In 2011 he took the examination for the master's certificate in photography and started out as a freelance photographer.
His main focus as a independent photographer is commercial photography and architecture, and he still enjoys teaching photography classes on the side.
Tell us about your services and your clients. What's your specialty?
Where I'm located you have to be more of a generalist than a specialist. My niche, if you like, is that I focus mainly on commercial clients.
When did working as an independent photographer become a viable business rather than just a side hustle?
I made a relatively rough cut at one point in my life. I had worked in the IT department of an international company for most of my professional life and I wanted a change.
I quit and I left with my girlfriend at the time for Asia to help a friend start a health project in Laos. I had already finished my photography education at this time, so when we got back I decided to go "all in!"
What are some mistakes you made early on?
Making such a rough cut and not having a "real job" alongside it. Taking pictures is one thing. Managing the business side of photography can be rough. It's not a great recipe for peace of mind.
How did you make that dramatic change work?
My girlfriend at the time was an independent photographer too and she started her own business. We had slightly different approaches to photography as we had very different personalities and some different goals. But we teamed up to do weddings together, which I never really intended to do for a living and barely do anymore.
But it was great for learning many things and one thing I learned was that not being like minded was not always easy but made us stronger, because we could reach very different people together and we could learn a lot from each other.
We're still teaching workshops together and I think what makes them special is that we can show our students firsthand that photography isn't an exact science and there is basically no right or wrong, but different approaches.
Ever since this experience, I've always appreciated opportunities to team up with other photographers, whether for an assignment or personal project. I also try to talk to them about their experiences to help me get better. Unfortunately, there is no book with recipes out there. But that also makes it interesting.
Would you advise someone else to go all in like you did or to build up a side hustle gradually?
I would generally recommend doing it as a side hustle first but treating it like your life depends on it. You need to cover your basic needs and pay your bills.
The most dangerous thing about transitioning from the side hustle is you may start out charging less than your peers to get business more easily. The problem is that you can't raise your prices as soon as you don't have the safety net of your day job anymore.
This is what is happening in Austria to a certain degree. Professional fees are dropping because too many photographers are providing their services too cheaply without giving themselves a chance to survive in the long term, outside of a side hustle.
Can you share an example of a client relationship that went well?
I take architectural images for one of my clients for their archives. It started with a small piece and it got bigger over time. They've used other photographers before but they haven't been happy with the results.
They did not want to be involved much in my process, they just wanted to have results they were happy with. I managed to meet their high quality and aesthetic needs. I also understood that they did not want to be heavily involved in the creation process, so I tried to limit decisions on their end until I was able to present them with the mostly finished product.
When do client relationships not go well in your experience?
Most clients have no idea what it means to take really high quality photographs.
Everybody is a photographer now and everybody can "push the button." Unfortunately you need to explain your professional fee a lot as a photographer. You absolutely need to meet the needs of your customers but you also need to find customers who meet your own needs as well.
There is only so much you can do to keep your quality as high as possible and stay profitable.

How would you advise your younger self about growing a business as a independent photographer?
One of the most important things as a freelancer is building a healthy network. Don't focus so much on the gear you might need but finding people who like your work and are willing to hire you at some point.
What are you planning to try in the next year to grow your business?
Networking 🙂
Do you ever work with other independent contractors on projects?
As a photographer it's essential for me to work on teams. I have my roots in IT project management and those skills come in handy for bigger assignments for advertising agencies for example.
I have to manage my own team with assistants, hair and make-up artists and wardrobe people. I also have to be a part of the team of the agency and work with the art/creative director.

Usually time matters a lot so I try to work with people I know I can trust. If somebody has something to say, listen to them, maybe they're right. If you know they're not right, try it anyway and show them why it's now working. Don't be a diva in teamwork.
What observations do you have about how the gig economy is trending? Is this a good way to build a career?
There will always be a place for photography in the absolute high end area, but photography gear is getting better and better. This is the reason many people think that photography isn't a real profession anymore.
I'm teaching photography classes as well and some students told us afterward they learned that photography is a real job after all and you have to know a lot and not just own a fancy camera. The question for the future will be how many people recognize the difference between an "OK photo" and a really good one and how many will be willing to pay for the difference.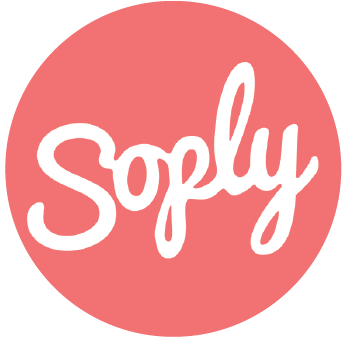 Soply
This profile was developed in partnership with Soply, which provides a virtual creative workforce, supplying job opportunities to animators, designers, illustrators, photographers, and videographers worldwide.