Industrious is a family of coworking spaces with locations in more than 20 cities across the country, including as we'll see below, some that you might not expect.
Industrious coworking spaces are designed to fit businesses of all sizes. Their community ranges, as their website puts it, "from freelancers to Fortune 500." They offer monthly membership plans for coworking, dedicated desks and private offices.
You can get a sense of the look of the different Industrious coworking spaces from their Instagram feed.
The Industrious head of marketing Evan Fain answered a few questions for us.
Where do freelancers fit into your coworking communities?
We place a really strong emphasis on hospitality and design. All our locations incorporate glass-walled private offices alongside common areas, meeting rooms and fully-serviced cafes.
It's a mix that we think strikes the right balance between the privacy that our members need to be productive and the sense of community that helps them feel inspired.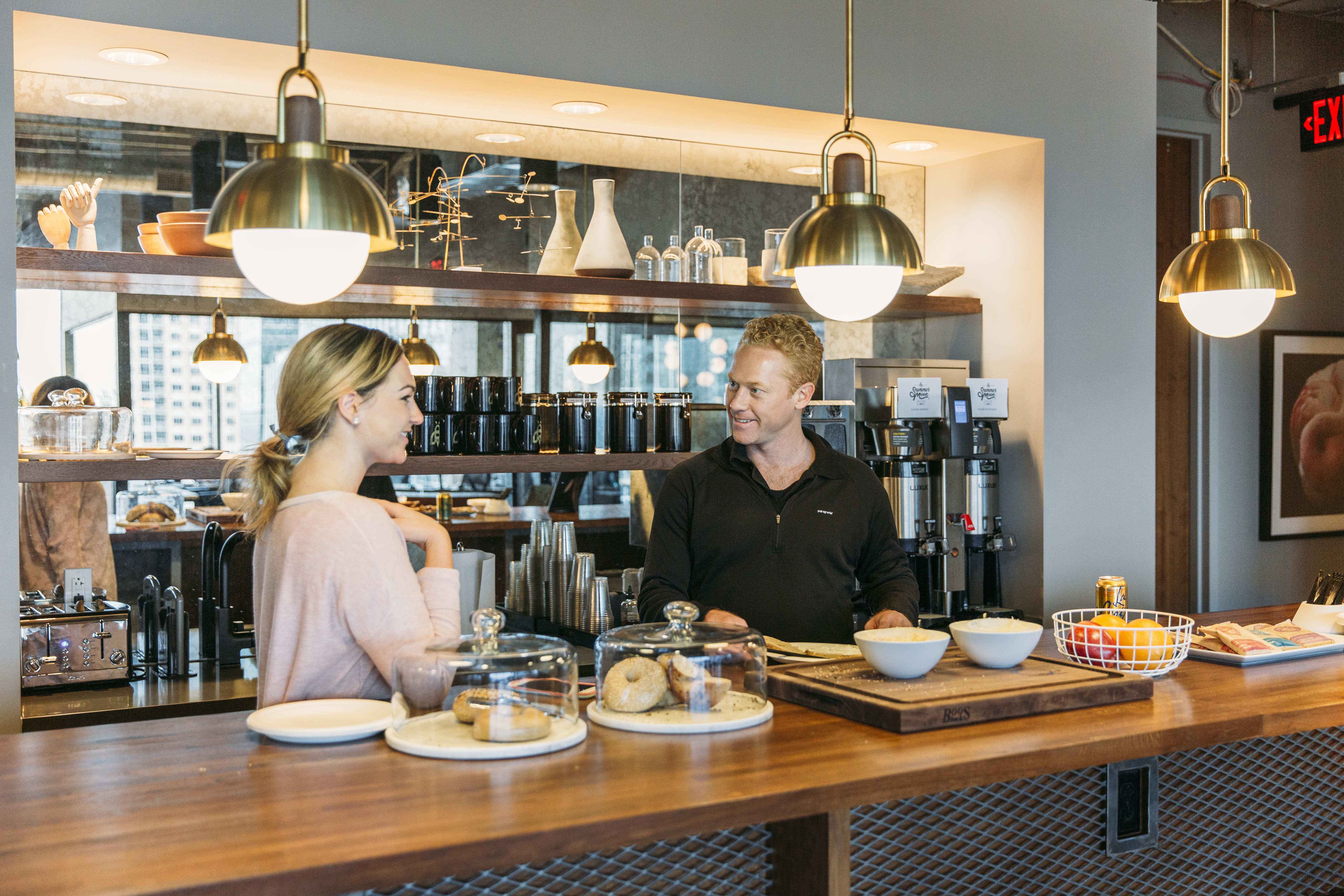 How do freelancers use your space?
For many of our members, it's important for client interactions to have access to meeting space and phone rooms. Some freelancers are looking for a productive communal work environment. Others prefer to have their own private glass office.
One of my favorite member examples is Tenderfoot, an independent media company behind the Up and Vanished podcast, which is actually recorded out of an Industrious space in Atlanta's Ponce City Market. The creator has set up a professional-quality recording studio in a coworking space.
Pretty cool, and pretty telling about how Industrious members make the space their own.
What has your company noticed about the trends in the freelance workforce?
When we're planning to expand to a new city, one of the factors we look at is the strength of the freelance community there. Solo entrepreneurship is thriving in a lot of places that people might not expect.
Even outside of the major coastal centers — in place like Columbus, Minneapolis and Pittsburgh — we've seen great demand from freelancers and entrepreneurs.
It cuts across industries too. Outside of tech, design, creative services and other categories that have traditionally gravitated to coworking, we have members who are independent lawyers, financial advisors, nonprofit consultants, engineers, architects. The diversity of our member base has become one of our selling points.
Related reading: How Many Different Freelance Careers Do You Know Of? We've Found Over 130 So Far
What are the Industrious members most surprised by when they start at a coworking space?
The expected benefits for freelancers — having a comfortable work space where they can actually get things done– are supplemented by some unexpected ones too. Being part of a larger community provides opportunities for networking, both through organized events and serendipitous interactions with other members.
Related reading: How to Find a Mastermind Group for Freelancers . . . Or to Start and Run One Yourself
A lot of new Industrious members are pleasantly surprised by how much the space feels like their own. The term coworking suggests rows of people into crowded onto benches and fighting over outlets. We've consciously decided to go in the opposite direction and ensure that there's room within the communal environment where our members can relax, focus or interact with their teams.
There's a misconception about coworking that it's an arrangement only suited to certain types of people and industries. But as coworking has spread, it's become clear that a wide range of independent contractors, small businesses and even larger companies find value in having flexible, shared work space.
What will be new in the Industrious coworking spaces in the next year?
We'll be building our program of community events and services to offer solo entrepreneurs more opportunities for networking and professional development. As a company, we'll be opening up new locations in Dallas, Charlotte, Denver and more than a dozen other cities.
Related reading: Find and Choose the Best Coworking Spaces For Your Freelance Work