Blankspaces is a trio of LA coworking spaces that is as much a celebration of coworking as it is a place to work. Their motto should appeal to freelancers in particular — work for yourself, not by yourself. And on their about page, for example,  you'll find an interesting piece that explores the practical and existential benefits of the communal approach to freelance life.
The same page features a series of videos that are so funny and informative and irreverent (warning: f-bombs included) you'll be sharing them even if you live nowhere near southern California.

With locations in Santa Monica, Mid-Wilshire and downtown LA, Blankspaces stays nimble to suit a range of needs. They offer a communal work bar, dedicated desks, hot desks, a meeting room, and a private office, so it works for freelancers needing as a permanent place to work every day, a temporary spot to meet with a client or host a seminar, or an occasional place to pop in and work when the need arises. They are in the process of adding a fourth location in Long Beach.
"One's time as a freelancer teaches them to more fully understand the economics of their job — not just taking a paycheck, but to make business decisions." 
Jerome Chang, architect, is the founder of Blankspaces and is a leader in the field. He co-founded LExC, the League of Extraordinary Coworking (the first national network of coworking spaces); COSHARE (the first national association of shared spaces); and an as-of-yet unnamed organization of other LA coworking spaces.
Jerome holds a Master of Architecture degree from Harvard University, Master of Engineering and Bachelors of Science degrees from Cornell University.
Before you succumb to an afternoon viewing clicking the Blankspace shorts videos stick around and read what Jerome has to say about the coworking in L.A. Southern California and the benefits  of using coworking spaces for freelancers.

Tell us about your group of LA coworking spaces.
We are the first coworking community in southern California, opening our doors in April 2008. We have always been open to all types, and therefore don't focus on any vertical. What we promote, and what our members appreciate, is that it's simply a productive, aspirational space.
I'm an architect and designed all of my spaces. We typically use Steelcase furniture so the stuff is good. We do host monthly happy hours, try to connect people in person and attract others to have events in our space so that our members could often participate.
Can you give an example of how freelancers have used your space?
We had this four-person SEO team who kept running into prospective clients who wanted turnkey services. So they partnered up with a freelance front-end web designer who sat next to them, and another back-end programmer who sat nearby, to get the client to hire them.
What support do members need from your community to succeed?
They usually need flexible, affordable workspace. But they usually also want to tap potential resources in the community. We don't, however, force introductions as we've learned over time that people meet others easily because of how our spaces are laid out.

What's the solopreneur community like in your city?
We're in LA. We have the highest percent of independent professionals, particularly because so many people in Hollywood are independent.
What observations do you have about how the gig economy is trending? Is this a good way to build a career?
The gig economy isn't for everyone, but everyone should try it at some point. I do think one's time as a freelancer teaches them to more fully understand the economics of their job — not just taking a paycheck, but to make business decisions.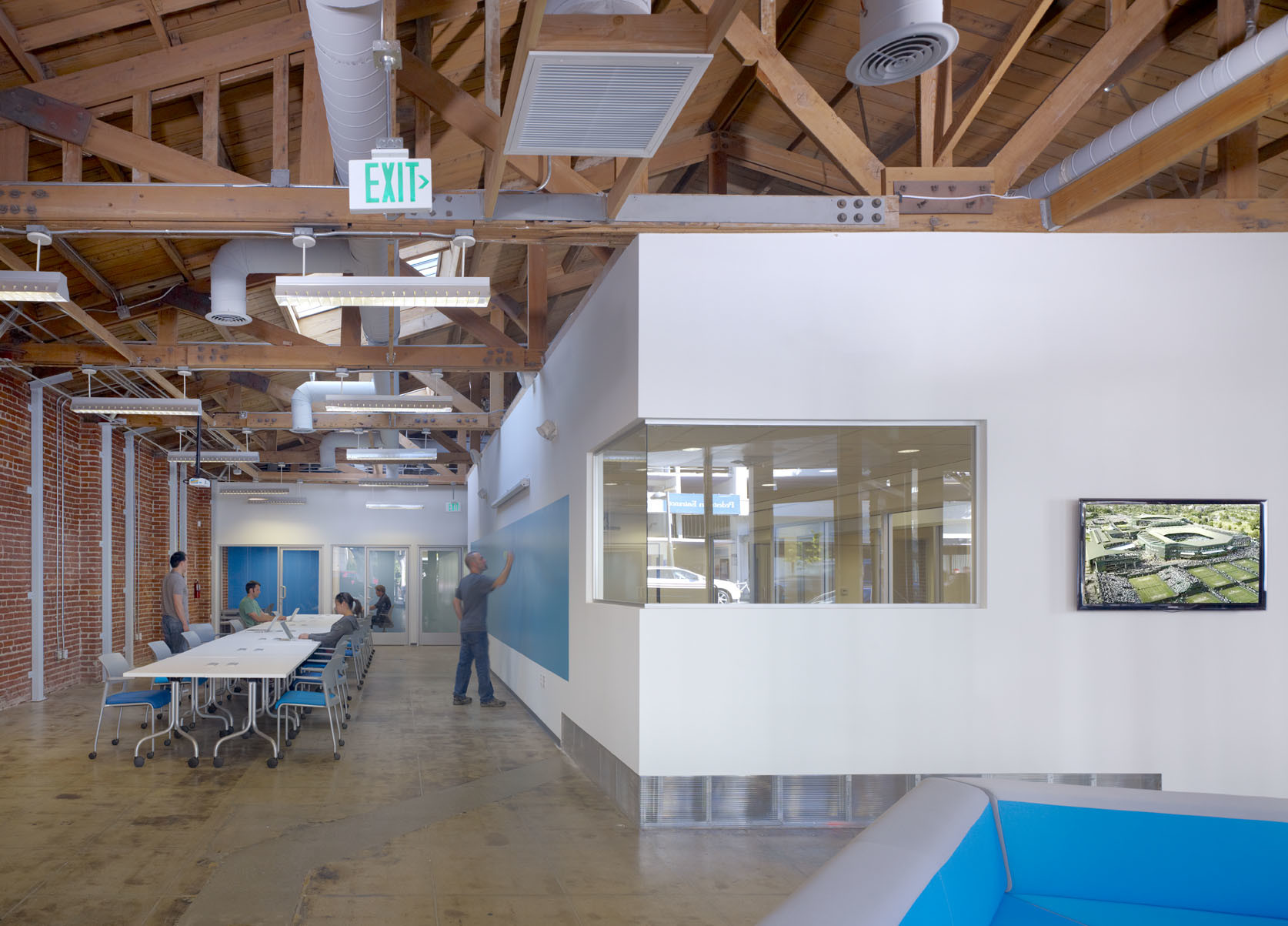 What are your users most surprised by when they start sharing the space?
They realize they don't need a private office.  They learn they don't ever want to work for anyone.
How can independent contractors get the most out of coworking?
Work out in the open to make yourself available.
Can we talk about those videos?
We shot most of these between 2008-2010.  The writer, director and editor is X. Dean Lim. [If you have flash, see more of Lim's work here.]
What's your favorite?
The most popular is Screwed. Fired Up! is for film nerds. It's My Cousin Vinny meets Castaway. But I like Collaboration 2.0 the best for the play on words. 'Two point ohh' is the better, analog version of tech speak.