Founding the Nation
The inspiration for Nation1099, our new site for independent consultants and freelancers, started with questions that a group of freelance professionals had as we were growing our businesses. In our mastermind sessions, over lunch and at the bar after movies, we would update one another on our search for insights and advice, and we would find ourselves wondering things like:
• What does Michael Porter's Five Forces Analysis look like for a one-person IT consultancy?
• What does a blue ocean strategy look like for an industrial designer working on a project basis from their home office?
• How can Rita Gunther McGrath's Discovery-Driven Growth theory help a marketing consultant grow a "portfolio of opportunities?"
If you recognize those terms, then like us you're probably a reader of Harvard Business Review and of the latest business books.
And you probably also know that the illustration of those concepts always depends on very large corporations like Nike, General Electric and Boeing. McGrath and Porter never use your neighborhood marketing consultant to illustrate their theories.
But neighborhood marketing consultants and gig work in general are where all the new action is, as even HBR demonstrates with articles like "The Rise of the Supertemp."
But they just don't publish much management or strategy advice to help someone become a supertemp.
We wanted a magazine that talked about these growth concepts in-depth for architects, graphic designers, engineers, web developers, marketers, writers and independent consultants as whole who are working out of home offices and co-working spaces and who are loosely connected with one another.
Meanwhile, because a growing number of gig professionals are also "gig native" and never have worked in agencies or consulting firms, we had other more prosaic questions:
How do I set up my bookkeeping?
Do I need a formal contract for the people I subcontract work to?
What's the right overhead target for this kind of business?
How do I make a profit projection?
Someone suggested I get omissions and errors insurance. Say what, now?
Is there anybody out there who has ever set up a freelance business in this way, or am I completely nuts?
At heart we wanted to know how smart people before us did these things — if they did it — and we wanted to know what innovative people were going to do next.
The missing literature on the business of independent consultants
Vast literature exists on management and business development for large organizations and for small businesses. And there are many publications that help freelancers develop skills in their particular domain.
But there is no single source of information and insight for independent consultants as businesses — to teach them about management, competition, strategy and growth. It is nearly impossible to learn about how consultants and freelancers before them have addressed those areas. And there is even less so a source of serious and in-depth information on those subjects.
It's time for a publication like that. Independent consultants are not only changing the face of work — they're changing the face of entrepreneurship. If more work is done by independents, then more independents must manage themselves like the businesses that formerly employed them.
Which means we need the same kind of analysis and creative thinking brought to the independent consulting world as HBR brings to the corporate world.
Wondering where to get started?
We've organized our content on Nation1099 into five main focus areas to help independent consultants do better business and grow, no matter where they might be on their individual journeys.
Is there a specific topic you want to see us cover — or do you have an idea for a piece you want to see on here? Tell us below. More than anything, we want this website to be an approachable resource everyone feels welcome to engage with — and even contribute to. Let's start the conversation.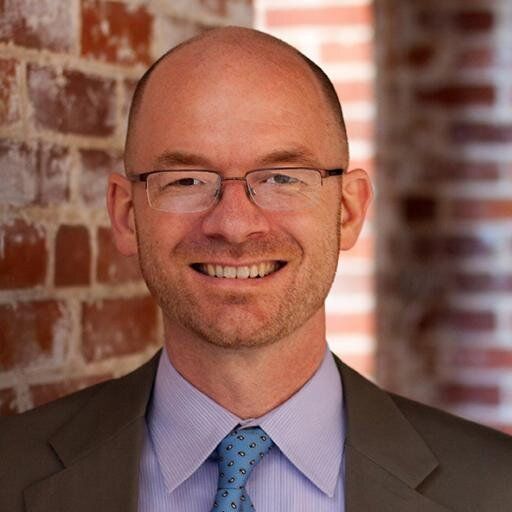 Robert McGuire
Publisher of Nation1099
Robert McGuire is the owner of McGuire Editorial, a content marketing services firm specializing in B2B and tech startups.