Have you been holding off becoming an independent consultant because you're not sure you have the experience? Maybe you're worried you're not "expert" enough. Or, are you already working as a consultant and want to expand your consulting business? Maybe you've become a little too comfortable in your current role and would like to find a consulting job in a broader range of fields.
Either way, here's the good news: if you've been successfully freelancing, successfully consulting or successful in an office working a 9 to 5, you are more ready than you realize.
You have valuable experience and expertise to impart, whether that's from working in a specific industry, holding a strategic role or having a knack for a certain skill.
The transition to becoming a consultant or expanding your consulting reach can be swift and simple if you approach it deliberately. Begin by surveying the experience you have, then make a plan to build out from there.
Ask yourself these 5 questions when you are considering becoming a consultant:
What professional projects have you taken on and excelled at?
What industries can you share knowledge about that is valuable?
What hobbies have you poured your energy into over the years, and what skill sets have you learned from them?
What nonprofits have you volunteered with, and what has that taught you?
What talents or traits do others praise you for?
Don't dismiss anything as unrelated to your main focus, especially at first. You never know which of your hobbies, past experiences or side passions could grow into interesting organic consulting opportunities.
For example, I used to keep my self-published fiction under wraps until I let it spill to a potential blogging client, who immediately suggested working together on an ebook.
Before we go any further, let's review real quick what a consultant is anyway. A lot of people use that term interchangeably with contractor and freelancer.
There aren't bright lines between these different terms. And even if there were, the terms describe individual projects more than they describe you. Every freelancer is doing some consulting, and vice versa.
In a longer article on websites that list consulting jobs, we define consulting as time-limited and project-based work that emphasizes advising, managing, planning or strategy. Freelancing, on the other hand, usually refers to a more direct service where you create the final product.
Alright, let's get started. Here are six ways to mine your experiences for a potential consulting job.
Related reading: Web Developer to Web Consultant: How to Reframe Your Value
1. Looking for your first consulting job? Talk to your current (or former) employer.
If you're currently employed full time and looking to make the switch, your employer could be the source of your first consulting job. Ask if they'd be willing to transition you into a consulting role, which would give you financial and emotional stability to seamlessly make the switch to self-employment.
To pitch this idea to your current boss, focus on how it'll make your employer's life easier:
They won't be left in the lurch while they're looking for your replacement.
They'll get the same level of expertise you've always offered at a lower cost (since you won't be drawing benefits)
You can even help train your replacement.
Alternatively, if you've already taken the plunge into the indi lifestyle but still have a good relationship with your old employer, try reaching out to see how you could both benefit by establishing a consulting relationship.
2. Already a consultant? Go deeper with your current clients.
Are most of your consulting jobs one-and-done affairs?
Try switching up your mindset in order to nurture long-term relationships with current clients. It's likely you they have needs you could meet, but they hadn't realized your interest in or ability to manage them.
So, where else in their business could you add value? And how can you leverage your existing working relationship into related work that will help you grow your skill sets?
This approach is a great way to build on your experience without too much risk.
3. Look into adjacent fields.
If you've been working as consultant for some time, don't get such a laser focus on your niche that you fail to see great consulting job opportunities in related fields.
Maybe all your consulting experience is in working with mortgage companies. What adjacent industries could that help you tap into? Real estate agencies? Local credit unions? Personal finance?
Or, how can you combine your experience with another passion of yours to land a consulting job in an industry you'd never thought of?
A good way to break into an adjacent field might be through volunteering for a nonprofit or sitting on the board. That not only lets you dip your toe into a new pool, your resume will now show that you're somebody who gives back to your community.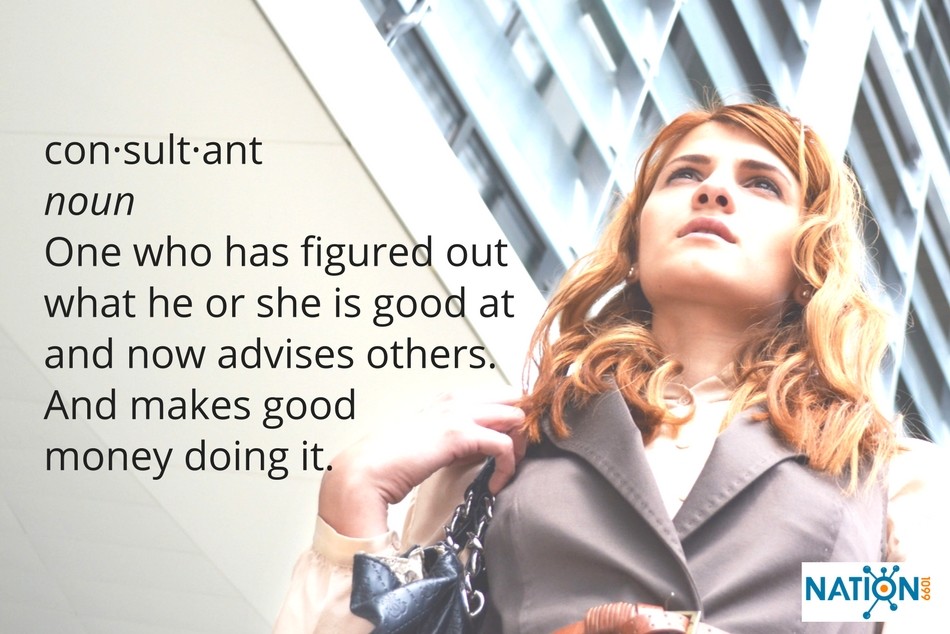 4. Learn to listen for opportunities.
When you launched your consulting business, you probably had a good idea of the services you expected to offer. Maybe those intentions were based on where your passions lie, or maybe they were just the sort of work you used to do for a former employer.
Remember: it's okay to veer from your initial plan.
As you build your business and speak with potential clients, learn to listen for opportunities: a new niche you've never thought of before, a new service your current clients could use help with or even just a unique way to package the work you're already doing.
5. Tap into your existing network.
You've most likely built up a good network of people from your previous roles, while networking to grow your consulting business and in pursuing your passion projects and hobbies. Now's the time to reach out to them and see what opportunities they have for you.
Talk with your friends and colleagues. Tell them about the service you are planning to offer, and ask if they have any connections who might benefit from hiring you. By reaching outside your usual channels, you can come up with some interesting leads for consulting jobs.
More on this subject: 3 Innovative Ways to Market Your Consulting Business
6. Follow the example of others.
Want some more inspiration? Here are four great consultant stories from our Meet the Indi series to take valuable lessons from:
Ben Matthews, who built on his specific experience working at PR firms and social media agencies to add value to his services as a freelance digital consultant. His 33 years of agency experience lent him plenty of expertise to share with clients.
Andy Blum, who built on a career in journalism to land consulting jobs specifically handling PR in times of crisis for everyone from high-profile politicians and CEOs to families and individuals.
Brennan Dunn, who went from being a garage web developer to agency owner to information consultant. His Double Your Freelancing course is a perfect example of how to combine your own expertise with your network in a way that benefits everyone — you, your colleagues and your clients.
Jayne Heggen, who, as CEO of her own consultancy, designs and implements practical strategies for businesses ranging from small companies to mid-cap Fortune 500 firms. She is proof that many of the tools and methodologies common in major businesses can also be used by independents looking to grow their own businesses.
Curtis McHale, who is a coach for small and local businesses. He shares a ton of great advice on determining your consulting rates.
Kristy Marshall, a marketing consultant, tells the story of how her job was literally making her sick. One day she left the E.R. and immediately bought a ticket to Bali and registered the website name for her new consulting practice.
Michelle Garret, a P.R. consultant, has some excellent advice about positioning yourself in the client's mind relative to your competition (in her case full-service marketing agencies).
How have you built on your existing experience to win a consulting job? Let us know in the comments.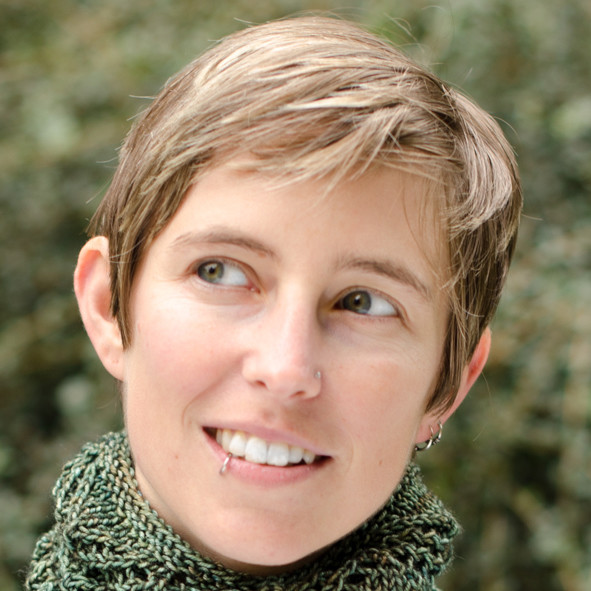 Jessie Kwak author bio
Jessie Kwak is a freelance writer and novelist living in Portland, Oregon. She writes for B2B brands in educational technology, SaaS and related industries. You can learn more about her work at www.jlkwak.com.