You've heard it often: "Become a freelancer. You can work from the beach, on the road — anywhere!" Is it really true? Are you truly untethered? Are there no limitations when it comes to remote freelance work?
To find the answers to these questions, let's look to a few independent contractors who are experiencing — and enjoying — the remote freelance lifestyle.
Full-time RV travel: Maintaining connections and residency
Four years ago, Jon and Jema Anderson decided to try a year-long experiment of living full-time in their RV — with their four kids!
They traveled the U.S. extensively and at the end of that year, they were hooked. Instead of looking for a house and jobs, they went back on the road. Jon began looking for contractor gigs in IT, and Jema added freelance writing to her resume.
Jon admits it was challenging to find enough work at the beginning, but that was only one of the difficulties he had to overcome.

Maintaining connection
"Reliable internet and cell service is critical," Jon says. Although there are plenty of places where public Wi-Fi is available, working full-time as an IT consultant in the warehouse software space requires a more permanent solution. According to Jon, "There are lots of technical resources available to full-time RVers." He has relied on reviews and recommendations from other travelers on wireless services, signal boosters and other mobile devices to maintain connection.
Establishing residency
Remaining indefinitely mobile also creates issues of residency. An established permanent state of residence is required for voting, vehicle registration, taxes and insurance. The Anderson family has chosen South Dakota for their state-of-residence. A mail-forwarding service based in the state also provides a residential address to further strengthen their residency status there.
When selecting your residency state, there are four main factors to consider: State income and sales taxes, travel-friendly health insurance options, vehicle registration and inspection requirements and driver's license renewals. RV-friendly policies in these areas have put Florida, South Dakota and Texas among the three top choices for residency among full-time RVers.
Jon recommends these two websites for questions related to connectivity and state of residence:
RVMobileInternet — a resource center with mobile internet information specifically for RVers, written by RVers.
Technomadia — a website and blog created by a couple who work remotely as technology and strategy advisors, app developers and authors.
Related: Semi-retirement Jobs In the Gig Economy
Expat working abroad: Finances, taxes and work permits
For many, the idea of becoming an independent consultant is born from a desire to live abroad. Stephen Dalton, a retired U.S. Army veteran, is one of those. He has been making his living as an expat freelancer for 4 years. Currently residing in the Philippines, Stephen has also lived and worked from South Korea as a freelance writer and editor.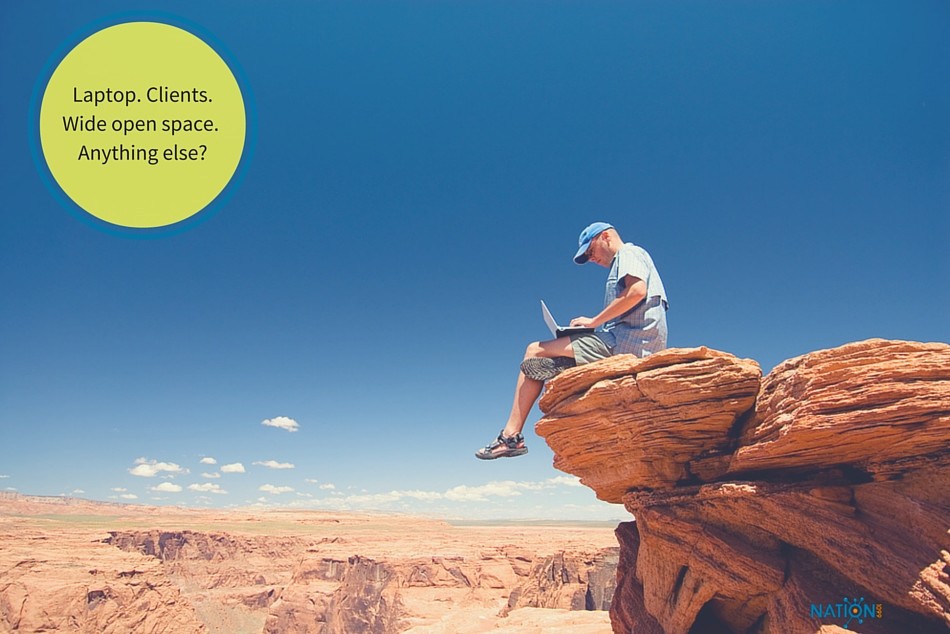 Working in other countries creates additional challenges. Navigating work visa regulations when working internationally requires some serious investigation to avoid legal issues and over taxation.
Work Permits 
Stephen cautions against remote freelance work for companies or individuals without first obtaining a work permit. This is true even when you connect with those opportunities through an freelance marketplaces such as Upwork or Guru.
At the same time, trying to gain work from U.S. employers when your location is shown as overseas can be challenging. But having the right work permit in place will help reassure potential employers and smooth the process.
Taxes
Stephen also advises consulting a tax attorney before making a move to another country. Some countries have tax treaties with the U.S. that can prevent double taxation on certain types of income, others do not. You don't want to rely on the advice of anyone but a true tax expert in this area.
Banking
Maintaining a U.S. bank account is another important issue for freelancers working abroad, according to Stephen.
"I know this from experience," he says.  Many transactions were denied when he tried to transfer funds or use a MasterCard debit card tied to a non-U.S. bank account.
Setting up your PayPal account before leaving the U.S. is another prudent step. "You can set up a PayPal account in some other countries," says Stephen, "but it's a lot more difficult and it is usually tied to a local bank using the local currency."
These resources are helpful for those considering living and working as an expat:

World adventurer: Remote freelance work and play don't always mix
Rebecca Tracey is the head honcho of The Uncaged Life where she works with clients from all over the world who want the freedom of remote freelance work from anywhere by running their own online business. Her Facebook community — devoted to "anyone who wants to run a business from anywhere, anytime, from their laptop" — has over 5,000 members.
Rebecca started out by working from a van as she traveled from one location to another.
"Travelling to a new place every week, with a new business, I never had any idea what to expect," she says. "Not only was I trying to figure out how to manage clients and stay on top of blogging, I also had to deal with taking calls from anywhere I could get a signal. Notable places include cliff-side in a hammock in Colorado, a McDonald's parking lot in British Columbia and a public park in Utah."
Now her home base is in Toronto, and Rebecca takes short trips around the globe in between key business events to satiate her thirst for adventure.
Rebecca reminds those looking to combine freelancing with travel that there is a time of adjustment and everybody's experience is a little unique.
"Being location independent doesn't mean working from a beach every day," she says. "The sand is annoying to set up in, and the sun makes a lot of glare on your computer. It definitely takes some time to find your way of working that feels good and allows you to actually get work done."
Freelancing and travelling can be combined in countless ways, and some research and planning before you strike out will serve you well. Because, as Rebecca says, "it looks different for everyone!"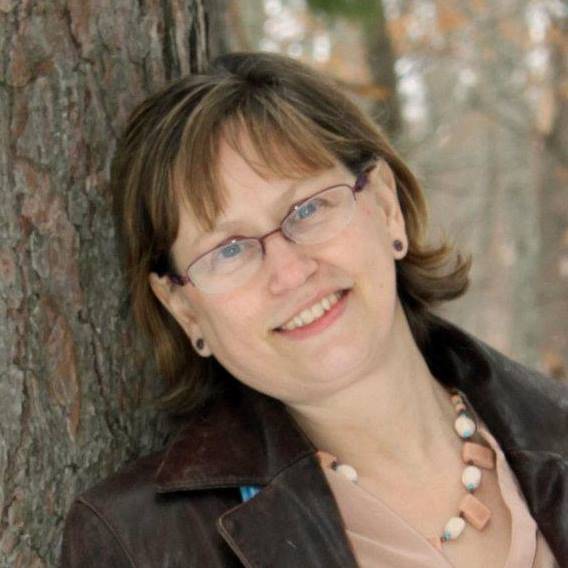 Kathleen Krueger has been a freelance writer since 2011 and is the owner of Crafter of Words LLC, a copywriting service that provides B2B and B2C content to business, marketing companies and website designers. Find Kathleen through her business website CrafterofWords.com or her personal website KathleenKrueger.com.