Nancy Collamer is a career coach who specializes in helping people later in their careers develop semi-retirement jobs. Her book Second-Act Careers shares with readers 50 plus ways to create income on a flexible basis, whether full-time, part-time or freelance.
Nancy's professional background was in corporate HR, and then she opened a private practice in career counseling in 1996 after earning a master's degree in career development. For 15 years, she specialized in one-to-one coaching for working mothers who wanted to work on a flexible basis.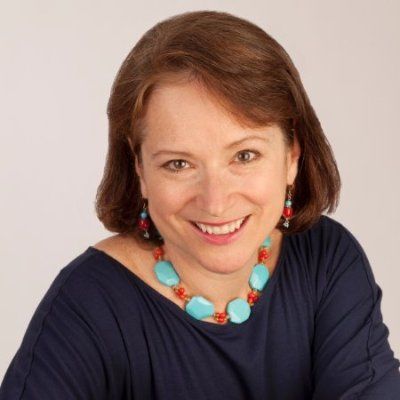 She was also one of the first career bloggers, writing for Moms Online which was acquired by Oxygen Media and evolved into the digital publication of the Oxygen cable channel.
Nancy talks with us about how her specialization evolved from working mothers to "the so-called retirement years," the fluid nature of the gig economy and her entrepreneurial approach to running her own business.
Freelance or business?
McGuire: You've made a career for over 20 years with a mix of 1099s, of receipts and of W2 work.
Collamer: Yeah, my tax returns are always interesting. I don't see myself as a freelancer per se because I have my own business. I do take on freelance assignments. For instance, I write a column every other week for Next Avenue which is also published on Forbes. Next Avenue is a PBS website for people over 50.
I do corporate consulting. I have been paid to do videos about semi-retirement jobs by different entities. I have my own business where people pay me directly. And then I have my book. So it's a mixture.
McGuire: The definitions of the gig economy are all over the place. Sometimes we're talking about contingent workers who are hired for day labor, sometimes we're talking about people on the on-demand apps, and sometimes we're talking about folks like you and me who are really consultants.
Collamer: Right. I see myself as running my own business, but it has multiple income streams.
McGuire: It's that solopreneur thing, which hasn't really been defined well. I'm fascinated by the hybrid characteristic of gig economy work. Folks are hourly wage at one place, salaried at another place, 1099 in another gig.
Collamer: Yeah, and I find when I write about the gig economy I have a hyphen and list all the things you've just mentioned, because it is so unclear.
It's definitely a mix, particularly with the semi-retired population. Surveys show about three quarters of the boomers expect to work in some way during the so-called retirement years.
A career transition
McGuire: How do you define semi-retirement?
Collamer: Semi-retirement is the bridge between full-time employment and full-time retirement. It's generally when people are going work on a flexible basis.
McGuire: How did you develop a specialty in semi-retirement jobs?
Collamer: For the first 15 years of my private career coaching practice, I worked exclusively with moms who wanted to work on a flexible basis. Over the years I developed expertise around options for people, whether they wanted a part-time job, freelance work, what have you.
When I started researching semi-retirement jobs, I realized there were lots of articles about how you could work at Walmart as a greeter, but, frankly, that doesn't excite most people. 
Then in 2008, we had the financial collapse. I'm in my 50's, and it seemed like everybody I was speaking with was looking at their 401ks. Their retirement plans had all taken huge hits and they said "Oh, my God. I really think I'm going to have to do something during retirement. What's out there? What jobs are available on a flexible basis?"
That's when the lightbulb went on. I've got all this expertise around this issue. These people are really looking for the same types of solutions the moms wanted.
When I started researching semi-retirement jobs, I realized there were lots of articles about how you could work at Walmart as a greeter, but, frankly, that doesn't excite most people. So I said, "Let me put my effort toward that population."
McGuire: What has changed since you wrote Second-Act Careers?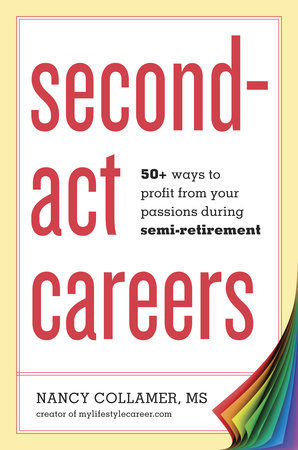 Collamer: In the last part of the book, I talk about how you figure out what it is you want to do during this period. The basics of figuring out what you want to do haven't changed.
But options for people are expanding all the time because of technology and because gig economy work is just becoming more and more commonplace.
So as time goes on I'm learning about new possibilities. It's gotten easier for people to launch businesses. The tools and platforms that are now available are so much more robust than when I wrote the book.
Examples of semi-retirement jobs
McGuire: I'm guessing that semi-retirement jobs are less part-time than "occasional" as people move in and out of them at different times of the year. Maybe they snowbird for six months and then come home and pick up a gig for a few months.
Collamer: Right. I'll give you an example. After I'd written the book, we went for a vacation at a national park, and while there I got to speaking to the woman who was a tour guide. She and her husband are both retired teachers.
They go out to the parks and give tours May to October and then go back to Texas. Then they do consulting work for textbook companies during the remainder of the year.
And they also take a couple of months just to enjoy the holidays and visit the grandkids.
Semi-retirement trends
McGuire: What's driving the semi-retirement trend?
Collamer: One, people are living longer, healthier lives. It's not unusual at all these days to hear someone living into their 90's.
The second thing is most people don't have enough saved, so they need the extra income.
Whether or not you need the income, if you're looking at a retirement that's potentially 30 years long, that's a heck of a lot of gardening. Most people want to find something to do, and if they can make some extra income in the process, all the better.
If you're looking at a retirement that's potentially 30 years long, that's a heck of a lot of gardening. Most people want to find something to do.
Encore careers
McGuire: I don't mean this to diminish people retired from service-level jobs, but, if you're highly skilled you must have an extra incentive to develop a second-act career: "I've got 30 years behind me developing these valuable skills, and 30 years ahead of me where I'm not going to be using them." That's got to feel like an odd situation.
Collamer: Not only is it an odd situation, but what a waste for society!
There's a whole movement called the Encore movement. An encore career is a second act for the greater good. It can be whether you work as a teacher or head up a nonprofit or you do volunteer work. It can be paid or unpaid.
It's crazy that we don't harness that talent. The baby boomer generation is the largest generation out there. There are lots of problems needing to be solved and people who have the experience and time.
Gigging is getting easier
McGuire: What gig economy trends have you been watching lately?
Collamer: There's tremendous opportunities for knowledge workers looking for semi-retirement jobs. One I've been intrigued by is the growth of interim executive firms.
The second is the platforms and online tools available for people to really monetize their knowledge, whether it's self publishing a book, creating an informational website and selling your products on there.
They're inexpensive and easy to learn. I think back to some of the early newsletter services that I used, and they were hard to learn. Now it's just plug-and-play.
Growing a consulting practice
McGuire: What do you do to grow and acquire more business yourself?
Collamer: It certainly has been helpful to have my articles out on major websites, and I'm very lucky in that I get paid for doing that.
But if you can't get paid, it's a great way to gain exposure and let people know you're out there. Another place where you see people build thought leadership is LinkedIn.
McGuire: How about old-fashioned public relations?
Collamer: I think people are reluctant to pitch themselves to the media. My original break was somebody locally who was trying to submit some articles to Working Mother magazine, which doesn't exist anymore. She heard about my business and approached me about doing a story.
I was able to parlay that one article into exposure in Redbook and Ladies Home Journal and others. I was amazed at how easy it was to pitch those places.
Sometimes you do need to get that first press to get credibility, but in today's world there are millions of media outlets crying for attention. So it's a lot easier than people realize.
We're talking about things you can do online, but it's really important to get out there and meet other people. There's a limit to what you can do online. Get involved with groups for entrepreneurs, because particularly as an independent you will meet other people who can refer business to you or you can partner together.
Related reading: Subcontractor Agreement Tips and Templates
McGuire: Is there anything you're planning to get better at yourself to grow your business in the next year or two?
Collamer: Speaking of monetizing your knowledge, I am working on an online course for people interested in figuring out what it is that they want to do during semi-retirement. I'm putting the finishing touches on that. I hope to launch it in September.
McGuire: That's very exciting. We'll look forward to it, and I'll end by reminding people to sign up for the newsletter on your website, so they don't miss the launch.
Related reading: Productize Your Expertise – 6 Reasons Smart Consultants Develop Online Courses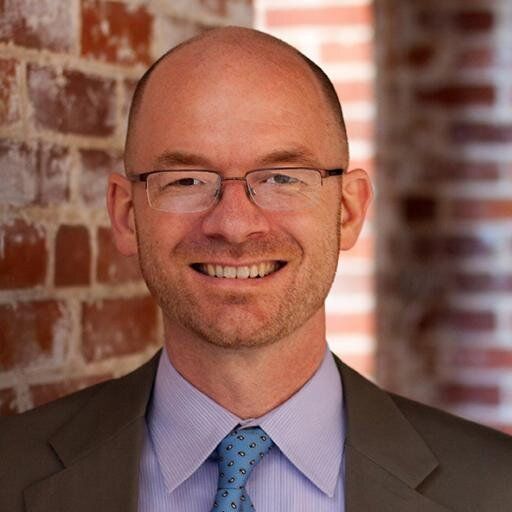 Robert McGuire
Publisher of Nation1099
Robert McGuire is the owner of 
McGuire Editorial
, a content marketing services firm specializing in B2B and tech startups.