If you've been following the news, then you probably know that our favorite project management software, Trello, just announced its acquisition under enterprise software company Atlassian. It's an interesting development for a number of reasons, but the reason we'd like to press on for a moment is the subscription model topic. Though we love Trello's functionality, this reminds us of one of our pet peeves with it and with most other cloud-based software products that our fellow consultants and freelance creatives use.
Despite being heavy Trello users, we currently still stick to its free model. Our reasons for this choice speak to a unique problem facing indi businesses who use cloud-based solutions, and there is a lot of opportunity in the marketplace to tackle this issue and better support how a growing part of the workforce does their jobs.
The working world has changed tremendously over the last several years and it's time that product vendors adapted to fit those needs.
The problem: per-user plans are a dinosaur in the gig economy
As citizens of the gig economy, we're all for people getting their due — and by "due" I mean cash. We do look to save costs, but we also spend where it makes sense. If someone creates a wonderful product that helps countless people do their jobs in a more efficient, organized or low-hassle format, then it really isn't much to ask to give them a little monthly subscription or purchase for their hard work.
What we take issue with is if the pricing model isn't in alignment with how people actually work —
Most SaaS — Trello included — charge on a per user model. Trello's business version right now is $10/month per user.
Now, this is fine if your team works within the structure of a large company, but what if, like most people in the growing 1099 economy, you own a small digital consulting firm or you're a solopreneur who works with a huge list of individual part-time collaborators?
You have a few main content creators, you have a bunch of people who write periodic posts on specific topics, you have a person who contributes video content every now and then, and a whole slew of other creatives that need to be "on the board" so to speak. You might even invite a large group client stakeholders to each of the boards associated with their projects.
But the extent to which each of these individuals will use the software is quite small.
For example, we know of one indi who has 40 people connected to the 5 different client boards they are running. That would come to $400/month for the business version of Trello. But very few of them are actually "users" of the software in a meaningful sense. They are mostly people contributing small and occasional pieces to projects.
That's because most SaaS like Trello are project-based — but project work is inherently hybrid and distributed with widely varying numbers of people. And, more and more so each day, "work" is becoming "project work." Many companies are even beginning to organize their internal staff like consultants.
If this same person was running a small design shop with 5 employees and only used Trello for internal communication, then Trello would charge them $50/month for the business version. We know a lot of indis who would eagerly pay that for all of Trello's functionality. But they have to be able to use it with their broader network.
The way people like us do work is very different, and companies like Trello that charge for plan upgrades by the user don't account for this way of working. The value they offer a given freelancer or consultant under this model is disproportionate to the overall use the traditional business derives from each per-user subscription.
In short, we'd love to upgrade to one of Trello's premium plans as a business, but it just doesn't make sense for us to pay $10/month for each freelancer to use the platform for about 12 minutes every 30 days. These plans assume all users function as full-time employees, and this simply isn't the case for many of us.
We're picking on Trello a little bit because they're in the news right now with their recent acquisition. But truly, most SaaS companies are leaving out the solo, freelance and consultant markets in this way. We are always using marketing technology, content management software, social media management software, learning sites like Lynda, design software, keyword research software . . . and, for many of these products, we're very interested in purchasing the business version and glad to consider a reasonable price.
But we usually need to do this in a way that involves our team in a way that recognizes that our teams are hybrid, distributed and in flux. The current pricing models don't reflect the way we work.
Data or usage-based subscriptions may be the way to go for Trello
In this age, we pay for a lot of things based on the amount of data we use with them. It might be time for cloud-based software to go this direction as well. If companies like Trello were to treat collective users within a small business as a mobile data provider treats a family on a shared data plan, the result could be better for everyone:
• On the subscriber's end, users are able to derive more value from these sophisticated software packages and bring their extended teams up to speed on all projects and tasks. There is less headache over sharing credentials and less worrying about who is logged in when, etc.
• On the vendor's end, more small businesses and independent contractors sign up for premium packages because they're structured for their needs. This in turn would make vendors more money, but not only that – there would be no reason on their end to worry about subscribers "gaming the system" – a data tracking format would allow customers to pay for exactly what they need and allocate their resources in a way that works for their unique work tracks. If they run short on data or credits, they may then realize that it actually makes sense to upgrade to a more extensive plan.
And the usage/transactions model is gaining significant traction. According to Pacific Crest Security's 2016 SaaS Survey, the alternative subscription format is on the rise. 29% of companies surveyed cited usage and transactions as their primary pricing metric last year — up from 24% in 2015 and 23% in 2014. With per-user's lead shrinking each year (35% currently), we have a sneaking suspicion that number will only continue to rise in 2017 . . .  Trello and Atlassian would be wise to see the writing on the wall.
The short of it –
Many of us in Nation1099 are product design and user experience design junkies, so we're looking forward to the product innovations that will come about from Atlassian and Trello joining forces. But we especially hope they'll look at the future of how work is actually happening — in distributed, hybrid, fluctuating teams of freelancers, contractors and full-time employees — and in response, innovate on their pricing model.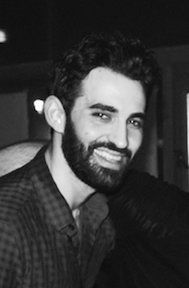 Ben Shanbrom is a freelance writer, musician, and copy editor who works with artists and clients within his native New Haven scene and well beyond (ask him about tracking drums in the studio where Europe recorded "The Final Countdown"). Ben is a tried and true "coffee rings on his notepad" freelancer, and wouldn't have it any other way.