Gina Horkey is a full-time business writer and virtual assistant who, like many of us, made a significant career shift in the last couple of years toward a work arrangement and lifestyle that better suited her personal needs and interests.
Horkey describes herself as a "married, millennial mama to two precocious toddlers" as well as a professional writer and webpreneur. Her migration from office warrior to digital maven might feel familiar in many respects to the indis in our readership, but it's exactly the kind of story we find most interesting at Nation1099 — exploration of the forces that drive us to pursue new horizons and the creative ways we make it all happen.
Related: The Future of Work Is the Future of Self – How the Work In Place Movement Is Supporting Remote Workers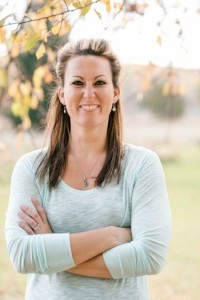 In her time as a burgeoning web consultant and virtual assistant, Horkey has created her own website and professional ecosystem, Horkey Handbook, and helps many indis find creative ways to expand the offerings and the profitability of their businesses.
What were you doing before you created a writing career for yourself?
I was no different than a lot of people reading this a mere two and a half years ago.
I was unhappy in my career (as a financial advisor) and, as the breadwinner, I didn't think I had much chance of changing that. So I "doubled down" on that career by enrolling in a professional designation program (the CFP or Certified Financial Planner), pitched a plan to buy in to the larger practice as a whole and . . . still didn't love it!
How did you decide to go all in on becoming a "webpreneur?"
Instead of accepting another 30 years of the same old, same old, I decided to turn to my trusty friend Google and find out what else there was out there. And lo and behold freelance writing for the web popped up.
"I'm motivated by goals – making money was just the measurement tool or end result of my goal to leave work behind."
I liked to write. And I was pretty good at it. Sure I wasn't a journalist by trade — psychology was my major in college — but I wasn't afraid to roll up my sleeves and get my hands dirty.
So that's what I did.
I started a freelance writing side hustle and within six months I was making $4,000 per month on the side of my full-time job. While raising two littles (although my husband is a wonderful SAHD) and all the other responsibilities of life. (There were A LOT of early mornings.)
What significant steps did you take during this growth phase?
It was always my goal to freelance full-time and change careers, not just start a side hustle and earn a little extra money — although you totally could if you wanted to.
Suffice it to say with the pressures of being the breadwinner for our family, there was a lot of pressure to succeed, which I used as motivation to reach my goals. I'm motivated by goals — making money was just the measurement tool or end result of my goal to leave work behind.
It was actually my goal to make $4,000 per month by year-end (of 2014). Being laser-focused on this one goal allowed me to concentrate on only the essentials —  pitching, completing client work on time, etc. — and I hit my goal a full two months ahead of schedule.
"In my career at the time, I was supporting the office in similar capacities in person, so I figured that I could transfer those skills easily online."
One of the things that allowed me to hit my goal early and feel confident in handing in my notice at work was landing my first virtual assistant client. The income was predictable, consistent and something I could more or less count on when each month began. Plus, my client was pretty cool (I still work with him) and has taught me SO MUCH about online business.
How did you manage this while maintaining a full time job?
I had limited time. I used to wake up at 4:30am (I'm a morning person, but had to drag my butt outta' bed on many a mornings) in order to get an hour or two of work in on my freelance business. I had negotiated a four day workweek with my office after having our first child, so I also had Fridays and would work some on the weekends too.
It was a bit like having two full-time jobs there at the end. But I kept focused, tracked my progress and concentrated on the light at the end of the the tunnel (i.e. my quit date). And through a lot of hard work and a little luck, it's worked out!
Also on this topic:  When Do I Start Freelancing Full-Time?
You offer a course on becoming a virtual assistant. How do you define this newer role?
A virtual assistant to me basically means contracting with someone virtually and exchanging skills for pay. So VA work can really encompass anything from the stereotypical data entry to bookkeeping, blog management, social media, writing, email management and more. We've actually identified a list of 125 services you can offer as a VA and get paid for as a part of the course we created, 30 Days or Less to Virtual Assistant Success.
What kinds of businesses need virtual assistants most?
I think small business owners, online entrepreneurs (which I call webpreneurs) and solopreneurs (businesses of one) are GREAT candidates for working with VAs. Since a VA isn't an employee, the client doesn't have to worry about benefits, employment taxes or even having a spot/equipment for that person to get to work. It's a great solution for any growing business that isn't interested in hiring a part or full-time employee!
"Don't let the fact that others are doing something already prevent you from trying. If they're successful, they've validated the market and that's huge!"
I knew that I wanted to break into VA work shortly after I started to freelance. In my career at the time, I was supporting the office in similar capacities in person, so I figured that I could transfer those skills easily online. I've found that most aspiring VAs do the same and repurpose current skill sets for pay, rather than having to learn new ones.
It just came down to spotting an opportunity, which I did in my email inbox of all places, and asking to be hired. And he said yes, so it worked out! I think the fact that I identified a specific need and presented myself as the solution is what helped me to land the job!
You view scaling and productizing your business as a major step toward a successful solo career. Are there some freelancers who should avoid the course platform?
Teaching does go hand in hand with course creation. If you have a hard time providing the right information and support to others to get their desired results, it's probably not for you. If it's just a matter of being a great teacher, but a terrible writer, that can be fixed or hired out.
Are there other things seasoned freelancers can do with their skills to generate passive income?
In my experience passive income isn't ever 100% passive. But there are ways to do work once and get paid on it multiple times.
Course creation is a great example of this, as is affiliate marketing and developing some sort of subscription service. All of them will take a bit of work upfront and are largely successful due to growing an audience, a loyal following and an email list.
Also of interest: 6 Fearless Steps You Can Take to Grow Your Consulting Business
For solos who want to try their hand at creating a course, how do you recommend starting? How do you make yours stand out?
Well, I think we all have unique experiences, a unique voice and other things that differentiate us from everyone else out there. Don't let the fact that others are doing something already prevent you from trying. If they're successful, they've validated the market and that's huge!
My best tips would be to put together a MVP (minimum viable product), pre-sell it as a beta (for validation) and then continue to make it better and raise the price over time. This is just scratching the surface, I know.
For more, check out a course that my friend Carlos and I created earlier this year, called The Course Course, and hop on the waitlist to get notified when it's next available.
Where are most solos getting off track?
They don't treat themselves like a client.
Instead of taking time each week (or at least each month) to work ON their businesses, they spend all of their time working IN them. Working on your business includes continued learning, marketing for new clients, passion projects and the like.
The best thing that you can do is to treat yourself like your very best client and carve out time to continue learning, get better at your craft, etc. And if you ever want to escape the "trading time for money" trap, committing time to working ON your business is key!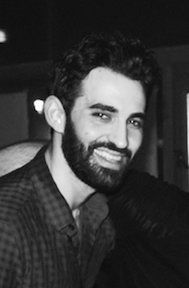 Ben Shanbrom is a freelance writer, musician, and copy editor who works with artists and clients within his native New Haven scene and well beyond (ask him about tracking drums in the studio where Europe recorded "The Final Countdown"). Ben is a tried and true "coffee rings on his notepad" freelancer, and wouldn't have it any other way.