If you've been a freelance web developer for awhile or already run your own successful web development business, you may be starting to think about the next step. You already solve complex problems for your clients by developing websites and managing other digital solutions. Why not reframe what you do and become a freelance web consultant?
Developing a web consulting mindset — and commanding the corresponding higher rates from clients — is more than just changing up the title on your business cards. It involves changing your approach from "practitioner" to "partner and advisor."
Web consulting builds on your existing web development business by using the skills you already have. But rather than only executing a project for client, you'll also be advising them on the best solution to their business needs.
Read more: Get More Freelance Consulting Jobs by Saying "No"
What does a freelance web consultant do, anyway?
The term web consultant encompasses a variety of potential services, from website design to SEO and marketing strategy. A web consultant may be brought in for a single project or be kept on retainer to act as an advisor as a client's business grows.
The main difference is this:
A web developer is hired to build a completed website to a client's specification.
A web consultant is hired to help achieve a vision around a client's web presence.
Often, the consultant is also a developer, though the primary value of their services are aimed at helping clients find the right solution — even if that solution doesn't include the consultant being the one to write the code.
As a freelance web consultant you'll need to go beyond web development skills and have knowledge in all major areas of websites including design, development, marketing, research and analytics. You'll also need to be a good project manager, so you can either handle these elements yourself or manage contractors.
For example, imagine a client is tired of their outdated website. As a web developer, you might simply rework the existing content into a more contemporary responsive website. As a web consultant, you might quiz the client on their goals for the redesign, make suggestions to help them meet those goals, then handle the web development yourself while contracting out the new logo design, copywriting, SEO research and PR.
Making the leap from a freelance web developer to a web consultant requires a shift in how you see yourself. You're no longer selling your skill set, you're selling your expertise. You're no longer just a coder, you're an educator and strategist. You're no longer just a service provider, you're now a business partner.
This shift in mindset will change how you quote your services, how you talk about your work and how you develop your network.
Get inspired: A Digital Strategy Consultant Describes Her Mid-Career Jump to Freelancing
Reframing your pricing
As a freelance web developer, you probably based your pricing structure on industry standard numbers like hourly rates and set project fees. But as a web consultant, your rates should be based on the value that you provide to your client.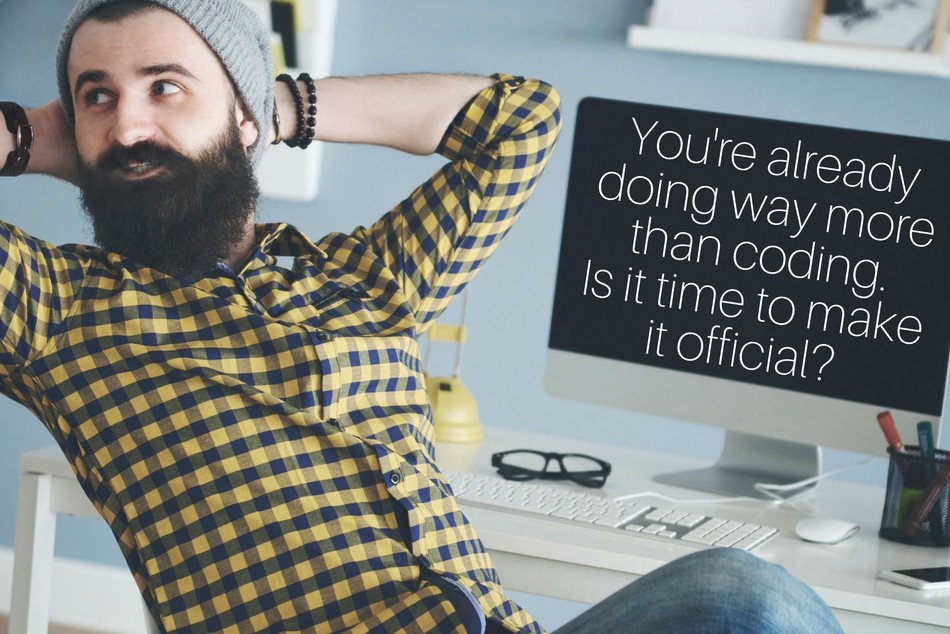 That's a completely different way of thinking for a lot of freelancers. Instead of charging an hourly rate or estimating how long it will take and charging a set fee based on that number, you consider what the new website's return on investment will be to your client.
If, for example, you believe your strategy and design work can help them realize a 10% growth in their business over the next year, try to get some solid numbers from the client. What does that 10% growth translate to in dollar value? Then, pitch your client a web consulting fee that equals a percentage of that growth and point out that the project will practically pay for itself.
Read more: Demystifying Consultant Pricing Models (Finally)
Reframing your past work
How do you demonstrate your expertise to potential clients? Start by putting your web consultant hat on and taking a look at your portfolio. Consider how you can reframe the work you've already done to showcase not only the skills you used, but also how you helped previous clients strategize or gain a better return on investment for their projects.
One way is to describe pieces in your portfolio as mini case studies. Rather than simply showcasing a client website and stating that you developed it, tell a short story about the client's business problem and how your development work provided them with a solution. Highlight any strategy you assisted with or suggestions you made.
Bonus points if you reach out to the client to get a testimonial or quick interview on how the project was successful. (Plus, this gives you a golden opportunity to explain that you're transitioning your business and ask for referrals from satisfied clients.)
Read more: How to Make a Great Consulting Website
Reframing your team
You may have been getting along fine as a solo developer for most of your career, but as a freelance web consultant your network becomes critical. You'll need a team of experienced people who can fill in the gaps in your own skills, or to whom you can outsource specific tasks you may no longer have time for.
This doesn't mean you have to start an agency and hire employees, however. This means building a network of trusted professionals that you can either partner with or hire on a contract basis.
Don't just think about your team in terms of the people that can work for you. As you grow your web consulting business, you may also want to find a mastermind group to act as a sounding board for ideas. This group of trusted advisors can be a powerful tool in helping you fully shift into a consultant mindset.
Ready to take the plunge? Check out our post on the best marketplaces for independent consulting jobs and get started finding your first clients.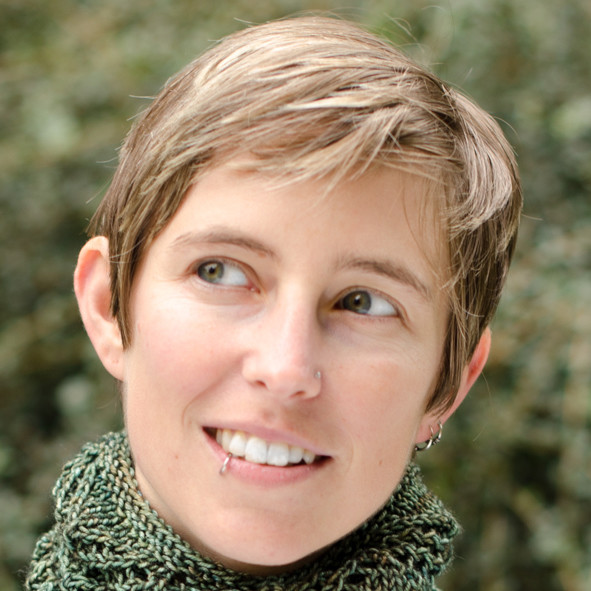 Jessie Kwak author bio
Jessie Kwak is a freelance writer and novelist living in Portland, Oregon. She writes for B2B brands in educational technology, SaaS and related industries. You can learn more about her work at www.jlkwak.com.