You would be a perfect fit, according to the recruiting ad's job description, but they want a new employee. You work for yourself, so you want them to hire a contractor instead. So how to approach this?
There are many reasons independent contractors eschew an employee relationship — from wanting to build a real client base and setting the stage for a long and prosperous self-employed future, to uncertainty about the new employer. This article will discuss how to get your foot in the door as a contractor and what to say in interview-type discussions with your prospective new clients.
More on this topic: When Do I Begin Freelancing Full-Time?
It's a good idea to watch recruiting ads at the many Internet job boards out there (e.g., ZipRecruiter, DICE, Monster). But remember the assumption here is that recruiters are not looking for 1099s but for employees. Because they are.
Or at least they think they are.
Make your pitch — and be clear about who you are
This is where your approach can make a difference. These ads require either an online or email response, so be upfront about your intentions. Get the recruiter thinking about the benefits of contracting you instead of continuing the long and risky process of searching for a new employee. I usually start with a cover letter saying something like this:
I just saw your recruiting ad for an accountant. But rather than take the time and chances inherent with a new employee, maybe it would be more effective to engage me as a contractor whereupon I could start on the most critical tasks right away. I could get things going, relieve some of the stresses, and perhaps your search to properly fill this important position could then continue in a more relaxed manner.
Most sites also allow you to post a searchable resume, so attach this too and make sure it's clear up front that you are special — you are coming in as a 1099 contractor. For example, the Objective (top) section of your resume may say "Specializing in financial and accounting projects as a 1099 consultant, including budgets, cash planning . . . ."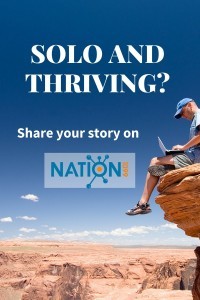 This approach is a numbers game, so the strategy is to send out a lot of these. Most of the time it won't work.
But sometimes the recruiter will think, "Wow this might be a great idea. It will take weeks to recruit an employee and get them through our hiring process, but this independent contractor can start immediately. And there are no strings attached if it doesn't work out or when the project is finished. We've got to get things moving fast so let's consider this!"
Close the deal by reiterating why they should hire a contractor
The next step will be a telephone call or on-site interview, and this will be the time to close the deal by reminding your new client about a few other points:
First, point out again that there is no long and complex hiring process here. You can jump in and begin immediately. Concerns such as background checks and references may be abbreviated too.
Remind your potential new client how much they will save — no medical, disability and other insurance, no payroll taxes, no severance pay, no paid holidays, no accrued vacation — and that's what justifies your higher rate.
Facilities expenses will be easier too. Contractors often bring their own computer and, in smaller businesses especially, that will be welcomed.
Once things get going, you may be able to do much of the work remotely, so there is less disruption in the office. Companies may then also save on parking. And in crowded workspaces there is less need for a new office or desk.
More on this topic: Can Freelancers Really Work from Anywhere? A Reality Check.
Keep it low pressure
Emphasize that the commitment is for only one narrow project, and when that ends there are no strings attached. Of course, during this time you will be looking to expand your work into new areas but no need to mention this now. Remember that this promising new client is under pressure to get moving fast on today's emergency. And you are the one that make this happen.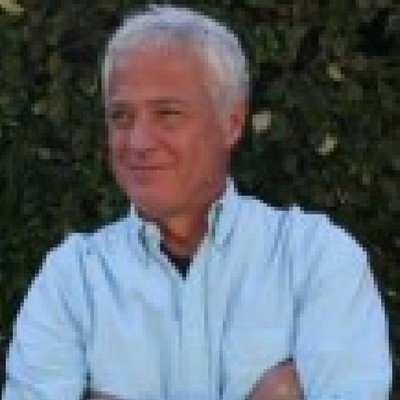 Joe Kennedy is the CEO of QB-LA QuickBooks Los Angeles, providing administrative and financial services to small businesses. A published business author, MBA and QuickBooks ProAdvisor, Joe has worked with start-ups and small businesses as an owner, officer, director, vendor, client and outside consultant. Contact him at jkennedy@qb-la.com or visit www.QB-LA.com.