Dejvid Knezevic is a freelance illustrator and designer from Slovenia. Over the years he has honed a unique style inspired by the concept of human thoughts and emotions conveyed in a visual environment.
Tell us about your freelance illustrator services. What's your niche?
My specialty is illustration work in a very specific style — ink illustrations finished with digital elements.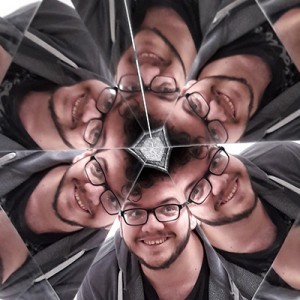 I always look for a story in a piece of artwork. I find them to be most important, so every art or design piece has to have some symbolism, some concept or story behind it.
I find that to be the most significant thing in any project: the better the story, cause or concept behind it, the better the final results.
What are your freelance clients usually looking for?
My clients usually look for my specific style of work, which is a highly-detailed black and white ink illustration, usually made with stippling, which is then enriched with digital media. So I usually get commissions regarding portrait work, various posters, book covers, etc.
What are you doing to stand out to prospective clients?
I guarantee that whatever I create for them will be multi-layered,. That's what I tend to go for.
I love symbolism, the language of semiotics, and I love how the simplest design can have several things happening at once which might not be plainly visible. These kind of things excite me greatly and that's what I always attempt to capture in my work.
What are some methods you use to grow and acquire more business?
Usually social media and word of mouth.
What are your plans for making freelance illustration a full time venture? How will you know you're ready?
I definitely plan to make it full-time. I'm just out of the university where I studied visual communications, so now I'm focusing on having as many freelance projects as possible in the field I enjoy most, which is illustration and design.

What are some mistakes you made early on?
Waiting to be inspired. I didn't work enough, I just waited for a lightbulb moment. I've come to realize the more I work, the more I illustrate, more ideas I have, more things to create, more things to express.
Can you share an example of a client relationship that went well?
A relationship I have with a local youth center. I've worked with them on several projects and the key to successful, fast and efficient projects are clear instructions, knowing what they want, what I want and maintaining a relaxed atmosphere when communicating.
When do client relationships not go well in your experience?
When the idea of what needs to be made is unclear. If the client just has a vague idea of what they want, that can quickly get complicated and it becomes a bigger workload for no reason.
What are you planning to do in the next year to grow your business?
More projects, different projects, working with different people on different things — basically just making my presence known and expanding my client list.
Do you ever work with other independent contractors on projects?
The key is just good communications, clear ideas, clear directions and a clear end-goal. If everything in the beginning stage is well thought-out and well conceived, it will most likely go well.
Also, very important, maybe more than anything else, is a good relationship with the team — a relaxed environment with no tension.

What observations do you have about how the gig economy is trending?
It's a good way to spread out, have a rich CV and gain really versatile experiences. It can also be a lot of fun. There's a lot of learning there and a lot of venturing outside of your comfort zone, which usually leads to greater creativity.
The down side can easily be the financial end — not having a regular income if you're in between gigs. Makes it a lot more difficult for personal life, creating a family and things like that.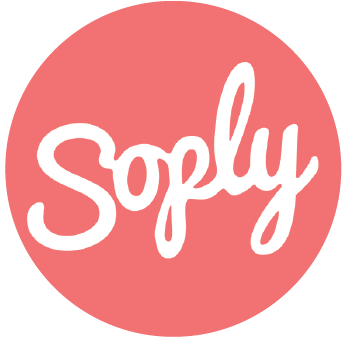 Soply
This profile was developed in partnership with Soply, which provides a virtual creative workforce, supplying job opportunities to animators, designers, illustrators, photographers, and videographers worldwide.
Soply supports freelancers to find and book jobs, get promotional opportunities, and securely process payment. Sign up for free to get hired.