In August, a tweet from Mike Mierendorf caught our eye: Day 1 of being an independent consultant begins. Of course, we at Nation1099 were intrigued. How would Day 1 go? And Day 2? And Month 1? And Month 2? So we gave Mike a little time to get his hands dirty before asking him about what's it like to be new to the gig economy.

Mike's background covers a wide swath of creative and business endeavors. He graduated in 2006 with a BA in print journalism and a minor in modern history from the University of Wisconsin, Milwaukee. His first job was actually at The Onion in Milwaukee (as an events manager), then the headquarters in Chicago (national sales planner) until early 2010. He then enjoyed a period as a professional wedding and portrait photographer before briefly becoming at database communications specialist.
In August 2016, Mike made the jump to independent contractor, enabled in part by a stable contract as the content director for KB Branding. So far, he is loving the return to more creative professional endeavors and seems to have no trouble staying very busy.
You've got a pretty diverse background. Can you give us a quick rundown on your specialties?
Before graduating with a degree in journalism, I actually studied filmmaking and film studies. Turns out that while I was doing that, I also started writing music reviews for the school paper and stumbled into my love of writing.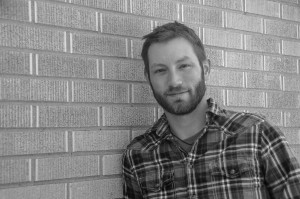 That eventually led me to switch majors and focus on journalism. Admittedly, my background changed pretty quickly on me when I was able to translate an internship with The Onion into my first job out of college. That decision set me on a path of professional connections that ten years later would lead into tech heavy work as a Salesforce Administrator for Columbia College Chicago.
I fueled my creativity by staying active as a freelancer. Social media editing for the YMCA of America, web content creation for other small businesses, blogging and writing my first novel. Oh, and always shooting photos, whether it was for professional or personal passions.
You're very new to the gig economy. Briefly describe your services and your target clients. What's your niche?
I'm currently contracted with KB Branding, but continue doing social media editing with YMCA of America as well. My contract with KB Branding is serving as the Content Director.
When searching for new clients, I'm proud to offer social media consulting, website redesign and evaluation, content creation and overall digital marketing. The clients I've worked best with, and enjoy working with the most, are small businesses who desire to excel in their local market. They are enthusiastic to market themselves, but maybe aren't aware of all the options available to them or don't have the time to run a business and market it.
When and why did you decide to go independent?
Simply put – passion and creativity. I'm still young (32), but found myself grinding out the day in a job I wasn't excited about. With the support of my incredible wife, I took the jump to be independent when I was offered a contract with KB Branding.
When did it become a viable business rather than just a sideline?
Only recently. KB Branding is providing me with near-full-time work, however, the odd hours are more than enough to take on extra work and support my family as needed.
Are you planning to work with other independent contractors?
Absolutely! As I'm still new to the game, I haven't had the chance to really market myself as independent yet, but am excited to do that in the very near future.
What do you anticipate being your biggest challenge as an independent?
Stability. Thankfully, my two clients at this time are providing me about 35 hours/ week, which is already positioned myself as making more than my previous full-time job. However, knowing that it's contract to contract, I am pushing myself to really demonstrate my value. Hopefully, I'm continually contracted out, as well as creating valuable work for my portfolio. My second challenge is probably figuring out taxes and business expenses!
Want more on that? The Freelance Tax Primer — Self Employment Tax and Estimated Taxes
What are you most excited about?
To be excited about what I do again! A little over a month into being independent and I have yet to feel bored. I find myself coming up with ideas on the fly, adding them to Evernote and kicking them into gear the following day.
What are some ways you distinguish yourself?
I'm so new at this point that I'm not sure what will be my defining skill. It may seem foolish to say, but I think being honest with myself and others regarding that is important to transparency. My portfolio, while not huge, still demonstrates a strong understanding of modern techniques to defining brand and web presence.
What methods might you use to grow and acquire more business?
Ideally, I'd really introduce myself on a local level. I live in such a radical neighborhood with so many incredible small businesses that I think there are a few I could offer my services to. Getting to know owners in the neighborhood not only is great as a personal desire, but it could be a nice way to open doors to future business.
How do you keep yourself focused throughout the day — do you have any special rituals or habits?
Lately, I've been using a combo of an app called Tyme2 for tracking hours for different clients, as well as an app called Pomodoro Time. When my pomodoro timer goes off after 25 minutes, I take a short break to stand-up, walk and or stretch before crunching out the next task. Tyme2 is a great app that can be divided by client (category), then broken down by project and again by task. I select the task I'm working on, then a timer runs until I switch tasks.
It's been great for billing as it also exports timesheets, marks hours as billed when exported and you can update them to paid once the invoice is paid. I'm a big fan.
How do you map out your day?
I'm very much about organization. Besides Tyme2 and a pomodoro timer, I've got a whiteboard mounted next to my desk for quick reminders, a notebook open on my desk, and I use Trello to help me keep track of bigger projects and tasks for each. That combo has been working great for me.
What is the first thing you do at the start of your work day?
I like to take stock of my daily to-dos, update them as necessary and evaluate what the most efficient way to tackle the day's challenges are.
How would you define a good work/life balance? How do you maintain it?
This balance is really important to me. As a father to a young family, I value my time with them. It's my top priority. I work hard during the day so that I don't have anything pressing on my plate when it's time to play. However, I know that sometimes things are going to come up, and when that happens, I've got an amazing wife who understands and supports me.
Denver, and Colorado for that matter, lends itself to a healthy life/work balance, and that reversal of words is intentional.
On this topic: Don't Take Your Laptop to Bed: Work-Life Balance for the Solopreneur