Plenty of digital ink has been devoted to the question of whether the solopreneur or freelancer is inherently a lonely role. It's been an interesting emotional unveiling to see a number of professionals come forward with their feelings on this topic and also offer insights on how to beat the solo blues. Speaker, author and journalist Minda Zetlin captures the sense of creeping isolation very well in this informative piece she wrote this past year for Inc.
"I was thrilled to be my own boss," she says. "But as I sat in my apartment staring at my computer, it just seemed so very . . . quiet. It took me a long time and a lot of experimentation to learn that being on your own as an entrepreneur doesn't have to mean being isolated."
This gets to the root of a major theme we frequently explore at Nation1099 — that going solo doesn't mean you go it alone. One of the best ways to harness your potential and expand your network is to take a coworking space. But choosing a coworking space shouldn't be a rushed decision. Naturally, there are many options available and a lot to consider when shopping.
Related reading: The Future of Work Is the Future of Self: How the Work In Place Movement Is Supporting Remote Workers
Can you visit and try it before signing?
The best way to get a feel for a coworking space is to spend a day in the life and see how you fare. Many co-working spaces, like gyms, offer one-day visitor passes. That way you consider if the space is too noisy for you to focus. Is there minimal interaction between coworkers? Do the chairs seem as if they were forged in the fires of hell for the sole purpose of giving you chronic lower back pain?
. . . Or does a pleasant buzz of communal productivity energize the space? Perhaps the comfortable furnishings appear laid out to encourage collaboration. Many you even will meet the first of many people you could collaborate with somehow in the future. There are many factors that don't immediately come to mind until you've taken a stroll and seen how it feels.
What is the clientele like?
For many solopreneurs, this ranks at the top of their priorities when choosing a coworking space. And it makes sense — Patrick Clark of Bloomberg called them "an expensive cure for loneliness" in an article on costs of coworking spaces last year.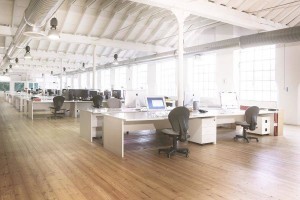 While Clark certainly has a point in his interpretation of the booming and sometimes quite costly industry, the networking and morale boosts that come from working around other impassioned independents can catalyze greater productivity and even new work via the new connections you'll make.
Freelance iOS developer and coworking enthusiast Ashok Amaran says in his blog, "A coworking space will be filled with inspiration, ideas, support, motivation and people willing to help one another succeed at whatever they're doing. There are people who will show you how to grow your businesses, how to monetize your blog, how to market your products and even help you find clients that need your services and expertise. It is truly invaluable to those seeking to pursue a living outside the 9-5."
Sounds a little like our mastermind group, huh?
How much is it and what are you getting?
Coworking spaces vary greatly in size, location and amenities, but generally a standard shared desk will cost you between $200 and $350 a month. There are certainly more luxurious options available like single offices that will cost you closer to the $700-$1000 range, but these cut you off from much of the networking potential that exists in these spaces.
Some shared offices are more expensive by virtue of their locations in trendy neighborhoods with vibrant bar scenes and nightlife. That can be nice once work is done but stop to consider — will these features inspire you and serve as a nice break, or will they distract you? Sometimes less is more.
If you're having a hard time finding some options, websites like The Coworking Wiki, ShareDesk and Desks Near.Me can get you started browsing coworking spaces in your area.
Do they have the resources and accessibility you need?
While a small desk may be fine most days, perhaps you need to meet with clients or have team huddles to strategize with your fellow freelancers. Do they have closed conference rooms accessible to their coworkers?
Also is it open 24/7? While for work-life balance purposes I wouldn't recommend making a habit of "showing up to work" at midnight, having the freedom if necessary to get work done for crunch deadlines in a quiet and focused environment is a definite asset.
Know how you work best and the factors you need for optimal results
While kegs, table tennis and a big common room might be enticing perks when choosing a coworking space, these features may not be the most conducive to your high productivity. Remember your distraction triggers and gauge whether the sleekest coworking space will actually be the best coworking space for your needs.
Don't forget you are paying to be there, not to crown yourself the undisputed foosball champion. Choosing a coworking space means finding a home base for your work — to expand your personal network and give you a formal place in which your independent business can thrive.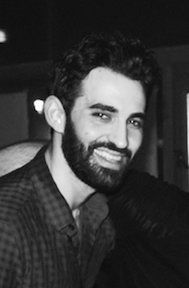 Ben Shanbrom is a freelance writer, musician, and copy editor who works with artists and clients within his native New Haven scene and well beyond (ask him about tracking drums in the studio where Europe recorded "The Final Countdown"). Ben is a tried and true "coffee rings on his notepad" freelancer, and wouldn't have it any other way.