Solopreneur Jayne Heggen knows the power of asking hard questions. They are essential, she feels, in guiding clients through the chaos and helping them stay on the path to success. That's the purpose of her consultancy, the Heggen Group, which relies on an evolving virtual team to serve her clients. These are approaches for which Heggen's own career — with time spent in music and gymnastics as well as roles in accounting, process design, operations and marketing — has uniquely equipped her.
As CEO of her own consultancy, Heggen designs and implements practical strategies for the operations of businesses ranging from small companies to mid-cap Fortune 500 firms. This vantage point has taught Heggen how many of the tools and methodologies common in major businesses can also be used by independents looking to grow their own businesses.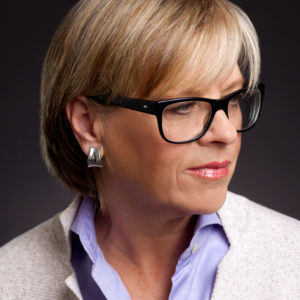 Heggen shares more about that view below. And don't miss the end where Heggen mentions how she'll soon be launching a service that 1099ers will be very interested in.
Can you briefly describe what you do?
My marketing and advertising operations consulting business focuses on clients' critical challenges and opportunities: organization, operations, transformation, talent, relationships and financial compliance across all media channels and disciplines. Fully understanding the underlying processes that support business issues and opportunities is the core of everything I do. I am a solopreneur. Heggen Group is a virtual team of credentialed colleagues and consultants that I bring together as necessary for client contracts. I either know them directly and can vouch for the quality of their work or they have been recommended by trusted colleagues.
More on this topic: When Should a Consultant Hire Subcontractors?
Can — and should — a freelancer use the same strategy mapping tools your Fortune 500 clients use?
The business model canvas is a great tool. Much like blue ocean and other strategy mapping tools. After the initial flurry and excitement around these mapping tools, I found that clients typically lost interest when the effort required was more fully understood.
What kind of effort is required?
The simple answer, it depends. To create a business model canvas you need to have full understanding of the underlying business processes that generate the data necessary to populate this model.
The need for a team of virtual consultants is rapidly being replaced by the need for virtual teams.  
For organizations that have their process mapped and data reporting dashboards in place, then consulting to provide customized scenarios is a value add.  For organizations that do not have these critical tools in place, they need to be built before any type of business model mapping can take place.

More on this topic: It's the Content! How to Write a Business Plan for Your Consulting Career
What is the payoff for investing this time?
The business model canvas is the roadmap for coming to agreement on a company direction.  The payoff is implementing the recommendations generated from the mapping effort.
You are actively developing a virtual outsourced agency system and method designed to "reset" the approach for how agencies deploy and manage creative talent. Can you tell us more about this?
My process utility patent is driving how technology and the IoT [Internet of Things] come together to create on demand an entire "agency" to meet client marketing & advertising solution needs, for a specified period of time. The model is geared to solopreneurs, contract SMEs and credentialed freelancers. Said another way, this will not be a place to look for a job.
When will you launch?
Launch is anticipated in 2017. Betas are currently in place at a more manual level — Heggen Group LLC is the first beta.
Do you see a role for 1099ers — freelancers, independent consultants, solopreneurs — in this?
Absolutely. The need for a team of virtual consultants is rapidly being replaced by the need for virtual teams. The patent is the basis for building virtual teams to meet this new demand.