The great thing about Nation1099 is the variety of freelance roles in the growing gig economy and the variety of experience. We've profiled people who are new to freelancing and people who coach freelancers on growing their businesses. In this profile, we're lucky to get insights from a digital strategy consultant who went independent mid-career after building a solid foundation of client work.
Lisa Wagner has nearly two decades of professional experience in web management and digital strategy working on the challenges of effectively implementing websites and marketing technology for businesses of every size. Via her consulting practice Xinnia, Lisa works with clients on website strategy, user experience, digital marketing and information design.
Prior to Xinnia, Lisa built and managed websites at Puppet and Intel. Her work building and rebuilding commercial sites has been experienced of hundreds of millions of website visitors worldwide.
In this interview, Lisa shares what she has learned about pricing, working with teams and managing client relationships as a freelancer.
Tell us about your digital strategy consultant work. What's your specialty or niche?
I help my clients solve tough website problems — more accurate measurement, effective operations, future-proofing, scalability and looking past the glamorous trends in visual design and marketing technology to get to the solutions that will truly help their business grow.
What are your consulting clients usually looking for?
My breadth and depth is an advantage when they aren't even sure what problems they have, because I can help with almost every aspect of website planning, from design to structure to development to content to administration to analytics.
Some of my clients are new businesses wanting to set up digital platforms effectively from day one, others are established companies struggling with digital transformation or a pivot into a new area of digital marketing.
How do you try to set yourself apart from other professionals they have to choose from?
Compared to a specialist — a web designer, a developer, a UX designer, a marketer — I cover more ground and have a more comprehensive approach. I understand how all the pieces fit together. Even other seasoned consultants tend to specialize  — in architecture or marketing technology or acquisition.
My versatility stands out, especially since, even as a generalist, I have a pretty deep understanding of the work and can get down to brass tacks where necessary.
I can talk version control with developers, security practices with sysadmins, brand theory with designers, user research with UXers — that ability to descend from 50,000 feet down to the ground and then ascend back up, as needed. My clients tell me they have found few people who can do that.
What kinds of business problems are your consulting clients trying to solve?
I'm not very drawn to shiny objects. I help clients cut past the hype and get to the solutions that deliver real business value, not vanity metrics, not fluff.
I think very operationally. It's not enough to build a new functionality or design a new site. How are you going to run it day to day? What are you doing during this redesign to make the next one run smoother? Do you have workflows, documentation, processes? What problems can we solve, but also, what problems can we prevent?
Some digital strategy consultants like to deliver work that makes them indispensable. No one else understands it, so you'll have to bring them back again and again, for updates or the next phase.
That's not my style at all. It's my preference to implement work in a way where they don't need me to come back. I do this because it's the right thing to do, but it also builds trust, so that they hire me back in the future because they know I will give them what they need, not what I want.
How do you acquire more consulting business?
100 percent of my new business comes either through my existing contacts or referral. Making sure my network is up to date on the kinds of work I'm doing and problems I'm solving has been key.
So has forming partnerships and alliances with other consultants in adjacent disciplines. We refer each other for work that is not quite a fit, or combine forces on complex projects.
Related reading: Building a Virtual Team To Serve Clients – Advice From An Agency Operations Expert
What was your turning point moment going full-time as a freelance consultant?
This kind of work was not viable as a side-hustle. It requires high availability and flexibility and isn't compatible with a day job — especially since day jobs in my industry are not exactly 9 to 5.
My turning point moment was when my personal finances and my personal life lined up to offer more flexibility, while I had also developed enough connections and variety of experience that I had confidence I could build my own practice.

What observations do you have about how the gig economy is trending?
I think it's continuing to trend upward which I'm thrilled about. It is not for everyone. Some people need to work in a more structured environment, some can't handle the unpredictability, some don't have the business skills — sales, pricing, finance, client relations.
Related reading: Demystifying Consultant Pricing Models
In the US, the Affordable Care Act made it possible for a lot of people to get independent health insurance who otherwise could not have and that is a significant factor. In this country at least, this trend is going to be impacted by what happens there.
I'm seeing an increase in people, like myself, going independent mid-career, after putting in many years in a corporate environment or at an agency and deciding we've done enough of that.
Is it a good way to build from the beginning? I do know people who have freelanced their whole careers, and the biggest downside there is they haven't had a chance to cross-pollinate with other experts and develop an understanding of how larger organizations work. Those are the people who think clients are acting crazy, when those of us who have worked client-side just see clients acting like clients.
I do know people who have freelanced their whole careers. Those are the people who think clients are acting crazy, when those of us who have worked client-side just see clients acting like clients.
What are you planning in the next year to grow your business?
I want to improve my client mix  — get a solid blend of short, medium and long-term work, big, medium and small size projects, and be doing the things that I personally do especially well.
There are plenty of web designers and digital marketers in the world, whereas I want to help people make their websites work harder and run better.
What would you advise your younger self about growing a consulting business?
I would have advised my younger self, when she was still working on the client side, to be less constrained by the experience she was getting through her work.
It's hard when you're working a demanding corporate job to carve out any extra time, but if I could have stayed more current on the tools and technologies that we weren't using at my own company, I would have had less of a learning curve when it was time to broaden out.

What are some mistakes you made early on?
Overthinking the money, worrying about the short term instead of the long game, worrying in general.
It also took me a little time to get out of the habit of thinking of a client as a manager. I'm the boss in my business, and my clients only care about their work getting done.
How do create a good business relationship with your consulting clients?
I only work with clients where there is mutual trust. One of the biggest advantages of consulting instead of working in-house is you don't get second-guessed as much. You're there because you know what you're doing.
I maintain a poised, confident demeanor and a calm voice. Not arrogant, just an expert with plenty of helpful things to say. They recognize that, and they listen.
I also make a very deliberate effort to keep boundaries between me and my clients. They don't need to know when I'm traveling or on vacation, or sick or working creative hours, or how many other clients I have, as long as I structure things so I can deliver what they need when they need it.
When do consulting relationships not go well in your experience?
Overall I've had pretty good relationships with all my clients. There were a few times where people got too demanding. It was challenging to maintain boundaries while maintaining the relationship. Sometimes an agreement was more open-ended than it should have been and I spent more time than I was being fairly paid for.
I see all of that as lessons learned, the trick is to not let it happen again.
Related reading: The Beginner's Guide To Getting Upfront Payment From Freelance Clients
What do you hope to learn more about or get better at in the next year?
Digital doesn't hold still and I have to continue to stay on top of what's happening in the industry, which is a lot when you cover as much ground as I do.
I'm also always looking for ways to be more efficient and to better shift how I spend my time, depending on the current priorities. Sometimes you just have to deliver the work you've sold, sometimes you need to focus on bringing in new business.
Sometimes you've got to carve out time for just to breathe. That's the biggest difference between in-house and freelance for me, and I'm still getting the hang of it.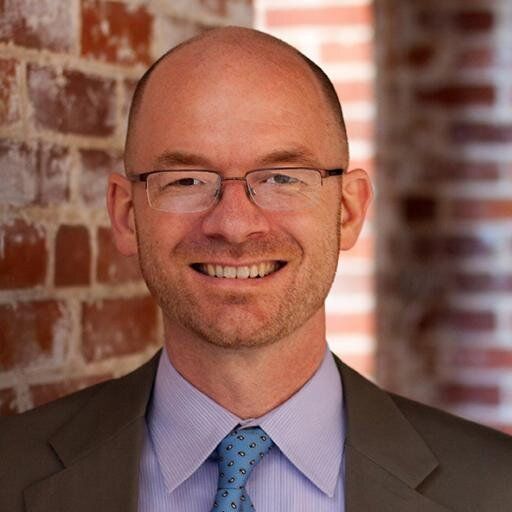 Robert McGuire
Publisher of Nation1099
Robert McGuire is the owner of 
McGuire Editorial
, a content marketing services firm specializing in B2B and tech startups.