It's not unusual for one self-employed individual to hire another freelancer to work for them. A business coach may hire a virtual assistant or a blog writer. A writer might hire a website designer to create their website for them. But let's talk about something more collaborative — about actually being freelance partners. Increasingly, independents are finding that two or more freelancers can benefit from coming together for a client whose project requires a variety of skillsets to complete.
Consider this scenario:
A freelance writer is talking to a client about writing the copy for a new product landing page. The client asks if the writer can design the page layout as well. Webpage design isn't in the writer's wheelhouse, but the freelance writer has independent website designers in his freelance network that he can call on.
So the writer says yes — yes, he can design the page layout as well. Because he knows if he says no, he's taking the chance that the client will look for a different freelancer who does do both.
The client is happy to keep the project moving forward without the hassle of looking for another provider. The freelance writer connects with a web designer to collaborate with him on the project.  Both freelancers have gained more work and the client gets his full project done with less hassle.
Pros of Being Freelance partners
The pros are obvious. The broader your skillset as a freelancer the more work opportunities will be available to you. However, being a jack-of-all-trades isn't always the best way to get more work. Collaboration with other independents who have complementary skills can open more opportunities without you having to master new skills.
As you develop collaborative relationships with other freelancers, they are as likely to draw you into their projects as you are to bring them onboard for your own. Collaboration doesn't have to be limited to two freelance partners, either.
"With some projects, it's a whole team of freelancers working behind the scenes," offers Sue Anderson, a content writer and owner of Triumph Communications.
A new sales funnel project for a client might involve a writer, a social media manager, a graphic artist and a web developer. The collaborative team effort could begin with any one of the players, the social media manager, the graphic artist, writer or web developer, whichever one has the client contact. "Do that a few times, and you'll build a team of go-to freelancers you can pull in for the next project," Anderson says, "And the group effort benefits everyone involved — especially the client!"
In essence, collaborating with other freelancers expands your potential client base in two ways:  First, it enables you to take on assignments where a client is looking for multiple skillsets, something you couldn't do on your own. Second, it gives you opportunities for work through the sales funnels of the different freelancers who have collaborated on your projects.
The Pitfalls of Freelancer Collaboration
More work for everyone involved sounds great, but every business relationship has a potential downside as well. Collaboration means that your work becomes intimately connected with another person's work.
In the best scenario, both (or all) of the freelance partners will deliver top quality and the pieces of the project will complement each other perfectly. If that doesn't happen, then one person's work may be devalued by the lesser quality work of the other freelancer. Being selective regarding who you collaborate with is critical.
Grant Bolton is a voice-over artist who regularly collaborates with video production freelancers. Their work truly meshes together into one product; if the videographer doesn't do a good job on his end or Bolton's voice over isn't up to the client's standards, everyone will end up looking bad.
Some collaborations are done with a target market in mind, rather than a specific client. Bolton, for example, is working with another freelancer on developing an app. Bolton is providing the creative thinking pieces and the other freelancer is working out the technical aspects. "Being able to bounce ideas off one another and knowing that no one is the 'hiring boss' really helps keep us open, honest and free to pitch really good and/or terrible ideas," Bolton says.
But there is a downside to this unofficial partnership. "Since we don't have any monetary attachment to this project yet, there is a tendency to have very flexible deadlines."
Making It Work
In any kind of business relationship, a big key to success is clear communication of expectations. Generally, the freelancer who has initiated the contact with the client will, in essence, serve as the general contractor on the project. Other freelance partners who contribute their talents are then essentially subcontractors, unless the client agrees to do separate contracts with each of the parties involved. Whatever the case, clear terms for the scope of work and payment schedule should always be written out in contract form to avoid misunderstandings between the parties.
More on this: Worried About Scope Creep? Keep the Contract Front and Center
The Freelancer's Union recently released their Freelancing in America: 2016 report. It shows a growth of two million independent workers in the U.S. since 2014, with the 2016 total reaching over 55 million Americans working as freelancers.
With this continued growth of independent workers across a broad spectrum of industries, collaborative contracts — including those in the digital space — are bound to increase. Being independent doesn't have to mean working alone.
Are you involved in a partnership among independents? We'd love to hear from you!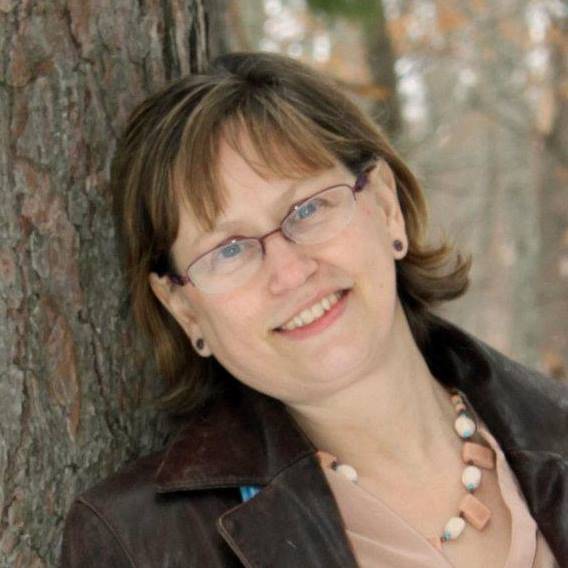 Kathleen Krueger has been a freelance writer since 2011 and is the owner of Crafter of Words LLC, a copywriting service that provides B2B and B2C content to business, marketing companies and website designers. She has a passion for connecting with and encouraging freelancers, especially those in the writing community. She has taught workshops and spoken on freelance writing in a number of venues. Kathleen can be found through her business website CrafterofWords.com, her personal website KathleenKrueger.com, and on social media.