The online job market is one of the most useful tools the modern freelancer has for securing a steady workflow. In this article we explore what we believe are the best freelance websites currently available and recommend many of our new favorites for professionals of all specializations. We also detail important considerations concerning each resource. 
If you've made it to this page, you're probably well aware that the online marketplace is currently one of the most essential tools an independent has in their arsenal.
In fact, in a recent study commissioned by Freelancers Union and Odesk, 69 percent of self-employed workers say new technology has made finding gigs easier. Freelance websites and job boards have blown open the gates to consistent or steadier income for non-traditional workers of many backgrounds.
But if anything, the modern freelancer has perhaps too many options! We have so many resources to choose from, build a profile on, network within and apply from that the self-employed professional faces serious option paralysis from the get-go.
In response, we've assembled a clear and critical list of "must-check-out" freelance websites for the independent contractor.
Also of interest: How To Make an Online Portfolio That Gets The Gig
The Big Ones:
When you think of freelance websites, these are probably the heavy-hitters that come to mind. Most of these websites have been around for many years and have very active buyer and seller bases. There's a lot of competition, but also a lot of work to go around for freelancers that make the extra effort to stand out from the pack.
Upwork — "The basic utilities"
The grand successor to Odesk and Elance, Upwork offers a fairly standard approach to snagging online jobs.
With over 10 million users, 3 million jobs posted annually and 1 billion dollars worth of work done each year, Upwork is one of the biggest freelance websites around. Users search for desirable gigs and bid on them with a competitive rate (paired with their qualifications, which potential clients see). After a member secures and completes a job, Upwork takes its variable commission and the client pays the freelancer's hourly fee or project rate.
The site features an intuitive and well-organized user interface and communication system as well as a relatively high number of hourly gigs and various certification tests that are free to all users.
However, there are some limitations to Upwork as a free user, such as a finite number of application bids per month, which can be expanded via the $10 monthly fee. Customer service can also be somewhat slow when handling inquiries and there can be a bit of lag in their payment processing.
Be wary of, but do not get discouraged by, bottom-dweller clients looking to get hard work done for pennies on the dollar. Don't give them the time of day.
Freelancer — "The á la carte menu"
Freelancer is a longstanding and respected presence in the online job market, as well as one of Upwork's biggest competitors.
The veteran freelance board offers a wider resource base (15 million users, 7.4 million annual jobs, 2.2 billion dollars in work done yearly), but at a few costs. Freelancer is more limited in its free features than Upwork, and it offers users premium plans that range up to $199 annually. Despite its greater reach, there is also far more competition for jobs, with many independent workers competing from international territories.
Freelancer's commission sits at 10 percent.
Guru — "The wise old sage (who's a little past his prime …)"
Another very solid platform that uses the familiar bid system. Guru is a bit smaller than the aforementioned job aggregators but still has a fairly high ratio of candidates to gigs — meaning quite a bit of competition.
While the site's job notification features and general ease of use are great, you might have to look a little harder to find the right gigs that really bring in the cash. Conversely, Guru's commission is lower and varies from 8.95 percent to 4.95 percent depending on the user's membership level.
Flexjobs — "The pay-per-view option"
Paying just to explore job listings leaves a bad taste in the mouths of many freelancers, but as far as monthly subscriptions go, Flexjobs can give you some significant bang for your buck.
Depending on your plan, the monthly cost can range from a high of $15, to a low of just $5, if you take the yearly subscription. The average listing is of higher quality than those on many comparable websites, and the robust search features let you preview the job landscape before committing to a subscription.
One thing to keep in mind, however, is that not all listings on Flexjobs are telecommute. If this matters to you (it probably does if you're a 1099-er!), then make sure you specify this in your searches.
Speedlancer — "The Uber of freelancing"
In this case, the Speedlancer brand actually uses this description!
Speedlancer takes a lot of the time-consuming processing out of freelancing by offering clients discrete services at predetermined rates. Speedlancer's unique hook is that their workers complete many of their services within just a few hours. The fast, streamlined system works well, but gives members limited control over their pricing.
PeoplePerHour — "The packaged service"
PeoplePerHour is a bit more traditional in its format — a huge lot of jobs are up for grabs across numerous professions and skill levels (entry level, intermediate, expert), and freelancers can pitch their rate and services to whomever they please. Pitches are generally limited to 15 a month, with freemium credits available for purchase.
"Hourlies" are where things really get interesting though. You can think of these as packaged services much like those sold on Fiver, except you can promote them to a client base that will be receptive to paying you a whole lot more than five-bucks a pop.
The commission rate comes in at an agreeable 15 percent.
The Exciting Newcomers:
2017 is a very exciting year for new presences in the project-based niche. These platforms represent a new breed of more selective, seller-focused marketplaces that bring fresh ideas and opportunities to a hungry talent market. They may not be as big as the names mentioned above, but that certainly isn't all that counts. The best freelance websites in 2017 are the ones that offer innovation, specificity and quality to users on both sides of the aisle, and in that regard, the choices below definitely deliver. Don't sleep on these!
Work Market — "The one with the slick app"
Work Market is one of the new "for-everyone" project markets we're most excited about. The platform boasts project offerings for a very wide array of disciplines and is one of the few freelance websites that currently offers a responsive mobile app (Work On-Demand) for browsing gigs on the go and processing payments right at the close of projects, regardless of whether the client ultimately pays for the work (for a small fee).
Coworks — "The lightning rod"
Coworks is a free platform that allows creatives to put themselves and their portfolios in the public sphere, much like they would on LinkedIn, but instead of collecting generic recruiter messages, Coworks' recruiters match users up with gig opportunities that fit their abilities and preferences. The 12 percent commission is also competitive within the industry.
Businesses can directly approach users with curated project proposals that users can either accept or refer to friends. And heads up on the referrals — according to their website, the average referral fee is $1500.
Konsus — "The steady stream"
No proposals; just an application — this is the general idea behind Konsus. As many of us who have used freelance websites and job boards in the past can more than attest to, applying for project after project can be exhausting and drain us of the time and energy we need to actually do the work we're hired for.
Konsus gets the vetting step over with right at the beginning of the membership process and then affords approved applicants (which the site claims to be a slim 2 percent) a steady stream of job opportunities that they are free to claim as many or as few of as they like, whenever they choose.
It's a novel idea and one that offers a potential solution to an issue freelancers have dealt with now for many years. One caveat, however, is that Konsus uses fixed hourly prices that cannot be adjusted.
Working Not Working — "The creative's sanctuary"
High quality clients . . . no commission on payments . . . do we have your attention? Working Not Working lives by their mission statement — "WNW was started by creatives and we look after our kind."
This invite-only freelance marketplace is a slick and impressive-looking project board that grants its thoroughly vetted 10 percent of applicants access to a number of perk-laden projects with no "behind the scenes" costs.
Working Not Working is highly selective, but well-worth the effort if you have a portfolio that you feel speaks for itself.
Simbi — "The talent swap"
Simbi is a little different from the rest — while it will not "rake in the bucks" for you so to speak, the new "talent as currency" marketplace offers members an interesting twist on the standard job board or Craigslist outsourcing.
Simbi lets users freely trade services with each other or opt to pay for work with Simbi credits. Need some things updated on your website? Design a couple logos for a developer. Need some tuba lessons? Make a t-shirt quilt! It's pretty darn cool.
You get 100 Simbi credits when you join and offer a service (if you couldn't tell, it can be as obscure as you like!).
Related Article: Consulting Apps and Marketplaces That Will Get You Cool Gigs
By Industry:
Many of the cool, new faces in the online project market are industry-specific. Freelancers, especially in design and web development fields, have long bemoaned the treachery of spec work, and with good reason — it can all too often result in a lot of work for no pay . . .
These sites offer compelling alternatives to talent contests by offering higher quality projects to smaller pools of highly-vetted freelancers and a multitude of new ways for independents to sell their services.
For Designers and Web Developers:
Toptal — "The exclusive club"
Toptal in the last couple years has become one of the heavy-hitters on the elite talent front. If you aren't familiar with this "cream of the crop" freelance marketplace, Toptal accepts only the top three percent of applicants in web development, design, and financial analysis fields.
Following an extremely rigorous vetting process, the platform hooks up the worthy three percent with some very lucrative and sophisticated projects for many resume-boosting companies.
One could make a compelling argument that Toptal is the best freelance website on the market (however limited it might be). If you think you have what it takes, get your application in there!
Designs.net — "The online craft fair"
We agree wholeheartedly — spec work sucks. The design contest model is great for businesses, but pretty crappy for frelancers. While it is possible to repurpose elements of rejected deliverables, it often amounts to free work, and many hours worth, at that.
Designs.net offers a simple, but fairer alternative to the iffy model: you post your design products — whether themes, templates, fonts, or many other offerings — at whatever price you choose and sell your goods to an expansive client base.
The 25-to-30 percent commission is not insignificant but beats the fees many other design marketplaces charge (up to 40 percent — yikes!).
For Writers, Editors and Translators
Scripted — "The exclusive club (for writers)"
You might be wondering: is there a Toptal for writers? Scripted is a newer talent market geared towards high-caliber writers of many specialties. The dynamics of web design and writing are different enough that making a direct parallel here between the two isn't quite on point, but Scripted does offer a very steady flow of available projects for many notable clients to the two percent of vetted writers that make their cut, much in the vein of Konsus' model mentioned above.
TextMaster — "The everything-writing marketplace"
Looking for something a little more open? TextMaster is a good place to explore, especially for translators and editors. The site uses a fixed price per-word model, and while there can be drawbacks to this, it does help insure that scammy flat rate articles and lowest price bidders are kept at bay.
Photographers/Videographers
Skyword — "The branded content hub" (also for writers)
Skyword's unique angle on the freelance website niche is their focus on content marketing for noteworthy clients, including Fortune 1000 companies. They also work with an unusual talent pool — videographers and writers.
In spite of the impressive clientele and high earning potential for many of their gigs, the platform is not closed off to casual creatives who simply want to put themselves out there and explore the marketplace.
Once a freelancer has submitted a portfolio, Skyword's community management team assesses the work and recommends prime candidates for a second, more thorough vetting process that opens the door to more consistent work on the site and projects for Skyword's elite clients.
Needless to say, if you want to reap the maximum benefit of using Skyword, a top-notch portfolio is virtually a necessity.
SmartShoot — "The camera and video marketplace ( finally)"
While killer photo and video work are more in demand than ever before, it can be mighty difficult to find work in the online realm. Very few freelance websites give consideration to these very hands-on disciplines.
Smartshoot specializes in this underdeveloped corner of the talent market. With no membership fees and ties to big brands like Yelp, Airbnb and Groupon, Smartshoot is a worthwhile resource for those of us who live our lives through the lens.
Get out there!
Phew! There are quite a few marketplaces out there, aren't there? Obviously, we didn't rattle off all of these platforms to suggest that you should join all or most of them, but simply to illustrate the incredible diversity of freelance websites in the modern day and to make you aware of the options you have at your disposal. Dig into the ones that fit your skills and work preferences, and leave the rest!
One global word of advice, though. Freelance websites that help you find new clients are important and can be a pivotal way to fill in project gaps or get your foot in the door with some very cool brands, but the real key to growth, as we discussed in an earlier article, is thinking strategically about how to earn more money from your current clients. Success on freelance websites does not mean you should forget about growing your pipeline or tending to current clients!
With that said, 2017 is a new year to try new and exciting things in your solo career — if you've been put off on freelance marketplaces by the massive scale or intense competition many of them have, give these new options a shot and let us know what you think of them! Do you have any favorites we missed, or an experience with one that you would like to share? Let us know in the comments below!
Updated 12/5/16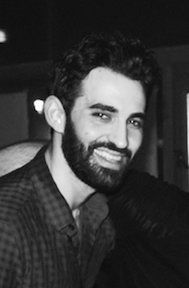 Ben Shanbrom is a freelance writer, musician, and copy editor who works with artists and clients within his native New Haven scene and well beyond (ask him about tracking drums in the studio where Europe recorded "The Final Countdown"). Ben is a tried and true "coffee rings on his notepad" freelancer, and wouldn't have it any other way.