"Having a great consulting website completely ruined my career," . . .  said no one ever.
Business cards are handy — you never know when you might bump into your next client — but a lot of the action in the gig economy takes place outside of the physical realm and that's where your web credentials need to come through for you.
In the "old days" of the music industry bands and artists would have their management (or in many cases themselves) fire out physical press packages to labels and other industry presences to open the door to new opportunities.
While this practice still exists to a degree, the bundles have largely been replaced by sleek, easily navigable electronic press kits — or EPKs for short. Like the budding rockstar, you a need an EPK (i.e. a good consulting website!) and it needs to accomplish many of the same goals for your solo career.
Let's dig into the details below.
Related reading: 
12 Best Online Marketplaces for Independent Consulting Jobs (Revised and Updated)
Make sure the landing page looks awesome
One of the most effective ways to grow the credibility and demand for your business is by making sure you have a focused and professional-looking website. You can have a technically amazing consulting website with the latest in parallax scrolling features and custom widgets galore and it can still underperform if your landing page is an eyesore.
While the purposes of a great landing page can vary by industry, many of the same principles apply across the board. Digital marketing specialist and founder of Smart Insights Dave Chaffey outlines these functions very clearly in a recent blog post along with a handy visual aid of a consulting landing page that accounts for the considerations below.
Your landing page needs to:
Drive some kind of action or lead generation – Does the visitor know what you want them to do? Are they clear on how they can take this action?
Qualify the visitor's relevance in some way – Does a visitor know right away if they're at the right place? Do they understand if your services really apply to them?
Explain the unique value proposition of your business – Do your visitors understand why your are different from your competitors and why they should chose you instead?
Communicate the values of your brand – Does your brand stand for anything, or does it come across as flimsy and devoid of vision?
Give the visitor a reason to return – Does your website have a neat blog, timely content or any free resources that can pull your visitors back if they aren't ready to take action (or keep the conversation going via email sign-up)?
Extra Credit: Want to make your landing page really sing? Add a nice video to it. Video is one of the best forms of brand content we currently have at our disposal and a good one can get even the most attention-deficit visitors to take action. Ted Vrountas just posted an epic assessment of 20 different video landing pages on Instapage that I highly recommend viewing if this approach captures your interest (it should!).
"What stands out gets clicked — what blends in gets ignored"
This quote is the main takeaway in Derek Halpern's video on the relationship between color and conversion. Halpern, who is a marketing consultant and founder of Social Triggers, breaks successful website color orientation down into two factors based on a psychological theory called the Von Restorff Effect.
Put simply, your consulting website needs two types of color themes:
Passive colors – These are the colors that establish the visual appeal of your brand. While passive colors don't necessarily do the heavy lifting in terms of driving conversions, they are important to giving your brand a unique presence and mood. You can take some creative license here with your designer.
Action colors – Following the principles of the Von Restorff Effect mentioned above, these colors which you reserve for your clickable buttons (newsletter sign ups, contact boxes, etc.) make themselves unmissable to visitors and drive active engagement with your website.
Sidebar: Color plays a far a greater role in our decision making than many of us consciously realize. Have you ever noticed yourself suddenly getting hungry as you drive by a MacDonald's, Chick Fil A, or Chipotle? It isn't a coincidence — the color red, which is present in most fast food logos, triggers hunger! The point is, if you don't have a strategic approach to the design of your brand and website, you will not get the best performance out of it!

Have killer call-to-action buttons
Smart call-to-action buttons go hand-in-hand with appropriate color selection. Somethings to consider, as advised in a recent article by Word Stream blogger and content marketing pro Megan Marrs are:
Action-conscious text – Make sure your buttons convey the specific action you want your visitors to take. No weak passive verbs!
Distinct button shape – Square or rounded? Which pops more on your website? Make sure your buttons look undeniably button-y and clickable!
Time-related wording – e.g. "Contact us now," "send us a message today!"
Placement of the button – Make sure your buttons are above the fold of your landing page and other pages on your website. This means no scrolling necessary to reach them.
Don't let your visitors get lost!
Organize your website in a way that would make sense to you if you were a visitor. While many of us don't have any trouble pointing out deficiencies in the layouts of other websites, we can become oddly indifferent to the user's experience when thinking about our own.
Whether you have a simple, clean sidebar layout or a few clickable horizontal tabs, make sure your website navigation is immediately understood by visitors. You should also make your individual pages link to other pages on your website. You don't want your visitors hitting any dead ends!
And if you find yourself getting lost on your own website – no bueno! Having your logo at the top of each page and a link from it to your homepage will significantly reduce the chances of this happening.
It may also be beneficial not to force action before your visitor has really had a chance to browse your website and connect with your brand.
You would be put off if a vendor pressured you to buy something before giving you any substantive information about the product and the same psychology can apply to a consulting website.
Consider making your visitor click one or two times to reach your contact or transaction page. Again, this comes to down to qualifying your visitors.
And don't make them wait . . .
If your consulting website has nice, long load times you won't have to worry about that last problem. Your visitors will bounce away before they ever even arrive on your homepage like acrobats on pogo sticks.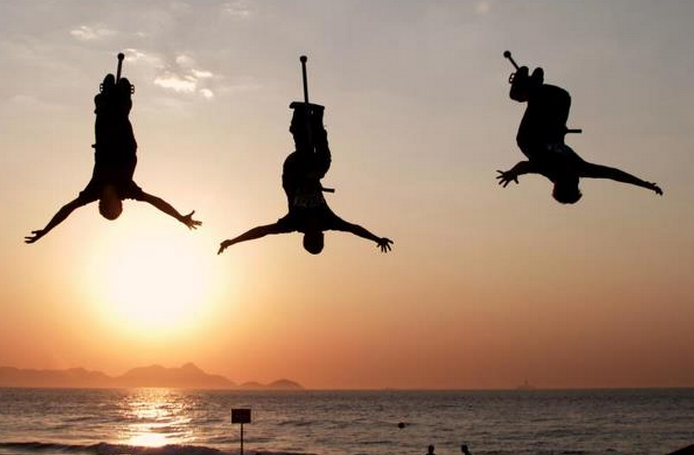 As entrepreneur and founder of TruConversion Hammad Akbar points out in a recent guide to optimizing load times, 83% of web surfers expect a page to load within three seconds and 40% will abandon the website all together if that line is crossed. It also ain't too pretty on the SEO end.
Load times is one of aspect of user experience in online branding, especially as our collective attention spans continue to dwindle.
While lighting fast load times may not be directly responsible for winning your clients, the absence of them can make it impossible.
Want to know how to take a "load" off your website's shoulders? Akbar's infographic quickly addresses the big points – in the same way SEO is its own art of efficiency, the same can be said of load time optimization. In general, you'll want to reduce processing-heavy elements like reeaallly big images, unnecessary characters in your Javascript, and page redirects – if you can avoid them. Alternatively, some factors like AJAX development techniques can actually speed things along.
The gift that keeps on giving
Okay, so a great consulting website is rarely a gift, but its positive effects can be felt for years to come. It's an investment, but one of the biggest no-brainer investments you can make as a consultant or freelancer.
Shop around and talk to a couple different designers in your circle — you want get this done right the first time and start reaping the maximum benefits of a great online brand.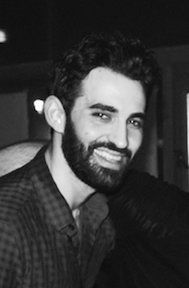 Ben Shanbrom is a freelance writer, musician and copy editor who works with artists and clients within his native New Haven scene and beyond.