Being approached by a new client can be very exciting. The prospect of new work and a sizable project fee is always alluring but before you send back the contract, take some time to assess the situation. The gig economy is not a one way street — clients have to earn your trust as well and it's essential that you know how to vet them. This article covers six pivotal considerations that will give you the tools you need to successfully qualify leads.
Do you trust the client and believe in what they're doing?
This is a question I've struggled with. One of the major disadvantages of working in an agency setting is the lack of control an individual employee has over the quality of clients they work with. The sales team does their job, the project manager makes the assignments and you get who you get.
As an employee I've worked with a bigoted lawyer, an egomaniacal dog toy company and a startup that aspired to be the "Netflix for phone cases." (Not even Netflix wants to be in the stuff-by-mail business anymore!)
In a perfect world, I would have never worked with these businesses, and now as an independent I have the power to make sure my clients are companies and people who respect me, appreciate my work and have projects and aspirations I believe in.
Designer, writer and educator Paul Jarvis concisely captures why this approach is so integral to the lifespan of an independent's career: "Getting a little choosey means that you are aware of the fact that your portfolio isn't just a record of past work, it's a crystal ball showing the exact type of work you'll do more of in the future."
Look for red flags (they won't be hard to spot)
Have you ever let a nice paycheck or a pushy client talk you into a project you really shouldn't have taken? It almost never ends well.
Professional copywriter Deidre Rienzo wrote a very funny and informative article that outlines a number of tip-offs that should have you running for the hills.
To qualify leads, you might ask yourself some of these questions: Does the client drop off the map consistently without explanation? Does this person have a history of firing people they work with? Are they rarely satisfied with the results of projects?
This kind of client is "nearly shouting from the rooftops, 'I can't be helped!'" says Rienzo. "But silly me — I wanted to help so badly that I didn't pay attention."
Don't let your good nature cloud your instincts.
Where does budget align with scope of work?
Does this client have the funds to bring you aboard? Do they value your work enough to pay you what you're worth?
It can always feel a little uncomfortable bringing up finances in preliminary discussions but any professional client expects this and if they are serious about working with you, they have probably given some thought to a budget for your services.
Freelancers are prone to certain irrational fears regarding price negotiations. The worst a client can say is "no" or "I need to get back to you." When your time is precious (which it should be) you cannot afford to take on work that doesn't truly value your contributions.
You may also like: Crafting the Perfect Keep In Touch Email for Prospects
To qualify leads ask the big questions (and lots of them!)
Collaborating effectively with a client means understanding their business. What are their goals? What makes them unique? What are they struggling with? Each business is its own complex web of challenges and ambitions.
Obviously, you want to know these things. A prospective client should be able to give you a good sense of where they stand on these big picture questions.
On technical projects, particularly in web design, it is doubly important that you get a very clear sense of what a client's expectations are. There is often a disconnect between what they want and what they understand.
Rebecca Gill, founder of Web Savvy Marketing, made a very thorough list of questions developers should consider asking before taking on a design project and, by her own admission, there are quite a few of them. This is intentional as these points help flesh out a more concrete time map for your work.
"They are caught off guard and they realize their compressed project timeline may take a bit longer than they expected," says Gill. "But in the end, that's okay because the short delay will deliver a much better product."
. . . But what if the project isn't in my wheelhouse?
Should you venture out of your comfort zone? Obviously, it's great to keep growing your skills, but is a new job the best time to reinvent the wheel?
There's no absolute answer here. If a client is looking for you to assume responsibilities that are outside of your skill set or area of expertise, ask yourself, "am I willing to do the research necessary to make this a success and am I willing to be held accountable if it isn't?"
It really depends on what you are comfortable with, but it is often preferable to refer or, even better, subcontract this work to a reliable connection, and learn when money and your reputation are not on the line.
Also on this topic: Expand Your Sphere of Influence, Expand Your Business
Use tools to help streamline your process
We recently spoke with Brennan Dunn of Double Your Freelancing about the frustration and grunt work that are often involved to qualify leads. In the interview, which we will publish shortly, he discussed some effective tools for reducing the hassle. Having specific applications in place to automatically respond to prospective clients, organize their progress within your pipeline and essentially grade their relevance before you've even had to lift a finger will significantly improve your ability to quickly and accurately qualify leads.
We'll explore these tools in greater detail in an upcoming module as well as the aforementioned interview, but in the meantime, Brennan had some great recommendations:
• Drip – An automated email-based sales funnel that instantly responds on your behalf to client leads with qualifying questions.
• Calendly – An automated scheduling app that books coordination calls and meetings with leads. No direct emails are necessary.
• Pipedrive – A sales-centric project management tool that allows you to visually manage and schedule each stage of your lead management process.
And the cherry on top is, these tools are all pretty darn affordable. Check them out!
You know best
In the end you have to feel good about the work you do and you will not if your client just isn't a fit. Make your list of must ask questions well before you have the big call (hopefully this post helped a little with that!) and see where your client stands. More than anything, trust yourself — your sanity will thank you.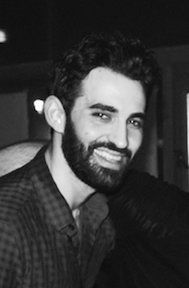 Ben Shanbrom is a freelance writer, musician, and copy editor who works with artists and clients within his native New Haven scene and well beyond (ask him about tracking drums in the studio where Europe recorded "The Final Countdown"). Ben is a tried and true "coffee rings on his notepad" freelancer, and wouldn't have it any other way.