When you think of freelance work, what are the first jobs that come to mind? Writer and graphic designer? These are indeed among the most popular roles, according to a recent article from Business News Daily, The 6 Fastest-Growing Freelance Jobs, which also reports a surge in electrical engineers, software developers and marketing consultants taking their talents into the freelance realm.
While many such jobs are already commonly associated with freelancing, the vast, constantly growing gig economy has enabled professionals of increasingly diverse fields to strike out on their own — including wedding officiant Judith Kubish.
Kubish's website actually lists three official titles: "Wedding Officiant," "Certified Celebrant" and "Interfaith Minister." But throughout all of her work, her role is essentially the same: Master of Ceremonies.
Based in Whitefish Bay, Wisconsin, Kubish creates and hosts ceremonies and celebrations as a freelancer. Her bread and butter is weddings, but she also performs bridal showers, baptisms, birthdays and other special occasions.
Her custom celebrations aim to combine spiritual expression with personal, emotional storytelling to create unforgettable experiences for all involved. As a wedding officiant, Kubish has earned her three Couple's Choice Awards and two Bride's Choice Awards from Wedding Wire, where she maintains a coveted 5-star rating.
Kubish's involvement in her ceremonies is all-encompassing and decidedly hands-on. "I interview the honoree," she explains, "I lead them through the process of considering options for the ceremony, write a draft, then edit with the couple, prepare and rehearse for the presentation."
She says the experience is made worthwhile by "hearing people's life stories and love stories; collaborating with them, experiencing, with them, the positive and enthusiastic responses of their friends and relatives."
A wedding officiant with a different approach to ceremony
Coming from a Catholic background, Kubish said she always had an interest in ceremony, calling the "sight, sound, touch and feel" of it powerful and overwhelming. After leaving the church, she retained an interest in the ceremonial and human development aspects of Catholicism.
In 2006, she decided to turn this love of ceremony into a business, becoming the first person in the state of Wisconsin to be certified as a Life-Cycle Celebrant by the Celebrant Foundation & Institute (CF&I), a non-profit that trains people on "the art and ritual of ceremony."
She describes the organization as professionally invaluable, not only for the education she received (through online courses), but also for the help she received when starting her business.
"I'm not by nature a person who knows how to do business," she says. "Their business course helped me set up a website, and [showed me] how to network. For me, it was essential, and I don't know that I could have gotten going without it."
CF&I also helped Kubish with ordination, which is essential for officiants. As discussed on WeddingOfficiants.com, laws regarding marriage officiation vary wildly from state to state.
Carving out a niche on the ministry market
Ordained as an interfaith minister, Kubish is untethered by affiliation with any church or religious organization. She says this independence is pivotal to her business, creating as many opportunities as it has challenges.
Being independent means Kubish is free to perform weddings for members of any and all belief systems, which greatly expands the number of potential clients. While she says that this amenability to different faiths and cultures "keeps [her] busy" today, she remembers that "it was especially hard at first."
According to Kubish, this is because interfaith celebrants were uncommon when she started 10 years ago. "At first [one challenge] was explaining what I do," she explains, saying the most common question she initially received from couples was "What kind of minister are you?"
Fortunately for Kubish, interfaith ministry has become more widespread both in popularity and acceptance. "Now there are more [ministers] freelancing and [more] people are not seeking churches to have their weddings in," she observes.
The business side of freelancing was also an initial challenge. Though the CF&I course helped Kubish tremendously in starting up, she still faced a major institutional disadvantage: Without the reputation and connections of a major religious organization to support her, she has had to fight personally for her clients in a way that other ministers don't.
Also of interest: It's the content! How to write a business plan for your consulting career
Through years of practice, however, Kubish has learned to navigate the business side of ministry. She invests considerable time into her own website and advertising on various wedding sites, while also aggressively networking with fellow wedding professionals as well as DJs, photographers and venue owners.
Compensation represents another disadvantage for Kubish. Because many ministers receive a salary or parsonage from their institution, they don't have to charge much (or anything) for officiation. To compete on this playing field without sacrificing her salary, Kubish markets her services judiciously, seeking out clients who are willing to pay extra for "something unique and personal."
Kubish says the challenges of freelance are greatly ameliorated by partnering with an associate, as she does. Her husband Hal Dessel performs ceremonies for her when her schedule is too back-loaded.
"From my experience, sharing the load is always more energizing than going it alone," she advises.
Related topic: Business Booming? How to Find and Evaluate Subcontractors
Forging "A Strong Professional Identity"
Going forward, Kubish would like to broaden her business and incorporate more non-wedding ceremonies into her schedule; in the past she performed around 47 weddings per year, but has scaled back to 25 in 2016. With the lighter schedule, she hopes to spend more time doing community outreach and marketing for wedding anniversaries and baby blessings.
For now, though, Kubish says she remains fulfilled and energized by her ceremonial work, adding that pursuing the job in a freelance capacity has taught her a lot about herself.
"[I've learned] to trust my experience, to be more confident in what I have to offer [and] that I'm more creative, wiser and more flexible with people than I realized I could be," she says. "Being your own 'boss' is challenging and rewarding. I think freelancing provides a marvelous opportunity to develop a strong professional identity — and continue to discover and expand who you are as well."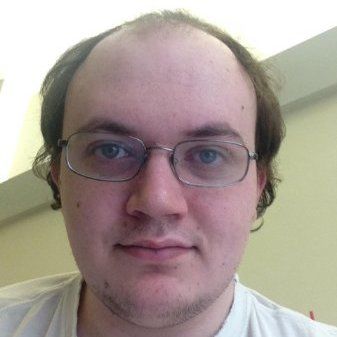 Ryan Waal is a Madison, WI-based copywriter who has worked in a range of fields, from financial services to fish food. You can visit Ryan's portfolio at www.rwaal.journoportfolio.com.